As one of the largest providers of vocational and professional development courses in Scotland, Edinburgh College is delighted to introduce exciting and challenging certificate programmes for our international students. Our faculties have skilled, knowledgeable staff with industry experience to ensure our students have the most relevant and up-to-date teaching.
Professional Certificate programmes are designed to develop understanding of key concepts and strategies and challenge students to work as a team on a professional skills project. Professional Certificate programmes are ideal for experienced professionals who want to enhance their sector knowledge in English, as well as students who are just starting in their careers and want to improve their English language skills and expand their professional experience.
These programmes are suitable for students with an intermediate level of English and above (5.0 IELTS) who want to learn new career skills in Scotland to enhance their international CV/Resume.
Professional Certificate programmes last for 4 weeks, with 15 hours of tuition per week.
Complement your Professional Certificate course with our Intensive English Modules (optional, 5 hours per week).
Professional Certificate Topics 2022
Business Management
This course will help you understand different types of business structures, business environments and economic realities. You will learn about organisational control, management tools, business management styles and practices. You will also develop strategic and tactical planning techniques by attending intimate lecture style classes.
Project: Analyse and present solutions for a local Edinburgh business
Marketing
Our experienced and knowledgeable teachers will help you understand a range of marketing styles, key marketing concepts and practices. You will develop strategic marketing planning techniques as well as a strategic marketing plan in English.
Project: Research and propose a concept for a new brand
Tourism & Travel
You will develop an understanding of the tourism industry and current challenges. By networking with other international professionals, you will understand the role of customer service in the tourism sector and the different types of tour guides and the key competencies required.
Project: Plan and conduct a short guided tour of Edinburgh
Company visits
An opportunity to experience Scottish company visits and gain insight into the modern workplace. Example visits include The National Museum, the National Portrait Gallery, the Georgian House, Mary King's Close, The Scottish Whisky Experience and Edinburgh Castle.
| Course | Start Dates | Duration | Essential (15 hours) | Intensive (20 Hours) |
| --- | --- | --- | --- | --- |
| Travel and Tourism | 9th May, 1st August | 4 weeks | £1,500 | £1,700 |
| Marketing | 6th June, 29th August | 4 weeks | £1,500 | £1,700 |
| Business Management | 4th July, 26th September | 4 weeks | £1,500 | £1,700 |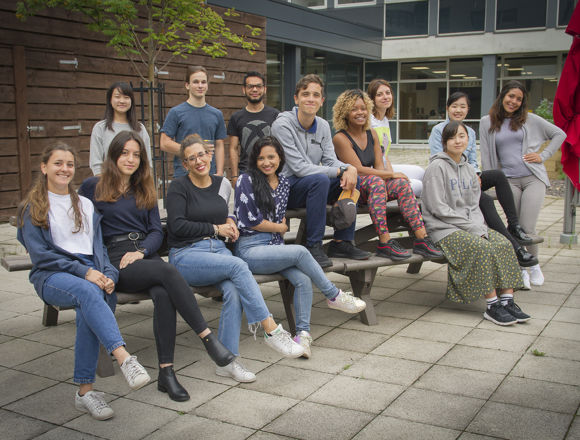 Enquire about International courses and services