01 October 2021
Edinburgh College Digital Student Card
Our students are now given a digital student card when they first enrol. This allows them to access college facilities and prove their student status.

Primarily these cards come are displayed in a digital format and accessed via smart device although some students will still have a physical card with digital capabilities.
This carries the benefit of reducing the college's carbon footprint and has also been approved by Lothian Transport to be accepted for travel discounts on Edinburgh buses and trams.
The digital student card is accessed through the college's MyEC mobile app.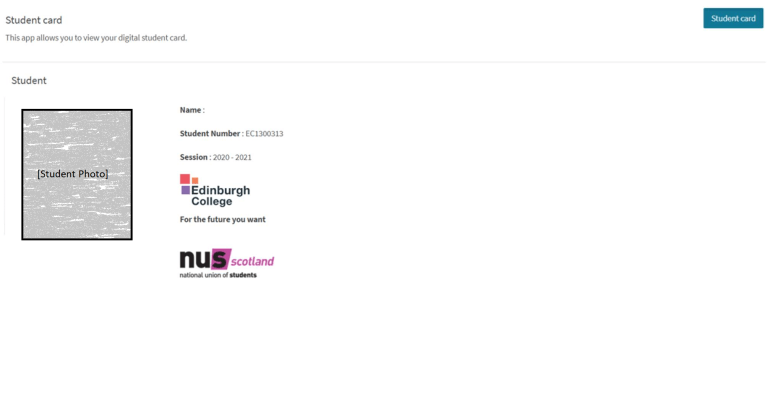 Edinburgh College Digital Student Card.
If you have any questions about our Edinburgh College Digital Student Cards, please contact alan.meechan@edinburghcollege.ac.uk