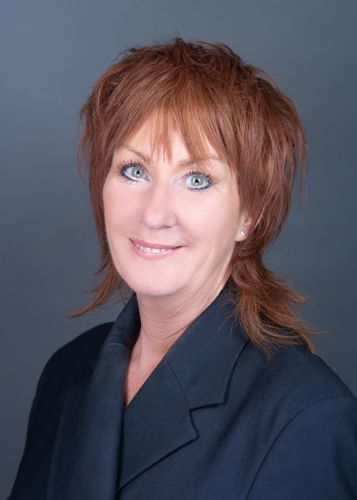 Nora Senior CBE
Over the course of a 30-year career in industry, Nora Senior has held a number of senior leadership positions, latterly as Group Executive Chair of global communications and government relations consultancy, Weber Shandwick, and previously with Saatchi and Saatchi, delivering multi-country programmes including China, Europe, the USA and Africa.
A former Businesswoman of the Year, Nora holds extensive experience at non-exec board level in both public and private sector organisations, having been Chair of the Scottish Government's independent Enterprise and Skills Board and President of the British Chambers of Commerce.
She is currently Chair of Edinburgh College and Vice Chair of Council at the University of Nottingham. She is a Board Member of the International Chambers of Commerce, which has UN observer status and is an external member of the House of Lords Commission. She was a Commissioner on the College of the Future review and the Cole Commission into Trade and Exports.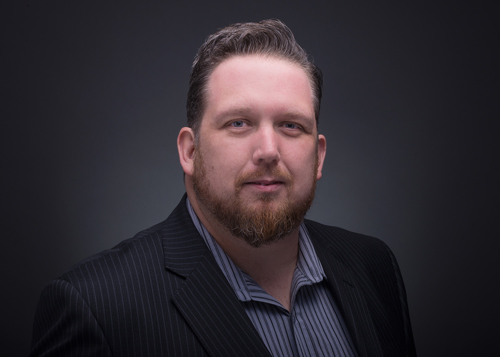 Bruce Cassidy - Support Staff Member
Bruce has worked at Edinburgh College as a technician in the Music and Sound Production department since 2011. Through his role, Bruce is responsible for the maintenance of the recording studios, musical instruments and PA equipment within CRE:8 at the Milton Road Campus. 
 
As a technician, Bruce contributes directly to the student experience, by assisting lecturers and sound production students in the recording studios, whilst also providing front of house sound for music performance students.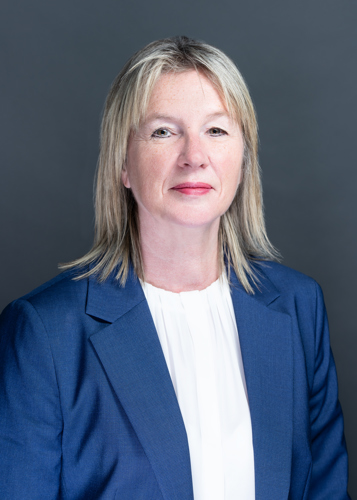 Audrey Cumberford MBE - Principal
Audrey is a graduate of a number of world leading UK Universities, including Oxford University's Said Business School. Having graduated in Edinburgh, Audrey moved to Bristol University to undertake research within the field of sports psychology. Following this, she left the University sector and moved into private industry before returning to the education sector where she has held senior roles for the past 24 years.
Prior to her current role Audrey led and delivered a large scale, £70m merger resulting in the formation of West College Scotland.  Audrey's reputation as a visionary innovator has resulted in her holding a number of high profile national positions such as Board member of the Scottish Funding Council (responsible for £1.8billion funding for colleges and universities) and the Scottish Government's Enterprise & Skills Strategic Board – responsible for improving the overall performance of the economy by ensuring that the whole Enterprise and Skills System, with a combined budget of over £2billion, delivers Scotland's Economic Strategy.  In May 2022, Audrey was appointed by the Scottish Government to the National Strategy for Economic Transformation Delivery Board.
In addition, Audrey represented Scotland on the UK's first Independent Commission on the 'College of the Future', Chaired by Sir Ian Diamond. In 2020, Audrey, along with Paul Little published the 'Cumberford-Little Report', commissioned by Scottish Government Ministers to consider the economic impact of colleges. 
Audrey's career has spanned both the private and education sector and underpins Audrey's passion and drive to ensure tertiary education in Scotland plays a fundamental role in supporting businesses across the country - embedding a symbiotic relationship between the business community and  Scotland's colleges as providers of  vocational and technical education, business support and skills training.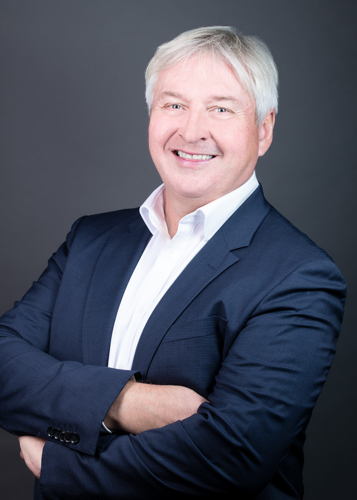 Stewart Darling
An engineer by profession, Stewart spent the early part of his career in the mining and defence industries before joining Scottish and Newcastle plc in 1990 where he spent most of his time in senior commercial leadership roles covering the UK, West and Eastern Europe.
Following the sale of Scottish and Newcastle in 2008, he returned to the UK to become Group Commercial Director and Chief Operating Officer of Vianet Group plc before taking up the role of Chief Executive Officer in 2013, where he lead the transformation of the business from a services provider to a technology company, and established new revenue streams that delivered multiple years of growth which saw the value of the business double as it became a leading player in the Internet of Things and data analytics industry.
He has also served as a Non-Executive Director of the governing body for golf in Scotland, provides Board and Strategic Advisory Consultancy to a number of clients, and is a Senior Partner at The Rubicon Partnership, a senior executive and leadership coaching practice based in Glasgow. Stewart is a keen golfer and hillwalker.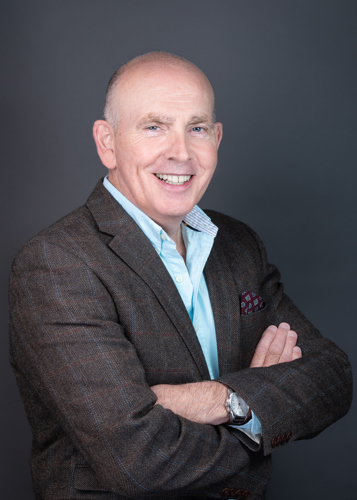 Alex Killick
​Alex is an experienced board level executive and non-executive director. Alex has worked in a variety of highly unionised and complex environments including the NHS, Scottish Government, and Higher and Further Education. He now supports organisations in a consultancy capacity and is a Co-Founder of BeTheRipple2020 movement spreading kindness in the workplace. When not home schooling or walking the dog, he authors short stories with his daughter and supports Dad's Rock, a local charity.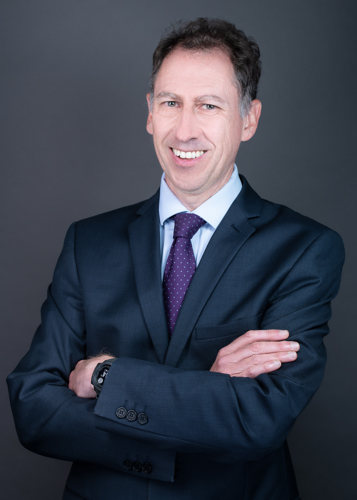 Ross Laird
Ross heads up Grayling in Scotland, a major international PR and communications agency, and has over 20 years industry experience covering the energy, health, tourism and education sectors. Having completed his Communication Advertising Marketing Diploma in London, Ross worked at both the House of Commons and Citigate before taking on his current role. He is a regular speaker, blogger and trainer on politics, communications and public affairs. 
Ross has held several posts in both London and Edinburgh. He was previously a Councillor in the London Borough of Haringey and headed up the Haringey Refugee Consortium, among other posts. In Edinburgh and Midlothian, he has been a leading member of the Edinburgh Chamber of Commerce, spearheading transport policy issues; a former board member of Archaeology Scotland; and is Vice-Chair of a local childcare provider. Ross is also currently Vice-Chair of YMCA Scotland, supporting the development of mentoring and youth work schemes. A keen cyclist and walker, he also runs a local cycling group. 
Ross lives in Midlothian with his wife and teenage daughter.
Kerry McCormack
Kerry is Global Head of IT of First Sentier Investors (FSI) and is based in Edinburgh.
In her role, Kerry is responsible for the oversight and delivery of all IT services for FSI globally including IT Infrastructure, Application Development, management of Front Office and Back Office Systems, and leads the Global IT Team. As a member of the IT Leadership Team, since 2001, she has been involved in a broad range of global strategic projects reflecting her specialist IT knowledge and experience of the investment management industry.
Kerry joined FSI in 2001 as an application developer, progressing to Application Development Manager (2005) then Head of IT EMEA (2013). Kerry took on the Global Head of IT role in May 2018.
Kerry was Co-Chair of the Women and Banking and Finance group for Edinburgh, for two years and is a keen advocate/supporter of mentoring programmes. Kerry was previously a trustee of the Maitri Trust.
When not working Kerry enjoys weight training at the gym, walking her energetic 6-year-old black lab and going on holiday.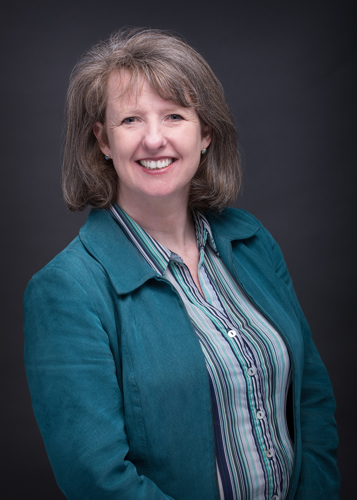 Gwen Raez
Gwen has worked at VisitScotland, the national tourism organisation for Scotland, for the last 19 years, and is now Senior Marketing Manager for the UK and North America, responsible for strategic partnerships, travel trade marketing and campaign activity in VisitScotland's priority markets of UK, USA and Canada.
Over the last three years, Gwen has been instrumental in working in partnership with Scottish Government, Scottish Development International and Universities Scotland to ensure a 'Brand Scotland' voice when promoting Scotland overseas, in addition to developing and delivering multi-award-winning marketing campaigns to encourage visitors to Scotland.
Gwen is passionate about encouraging people to visit all parts of Scotland, as often as they can, and is constantly seeking innovative and engaging ways to inspire new visitors.  Having grown up in rural Cumbria, before attending university in Germany and London, Gwen is well aware of the importance of education to deliver life opportunities from childhood to retirement and is honoured to be able to help guide that journey for Edinburgh College.  Gwen has always worked in marketing, both client side and with agencies, and now lives in Edinburgh with her husband, John and two teenage children.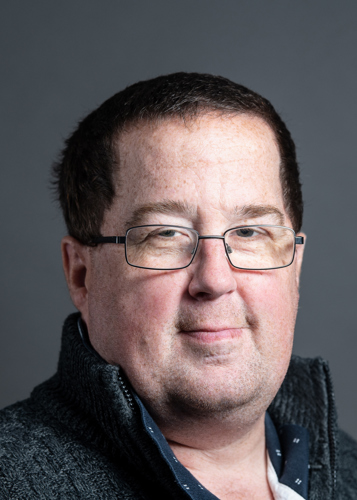 David Elder - Students' Association President
David is President of Edinburgh College Students' Association for 2022/23.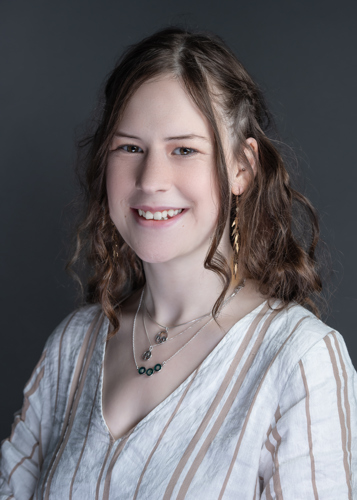 Skye Marriner - Students' Association Vice President (Welfare)
Skye Marriner (Welfare) of Edinburgh College Students' Association for 2022/23.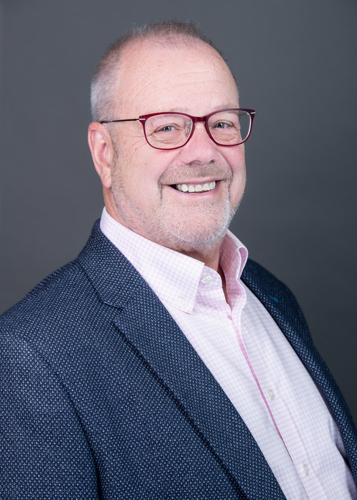 Ian McLaughlan
Ian McLaughlan has enjoyed a varied and enriched career working in the social care and voluntary sector for over 30 years, supporting community organisations striving to improve the lives of children and young people. An experienced leader, he has been Chief Executive of three national children and young people's organisations, the BB in Scotland, Early Years Scotland and, before retiring in March 2022, with Youth Scotland.  
Leading Youth Scotland for the past nine years, this intermediary youth work organisation supported youth leadership and empowerment opportunities for - as well as the informal learning needs of - nearly 75,000 young people between 5 – 25 years across every local authority area of Scotland. Over 50% of the young people in Youth Scotland's reach are living within the most disadvantaged communities in Scotland.
In July 2022, Ian was appointed to serve on the Independent Review Group addressing Equality, Diversity and Inclusion within Police Scotland. 
In a voluntary capacity, Ian is a past Chair, and currently Fellow, of the Association of Chief Officers of Scottish Voluntary Organisations (ACOSVO). Ian is also Chair of COVEY, a local charity supporting vulnerable children and families in Lanarkshire as well as being a Trustee of the parish church in Granton, North Edinburgh, within which Edinburgh College campus is located.  
Married with two grown up children, Ian enjoys spending time with his two grandchildren, coastal walking, reading and more recently in exploring the life and times of Mary, Queen of Scots.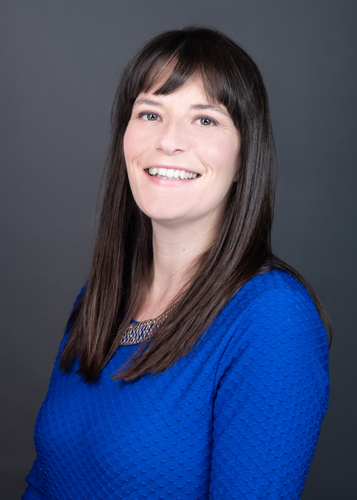 Becky Duff
Becky has studied and worked in Edinburgh all her life. After obtaining an honours degree in English Literature from Edinburgh University, Becky embarked on a career in the third sector.  She has spent the last 15 years working for charities.
Most recently Becky has taken up the position of CEO with Edinburgh based youth mental health charity, U-evolve. She leads a team who provide therapeutic support to young people in some of Scotland's most economically deprived areas. Becky feels passionately that further and higher education should be accessible to all.  
Prior to taking up her position with U-evolve, Becky was Head of External Relations and Communications for a national charity. In this role she led many successful high-profile campaigns on topics including access to new treatments, welfare rights and access to health and social care services.  
Becky has extensive experience in charity Governance, having served as a trustee for the Scottish Council for Voluntary Organisations (SCVO) and as Chair for the Neurological Alliance of Scotland. 
In her spare time Becky enjoys spending time with her family, reading, and paddleboarding (although mostly sitting down!).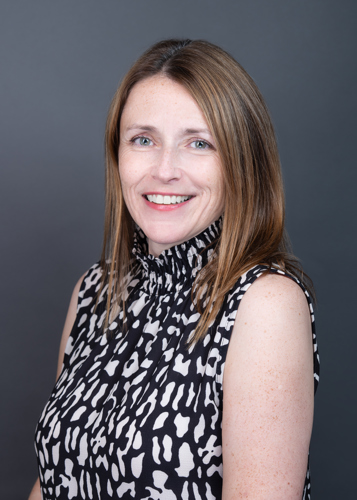 Fiona Doring
Fiona Doring has over 20 years' experience of working in the third sector in Scotland and is Chief Executive of Impact Arts, widely recognised as one of Scotland's leading charities. Impact Arts has been supporting people and communities to transform their lives through creativity and the arts since 1994.  
Fiona lives in Edinburgh and gained an MA in Fine Art from Edinburgh University and MFA (Hons) from Edinburgh College of Art. She began her career working as a practicing artist alongside work in arts education. It was while doing this that she realised the power of art to engage with people and communities in a meaningful and life changing way, acting as a catalyst for social change.   
She received recognition for her work by winning The Scottish Women's Award for contribution to Arts and Culture in 2019.  
Fiona is currently Treasurer of Scottish Contemporary Art Network (SCAN), a member led organisation that champions the arts in Scotland and was previously a partner of Artworks Alliance, a UK-wide member organisation for participatory arts.