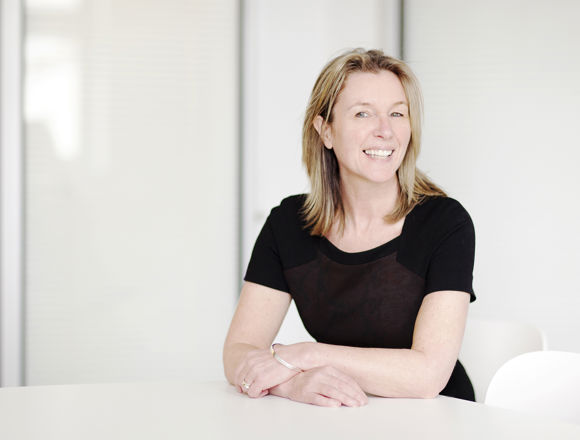 Audrey Cumberford MBE - Principal
Having graduated in 1987 with a Bachelor of Education, Audrey moved to Bristol University to take up a two-year graduate assistant lecturer post, undertaking research within the field of sports psychology. Following this, she left higher education and moved into private sector where she held a number of roles within the pharmaceutical and product design industries, specialising in marketing.
After seven years she returned to education, where most recently she led the West Region merger as Principal of West College Scotland.
Audrey took up post as Principal and Chief Executive of Edinburgh College on 3 September 2018.
Audrey is a member of the Scottish Government's Enterprise and Skills Strategic Board, is vice chair of Colleges Scotland's College Principals Group and was recently appointed a Fellow of the Royal Society of Edinburgh.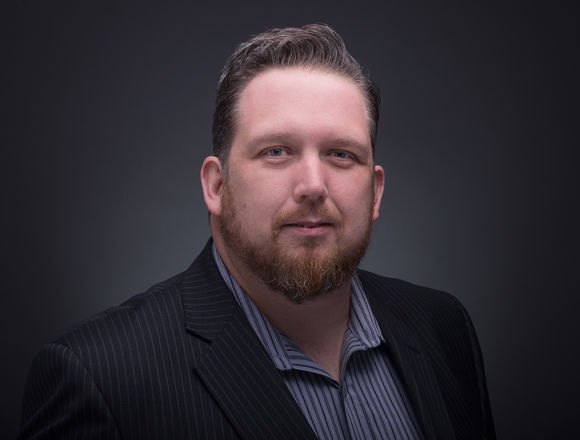 Bruce Cassidy - Support Staff Member
Bruce has worked at Edinburgh College as a technician in the Music and Sound Production department since 2011. Through his role, Bruce is responsible for the maintenance of the recording studios, musical instruments and PA equipment within CRE:8 at the Milton Road Campus. 
 
As a technician, Bruce contributes directly to the student experience, by assisting lecturers and sound production students in the recording studios, whilst also providing front of house sound for music performance students.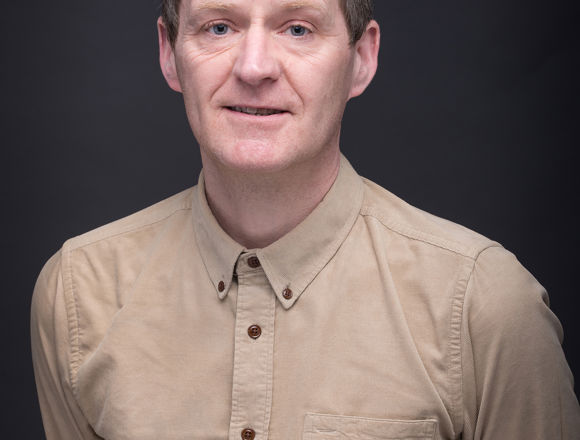 Mike Cowley - Teaching Staff Member
Mike is an Edinburgh College lecturer and the teaching staff member of the Board. He has been a lecturer in Social Sciences, based at Granton Campus, for 16 years. 
Mike is the Convenor of Edinburgh College's EIS-FELA Branch, a position he has held since the three legacy colleges merged in 2012.
Mike describes himself as a passionate advocate of the intrinsic merits of education and believes that, too often, education is seen as an instrument for personal advancement only. Mike believes that, in reality, a student's learning experience can both liberate them as an individual and contribute to social progress more broadly.
In his spare time, Mike enjoys music, books and football, and lives with his partner Sophie and their cat Ziggy.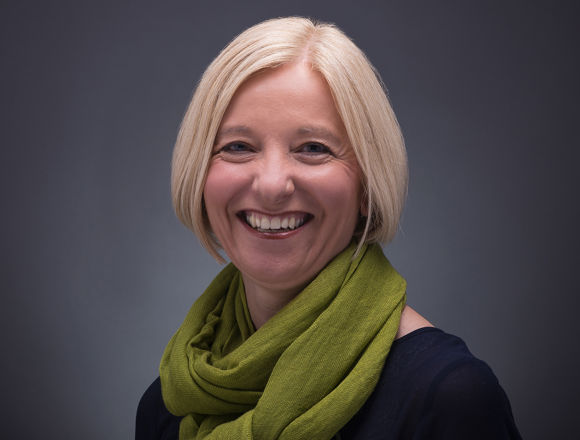 Lesley Drummond
With a career that includes qualifying as a chartered accountant and a chartered marketer, Lesley has worked across a wide range of industries and sectors. These include education, consumer goods, drinks, retail, financial services and investment trusts. Having completed her training as a chartered accountant with KPMG, she was assistant director at The Institute of Chartered Accountants of Scotland, in the Technical Department. In this role, she worked specifically on the development of new accounting standards and governance rules.
Following a career move into marketing, Lesley became a brand manager for United Distillers before moving across to the financial services sector. Initially taken on as marketing manager for Edinburgh Fund Managers, she was later appointed as marketing director, where she assumed full responsibility for the EFM marketing function. Whilst at EFM she was a director of Edinburgh Unit Trust Managers Limited and a pensions trustee for the Edinburgh Fund Managers Pension Scheme.
More recently, Lesley established and continues to manage a successful retail business based in Edinburgh.  With previous experience as a lecturer in accountancy at Napier University, and a life-long passion for the Scottish Education system, she has recently lectured in marketing at both Edinburgh College and Napier University. She lives in Edinburgh with her husband and two teenage sons.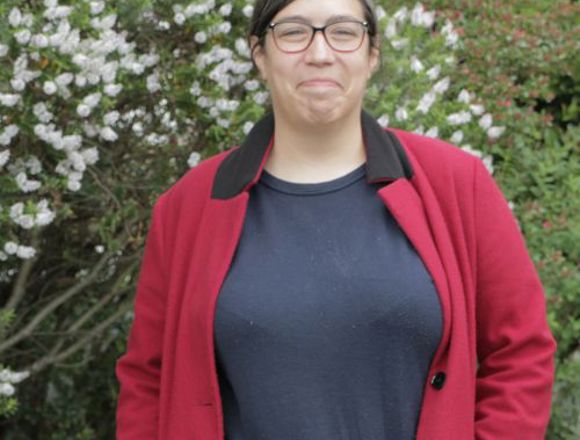 Rose Dodgson - Students' Association President
Rose is President of Edinburgh College Students' Association for 2021/22.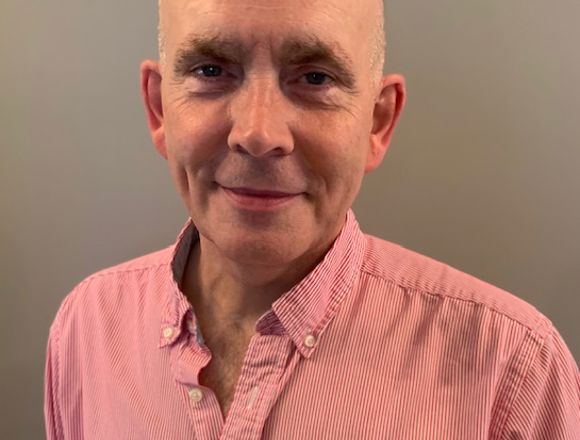 Alex Killick
​Alex is an experienced board level executive and non-executive director. Alex has worked in a variety of highly unionised and complex environments including the NHS, Scottish Government, and Higher and Further Education. He now supports organisations in a consultancy capacity and is a Co-Founder of BeTheRipple2020 movement spreading kindness in the workplace. When not home schooling or walking the dog, he authors short stories with his daughter and supports Dad's Rock, a local charity.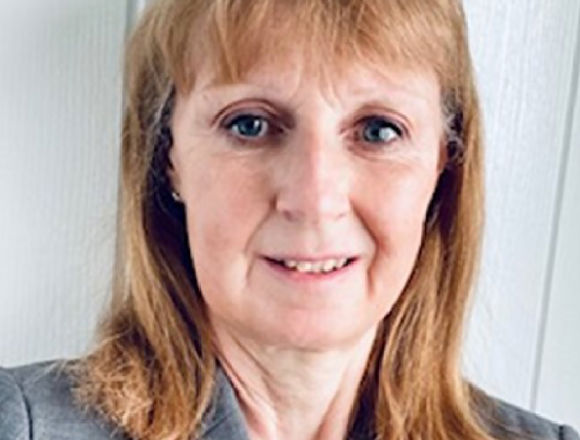 Janyce Holmes
Janyce is a native of Edinburgh, having been born here and returning to attend university.
After graduating, she moved to London. Her core career was spent with United Distillers/Diageo, within the global marketing function. Initially employed as the Central Marketing Accountant, Janyce's role rapidly expanded to incorporate project management as the organisation undertook a series of major brand development and restaging programmes. Many other opportunities arose over the years and her final role was that of Director of Marketing Operations.  After leaving Diageo, Janyce spent time working as a visiting lecturer at a college and a university before returning to the commercial sector when she joined a small strategy consultancy as Planning and Commercial Development Director. Janyce took on her first non-executive director's role in 2017 and plans to continue with that.
Janyce's family are grown up. Her son is currently based in Canada working in an international secondary school teaching role, and her daughter lives and works in Glasgow after completing her master's degree at university there.
Having returned home to Scotland, Janyce is delighted to join the Edinburgh College Board.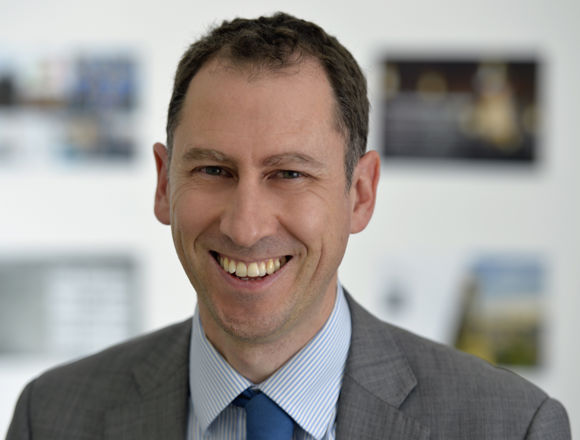 Ross Laird
Ross heads up Grayling in Scotland, a major international PR and communications agency, and has over 20 years industry experience covering the energy, health, tourism and education sectors. Having completed his Communication Advertising Marketing Diploma in London, Ross worked at both the House of Commons and Citigate before taking on his current role. He is a regular speaker, blogger and trainer on politics, communications and public affairs. 
Ross has held several posts in both London and Edinburgh. He was previously a Councillor in the London Borough of Haringey and headed up the Haringey Refugee Consortium, among other posts. In Edinburgh and Midlothian, he has been a leading member of the Edinburgh Chamber of Commerce, spearheading transport policy issues; a former board member of Archaeology Scotland; and is Vice-Chair of a local childcare provider. Ross is also currently Vice-Chair of YMCA Scotland, supporting the development of mentoring and youth work schemes. A keen cyclist and walker, he also runs a local cycling group. 
Ross lives in Midlothian with his wife and teenage daughter.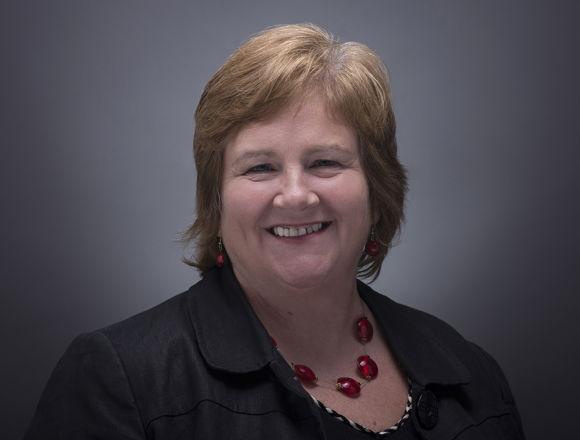 Ann Landels - Interim Chair of the Board
Born and brought up in Edinburgh, Ann graduated from the University of Edinburgh with an MA (Hons) in History, before moving to the north east to undertake a PG Cert in Youth and Community Work, at what was formerly Aberdeen College of Education. 
Remaining in the north east, Ann worked in local government and lived in Aberdeenshire for more than 30 years. Working within the education service, she became a head of service for Culture and Learning at Aberdeen City Council and was responsible for developing school/industry links and for liaising with Aberdeen College and the universities. During this period, Ann also graduated with an M.Ed. from the University of Aberdeen and a Diploma in Change Management from the Robert Gordon University. 
At the end of 2011, Ann moved from the statutory sector to the voluntary sector and until early 2019 worked with Crisis, the national charity for single homeless people.  As director of Crisis Skylight Edinburgh, Ann established and developed the charity's outreach services which deliver education, training and one-to-one support to homeless people in Edinburgh. In 2018 Ann joined the Board of Apex Scotland which seeks to provide a positive future to those with criminal convictions or at risk of committing offences. 
Ann has three adult sons, two of whom live in Edinburgh. The eldest lives with his family in Kuala Lumpur.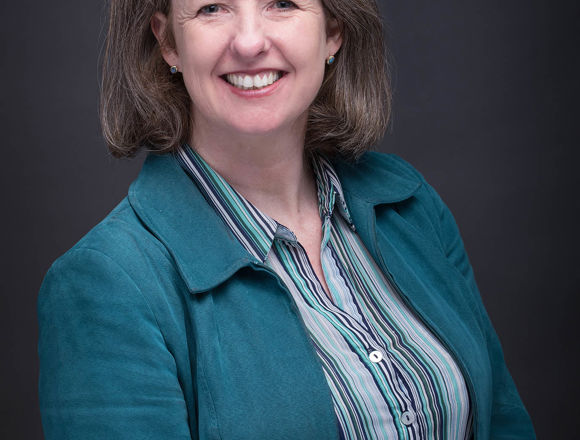 Gwen Raez
Gwen has worked at VisitScotland, the national tourism organisation for Scotland, for the last 19 years, and is now Senior Marketing Manager for the UK and North America, responsible for strategic partnerships, travel trade marketing and campaign activity in VisitScotland's priority markets of UK, USA and Canada.
Over the last three years, Gwen has been instrumental in working in partnership with Scottish Government, Scottish Development International and Universities Scotland to ensure a 'Brand Scotland' voice when promoting Scotland overseas, in addition to developing and delivering multi-award-winning marketing campaigns to encourage visitors to Scotland.
Gwen is passionate about encouraging people to visit all parts of Scotland, as often as they can, and is constantly seeking innovative and engaging ways to inspire new visitors.  Having grown up in rural Cumbria, before attending university in Germany and London, Gwen is well aware of the importance of education to deliver life opportunities from childhood to retirement and is honoured to be able to help guide that journey for Edinburgh College.  Gwen has always worked in marketing, both client side and with agencies, and now lives in Edinburgh with her husband, John and two teenage children.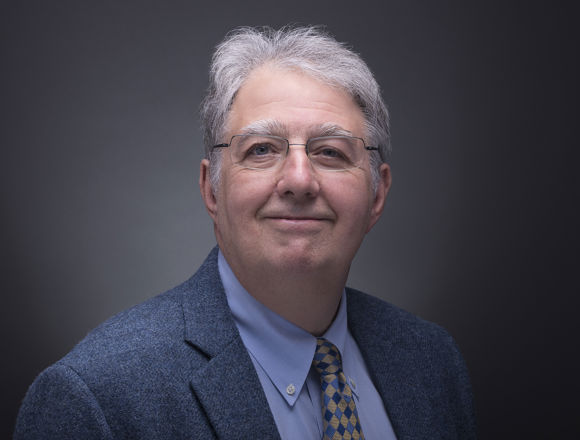 Nigel Paul - Interim Vice Chair of the Board
Nigel brings a wide variety of experience from the private, public and education sectors. Having graduated from Bristol University in Chemistry, he qualified as a Chartered Accountant then joined ICI PLC. He worked with them for over 20 years primarily in the heavy chemicals businesses ultimately becoming Finance, IT and Planning Director for its International Halochemicals business.
On the divestment of those businesses, Nigel moved to the Higher Education sector taking up the role of Director of Corporate Services at the University of Edinburgh and subsequently becoming a Vice Principal of the University. He was responsible for the University's professional services and commercial activities; chaired a number of subsidiary company boards including Edinburgh University Press and Edinburgh Research and Innovation; and was a member of the Investment Committee of Old College Capital LLP. He was also involved with the governance of the University, including chairing its Risk Management Committee and led the operational integration of the mergers of the Edinburgh College of Art, the Roslin Institute and the Human Genetics Unit into the University.
He was also appointed to a range of non-executive and advisory roles. He was chairman of APUC Ltd, the company that provides procurement services to all Universities and Colleges in Scotland; was a member of the Scottish Government Public Procurement Reform Board, the Public Services Reform Board, and the Digital Public Services National Board, as well a number of sector groups; and was a director of TMRI Ltd (a partnership of Universities and Health Boards researching into translational medicine) and HPCx Ltd, the company that runs the UK's Research High Performance Computing facility. He had previously been a non-executive member of the Companies House Steering Board.
Currently he is chairman of Flowave TT Ltd, an ocean energy research facility, and works with the Leadership Trust as a facilitator on their leadership development programmes.
Dr Fiona Riddoch
Fiona is an energy and policy consultant, and senior knowledge exchange fellow at Strathclyde University Centre for Energy Policy. Until December 2015 she was managing director of COGEN Europe, a European industry association based in Brussels, Belgium. The Association represents the combined heat and power sector of Europe's energy industry to the European institutions of Council, Parliament and Commission.
Having gained a PhD in Physics from Heriot Watt and later an MBA from Edinburgh, Fiona's professional career includes 14 years in industry with Honeywell controls, a period of start-up management in Scottish electronics followed by management consultancy in business develop and technology company early market development.
In the past three years Fiona has served as a member of the Scottish Government Expert Commission on Energy Regulation, been convener and founding member of the European Energy Efficiency Industrial Forum (EEIF) and a member of the judging panel of the European Commission European Sustainable Energy Awards 2014.
Fiona is an enthusiastic participant in further education having qualified at different times as an Open University lecturer and teacher of English as a foreign language. She is currently learning to code at a (very) basic level.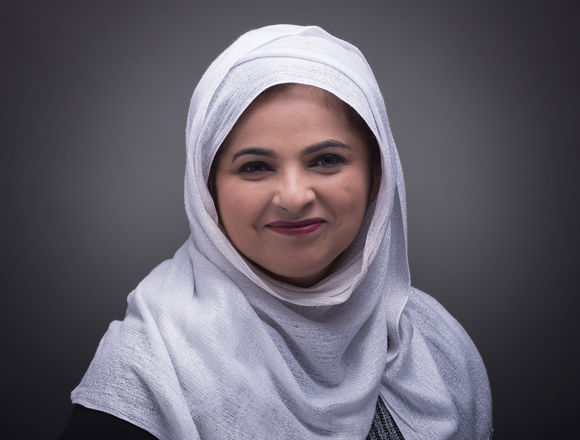 Azra Sharif-Qayyum
Azra is a HCPC state registered Specialist biomedical scientist in the Department of Medical Microbiology. Over 27 years in the department, Azra has gained a BSc in Life Sciences from Napier Polytechnic, a PgDip in Biomedical Sciences from Glasgow Caledonian University and a MSc in Forensic Medicine from Edinburgh University. Actively involved in the Institute of Biomedical Science (IBMS), Azra acts as a local CPD officer for the Lothian and Borders region and represents her IBMS branch on the Scottish Committee.  
As a founding member of Edinburgh Mela, an arts organisation that produces a large multi-cultural festival every year as part of the Edinburgh Festival, Azra has previously acted as vice chair (for several years) and as the chair of its Personnel Committee. This voluntary role has provided Azra with a background in fundraising, events management and experience of cultivating partnerships within the wider community. 
More recently, Azra took up the role of convenor of the Education Committee at Edinburgh and Lothian Regional Equality Council (ELREC). This role has led to Azra serving on the Border Equality Consultation Group and becoming involved in various equality issues regarding border security. 
Azra is currently involved in her daughter's school as a representative on the Teacher and Parent Forum.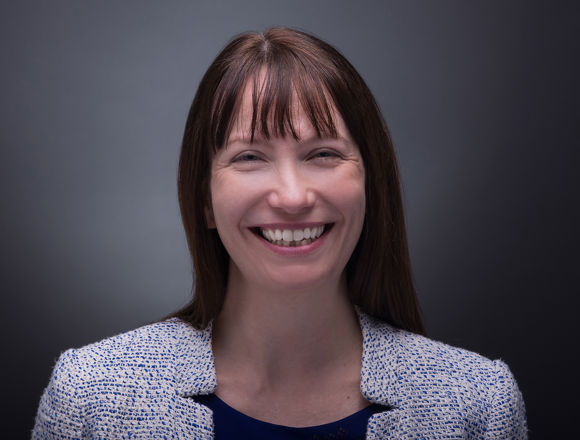 Jeanette Stevenson
Jeanette is Associate Director of the NHS Scotland Academy, which she joined after 10 years at the Royal College of Physicians of Edinburgh, where she was Head of the Department of Education, Training and Assessment.  In that role she facilitated training and CPD for specialist doctors in over 60 countries.
Jeanette has more than 20 years' experience in further, higher and postgraduate education in Scotland and internationally. This includes project management and administrative roles in the University of Abertay and the University of Dundee, and the management of a language school in Penang, Malaysia. 
Jeanette has an MA from the University of Dundee, an MBA from the University of Durham and is a fellow of the Chartered Management Institute. She is also a keen triathlete but, she says, "not a very fast one!"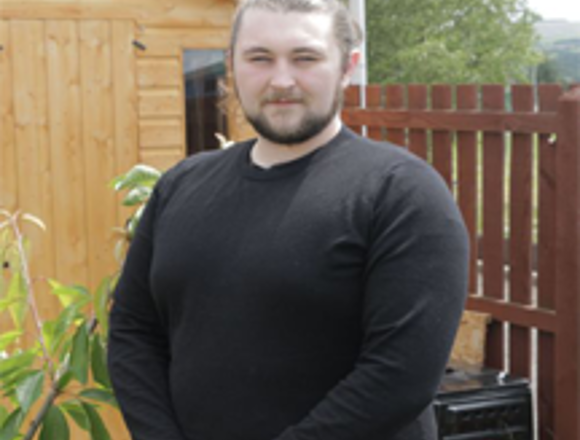 Jordan Wyllie - Students' Association Vice President (Welfare)
Jordan is Vice President (Welfare) of Edinburgh College Students' Association for 2021/22.