Edinburgh College is an approved provider of The Wine and Spirit Education Trust (WSET) wine and spirits programme. WSET training provides best-in-class education and qualifications to inspire and empower the world's drinks professionals and enthusiasts. WSET qualifications are globally recognised as the international standard in wine, spirit and sake knowledge. They are designed for those who are just starting out in their careers, as well as established professionals, and the many enthusiasts who have a passion for wines, spirits and sake.
WSET BURSARIES
WSET offers a bursary scheme which is designed to help potential students in the UK who would otherwise be unable to take a WSET qualification due to financial hardship. The Drinks Trust has been appointed to administer the WSET bursaries by offering free WSET courses through its Develop programme. 

How To Apply
Please read the criteria and ensure you have all the documents you need before you begin your application as once you start the form you will not be able to exit and come back to it.
All classes are delivered in English and the assessment requires your answers to be hand-written, therefore a good level of written and spoken English is very beneficial.
DOCUMENTS NEEDED
Your National Insurance Number

Bank statements

300 words about why this course will help your career
ELIGIBILITY CRITERIA
Must be 18 or over

Must be resident of UK with NI number

Must have UK bank account

Must be able to provide up to 300 words about why this course will help their career

No prior work experience needed
As a guideline for approval, applicants must have either less than £2,000 in their current and savings bank accounts or earning less than £26,000 per annum. The assessment will be made on a case-by-case basis taking into consideration exceptions to the above guideline. If you're in doubt about being eligible, please submit the application and the Develop Team will assess your case.
Once you have filled out the form, The Drinks Trust will contact you and Edinburgh College saying that you have been awarded the bursary.  Edinburgh College will then be in touch to ask you to enrol on the course date you require.  Edinburgh College has no control over who receives the bursary, they only facilitate the training. The bursary is paid directly to Edinburgh College. 
For enquiries related to the WSET bursary please email WSETBursary@drinkstrust.org.uk.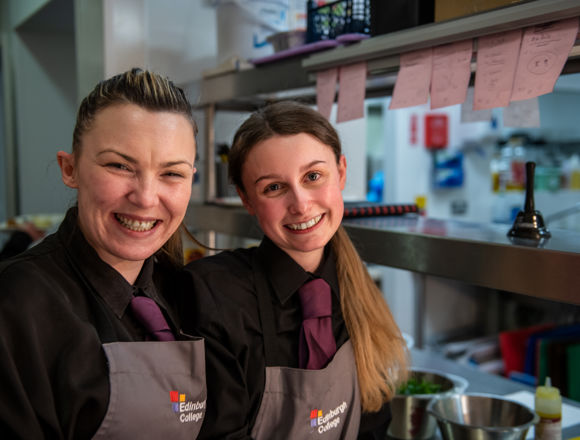 Apply for a WSET Bursary
To apply to receive the bursary please ensure you meet all the eligibility criteria and have the correct documentation.
Apply Now
Find Out More
For enquiries about the WSET courses delivered by Edinburgh College please contact us.