At Edinburgh College, we work with a large number of international organisations to deliver professional training and consultancy services in a wide range of subject areas.
To do this, we use our experience and expertise to deliver tailor-made, bespoke training and capacity building programmes for international clients all over the world. Depending on the needs of your organisation, we can deliver courses online, in your country, or in Edinburgh, Scotland's picturesque and cosmopolitan capital city. Our speciality is developing and tailoring training programmes to meet your organisation's specific needs and to create opportunities for participants to achieve their full potential. 
Our areas of expertise include:
Developing tailor-made professional training programmes.
Providing Teacher Training and Professional Development.
Curriculum review and development across a wide range of subject areas including Business, Engineering, Education, Health and Wellbeing, Creative Arts, Tourism and Hospitality and ESOL.
Consultancy and support for the establishment or development of educational institutions.
Support for international accreditation.
Capacity building in the TVET sector.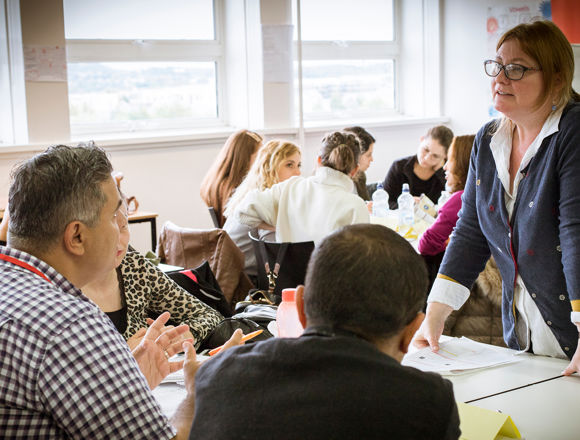 English Language Teacher Training
Edinburgh College is an established provider of English Language teacher development programmes. Teachers of all levels are catered for, from new teachers just entering the profession to experienced teachers requiring to refresh and develop their skills.
English Language Teacher Training
Studying in Edinburgh
Enquire about International courses and services