Full-time students on non-advanced courses can apply for travel and study costs, and either Bursary or Education Maintenance Allowance (EMA), depending on age.
You would apply for EMA if you will be aged 16 or 17 years old on the first day of your course, or if you will turn 16 by 30 September. Students who are Winter Leavers (i.e. those who turn 16 between 1 October 2023 and 28 February 2024), are eligible for EMA from January 2024
If you are aged 18 or over on the first day of your course, you would apply for bursary maintenance.
Part-time students on qualifying non-advanced courses can apply for EMA (16-19 year olds only).
Students on advanced level courses such as HNC, HND or degree level courses should apply to SAAS.
Students in receipt of benefits
If you are entitled to remain on Department of Work and Pensions (DWP) benefits during your course, such as Employment Support Allowance, Universal Credit or Income Support, you can only apply for bursary for travel and course materials, and the Universal Credit rate of bursary (if you are remaining on Universal Credit). The maintenance amounts below will not apply (this does not include PIP or DLA).
How much could I get?
EMA
EMA is means tested on your parent/guardian's household income.
| Household income | Weekly allowance |
| --- | --- |
| £24,421 | £30 |
| £26,884 and more than one dependent child | £30 |
Bursary maintenance payments
The examples below assume that you have no siblings in full time education, and that you have no unearned income of your own. Note: these tables do not include travel or course materials, which will be added to the award if you are eligible
Students who will be receiving Universal Credit, Income Support or Employment Support Allowance (ESA) payments during their course
Students who are entitled to remain on Universal Credit during their course are eligible to receive a Universal Credit top-up payment of £28.00 per week.
Students who are entitled to remain on the 'legacy' benefits Income Support and Employment Support Allowance (ESA) are only eligible to receive travel and course materials assistance. 
Care-Experienced students
If you are Care-Experienced within the UK, you may be eligible for the Care-experienced bursary of £225.00 per week. Care-experienced means having been looked after through the UK care system at some point in your life, for example having been looked after through Foster Care, Kinship Care, or cared for under a Supervision Order or Permanence Order, or having lived in a residential care placement.
Age 18-24 parentally dependant
Maximum weekly maintenance award £99.35 per week
| Parents' household income | Weekly maintenance bursary |
| --- | --- |
| Up to £24,274 | £99.35 |
| £30,000 | £83.51 |
| £35,000 | £70.59 |
| £40,000 | £57.67 |
| £45,000 | £44.75 |
| £50,000 | £31.83 |
| £59,168 | Nil |
'Parent's household' means your parents, or your parent and their partner, or your guardian and their partner.
If you have a sibling aged 16 or under in full time education, an extra allowance of £152 per child is made. If you have a sibling under the age of 25 who is in full time college or university education, the parental contribution will be divided between you.
25 and over, or self-supporting
Maximum weekly maintenance award £125.55 per week
| Partner/spouse income | Weekly maintenance bursary |
| --- | --- |
| Up to £20,643 | £125.55 |
| £25,000 | £113.24 |
| £30,000 | £100.32 |
| £35,000 | £87.40 |
| £40,000 | £74.48 |
| £45,000 | £61.56 |
| £50,000 | £48.64 |
| £55,000 | £31.73 |
| £63,868 | Nil |
If you are under 25, you may be classed as self-supporting if you:
Have a child who is dependent on you
Are estranged from your parents
Have no living parents
Have supported yourself from earnings or benefits for periods adding up to three years (excluding periods of full-time education)
Are married or living in an established relationship at least 3 months prior to your course start date
Have had a tenancy in your own name continuously for at least 3 years prior to your course start date
Please speak to Student Services for more information about this.
Other allowances
Students under 18 years of age with an established, permanent home of their own, or whose parents'/guardians' home is not considered to be a reasonable travelling distance from the college, may be eligible for a weekly allowance in addition to any EMA payment they receive. This allowance is means-tested, and will be paid at a maximum weekly rate of £49.91 per week
In certain instances, bursary funds may be used to contribute towards the accommodation costs of students residing in College approved Halls of Residence during term-time, to a maximum of £140.13 per week. Students who may wish to reside in Halls of Residence should contact Student Services for further information.
Students who have an adult in their household who is dependant on them financially, or for whom they have a caring responsibility, may be able to claim a dependants allowance, which is paid at a maximum of £67.55 per week. This allowance is reduced by any income the dependant receives on a pound for pound basis. Please contact us to find out more.
Further funding and fees information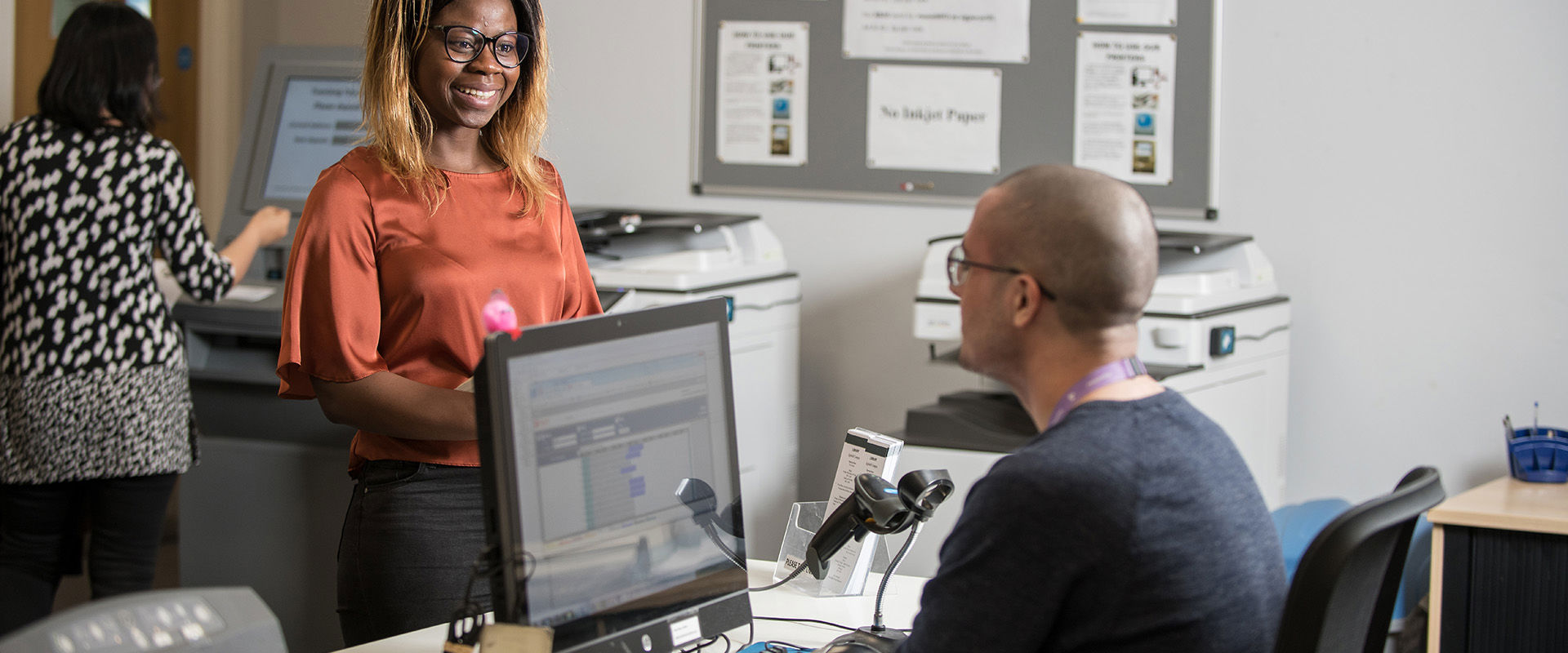 Contact us
If you have any questions about this ready reckoner, or bursary funding in general, please speak to a member of our Student Services team at:

studentfunding@edinburghcollege.ac.uk or guidance@edinburghcollege.ac.uk
0131 669 4400
Student Services teams are located on the ground floor at each of our campuses. Please check campus opening times before visiting. You may need to book an appointment for face-to-face.
Virtual Drop in
You can join a virtual drop-in with our Guidance team between 10am and 12pm or between 2pm and 4pm through our Student Services Hub on Microsoft Teams every day.
If you are not yet enrolled but have a question about funding you can still access these virtual drop-ins. 
Please note you will need a Microsoft Teams account to access to virtual drop-ins.