08 November 2018
Photography Student Recognised By Respected Industry Body
An Edinburgh College Professional Photography student has been presented with a prestigious award from one of the UK's longest-standing photographic associations, responsible for developing some of the leading photographers around today.
Edinburgh College BA Professional Photography student Gavin Smart was recently named Student of the Year at the Master Photography Awards 2018.
Thirty-four year-old Gavin from Edinburgh won the award for his image titled: 'Litter in Scotland's Canals and Waterways', which was taken as part of a personal project on Scotland and the environment. Gavin also received two awards of excellence and one merit recognising his photographic skill and excellence in imaging.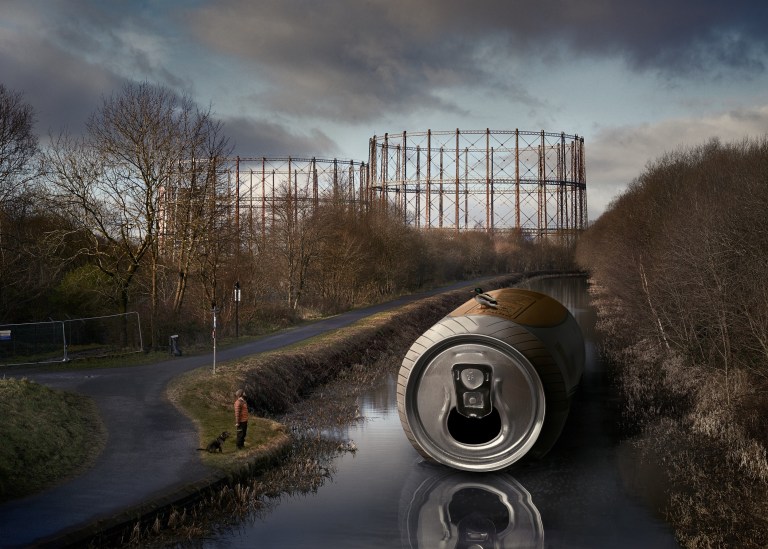 Gavin started studying at Edinburgh College two years ago while completing his HND after previously studying Music at London's Guildhall School of Music. Gavin also spent time in Paris learning French Boulangerie with top Paris baker Eric Kayser. We caught up with Gavin to talk about his experience at the College and his plans for the future.
What made you choose Edinburgh College for your studies?
The main reason to study at Edinburgh College was the location, as I wanted to stay in Edinburgh, but it was only later when I joined the course that I realised how lucky that decision turned out to be. The reputation of the course, the high standards of past graduates, as well as the quality of teaching has been among the best experiences of my life to date.
How does it feel to win the award?
It feels incredibly rewarding to win these awards. I still have a very long way to go as a professional photographer, but it means the world to gain recognition from a respected industry body at such an early stage in my career.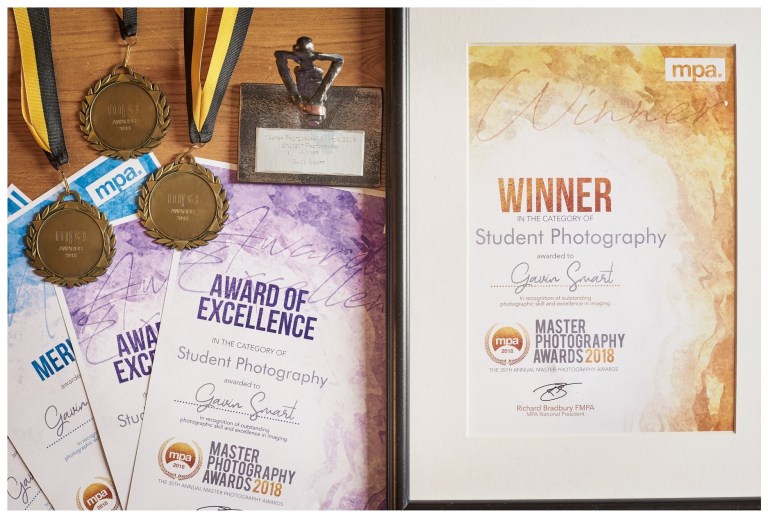 Have you faced any challenges, either before starting or during your studies? How did you overcome them?
As a creative person, we continually face challenges and making any creative pursuit pay the bills can be tough. We are constantly doubting ourselves. Are we good enough? Are we ready? I just try to keep my head down and remember that slow and steady will pay off in the end. Building a reputation takes time, and I remind myself to enjoy the whole creative process."
What are your plans for the future? What is your end goal?
I intend to grow as a freelance photographer, specialising in commercial and advertising. Whilst I have had early success as a photographic assistant and already shot a major advertising campaign, I still have a lot to learn. I love working alongside others and assisting top Scottish and UK photographers brings me a lot of pleasure as well as valuable experience.
If you could give one piece of advice to a student starting at the College now, what would it be?
Don't be afraid to fall, take risks and fall hard. Amazing things happen when we push our creativity. We learn so much about ourselves and who we are. Don't take the easiest route, but try and be honest about the things you love, and follow them with everything you have.
If you've been inspired by Gavin's story, view our courses in Broadcast Media and Photography.