Childcare Funds provide non-repayable assistance for students with children in order for them to access or continue in education and are paid in addition to any other forms of student support.
Students can apply for assistance towards registered childcare costs for scheduled classes and periods of mandatory placement. Self-directed study periods are not included.
The fund is income assessed and is available for full-time and part-time Further Education (FE) students, and full-time Higher Education (HE) students on eligible courses.
Students on part-time higher education courses should apply to the HE Discretionary Fund for help with childcare costs.
Students should be aware that the college may not cover the full costs of childcare costs.
Any outstanding amount is the student's responsibility.
Please note, childcare contracts are between the student and the provider. The college will not enter into any discussions with childcare providers regarding contracts and will not take part in any disputes.
Read the full terms and conditions of the award.
If you are not sure whether your course is fundable, and would like to find out, please contact the Student Services Team by emailing studentfunding@edinburghcollege.ac.uk
Childcare Fund FAQs
Who can apply?
Any student on an eligible full-time or part-time course who is responsible for a child.
International students and students on study visas cannot apply.
Am I eligible?
To receive childcare support, you must:
Meet the residency conditions for funding 
Be enrolled in a fundable full-time or part-time Further Education (FE) course, or a full-time Higher Education (HE) course 
Have a dependent child or be responsible for a child (supporting documentation will be required) 
Be paying for registered childcare costs to allow attendance at college 
Have accessed all eligible funding available to you (for example FE bursary, or HE SAAS funding and Student Loan, and if HE and a lone parent, the SAAS lone parent grant). 
Have a childcare provider registered with the Care Inspectorate 
You will not receive childcare support if:
You have a spouse or partner who is at home during college hours and is able and available to look after your child/children 
Your childcare provider is not registered with the Care Inspectorate
If your net household income is above £24,000, you will be asked to complete an Income and Expenditure form, and the amount awarded towards childcare costs will be based on an affordability test.  
What will I receive?
The level of assistance will be based on the amount of household income.
Household income is calculated using the student's own income for the current tax year plus, if appropriate, partner/spouse income for the previous tax year.
If your net household income is £24,000 or less, you will receive 100% of eligible costs. (Please note, this may not cover the entire fee your Childcare Provider is charging). 
If your net household income is above £24,000, you will be asked to complete an Income and Expenditure form, and the amount awarded towards childcare costs will be based on an affordability test
Lone parent students who have to pay all or part of the cost for registered childcare can receive up to £1,215.00 a year in the form of a Lone Parent Childcare Grant. This grant is not income assessed, however, a student must provide proof that they are a lone parent with registered childcare costs.
Childcare costs in excess of £1,215.00 will be considered for additional support from the Childcare Fund, however, this part is income assessed.
You will be liable for all childcare costs until you have been offered an award.
HE students who are not receiving fee support from SAAS due to previous study will only be eligible for funding if they are a lone parent, and will only receive the Lone Parent Childcare Grant.
What should I do prior to submitting an application?
You must find your own registered childcare provision that you require to attend college. The college cannot provide assistance in finding childcare provision. You will be required to provide contracts and/or appropriate terms and conditions from your provider.
Before applying you should ensure you have claimed for all eligible support that is available to you. This can include:
Free Local Council nursery places
Pre-school funding provided by your Local Council in partnership nurseries. This is available for all three and four-year-olds and some two-year-olds. You should contact your nursery and the Local Council for further information including making an application
Child tax credits
For Higher Education full-time students - fees and maximum student loans, bursary and lone-parent grant (if applicable) 
For Further Education full-time students – Further Education Bursary funding (if eligible)
How do I apply?
Once you have accepted an offer of a place on a course, and funding applications have opened, you can start an online childcare funding application. If you are on a course that is also eligible for a bursary, you will need to complete the bursary application first before the childcare application will become available.
Funding applications open at the start of May. You will receive an e-mail inviting you to apply, which will contain instructions and a link to the application.
You must fill this out ASAP with all supporting documentation to ensure you receive the support.
Do I have to provide evidence?
Yes. When you submit your application, an email will be sent to you telling you what evidence you need to supply, based on the information you have given in your application form. Evidence can be scanned and uploaded directly to your childcare application or can be brought in to Student Services at any Edinburgh College campus.
The evidence you will typically be asked to provide:
Your ID e.g. passport, drivers license, or birth certificate 
Proof of your registered childcare costs, and a copy of your childcare provider's terms and conditions. Please view the costing document
ID for the child or children you are applying for childcare for e.g. passport or birth certificate 
Proof of your household income, such as current tax credits award letter, your earnings or benefits, and other unearned income (such as income from property, dividends etc). If you have a spouse or partner, you will also need to provide evidence of their income
If you are on a HE course, proof of your SAAS award, including any SAAS bursary or Lone Parent Childcare Grant, and proof of your student loan
Please note your application will not be treated as complete until we have received all the supporting evidence requested from you. Your application will not be reviewed until we have received all the evidence.
How long will my application take?
Once your completed application has been received, along with all supporting evidence, it will be reviewed by a member of the Funding Team as soon as possible. We aim to issue award letters for completed applications within 28 days.
Please note that your application may take longer if it is necessary to contact you to request further information or additional supporting evidence.
What happens if my application is successful?
You will receive an award letter from the college telling you about your award, which includes a payment schedule. You need to give a copy of this to your childcare provider.
When your enrolment has been confirmed, we will pay your childcare provider directly, two weeks in arrears. Your payments are dependent on your attendance. If you fail to meet the attendance requirement in any given week, you will be liable to pay for your childcare for that week.
If your childcare costs change, you must notify us as soon as possible. This includes changes to the fees being charged, the start and end times of the childcare provision, and any changes to your timetable and days you require childcare. You can do this using the Childcare Change of Provision form available from Student Services.
If your childcare provider completed the Childcare Costs Form before the course started, we will contact them and ask them to confirm the date your childcare place started. The college will also check a sample of awards each semester. If your award is selected, we will contact your provider directly with the necessary form. If these forms are not returned by the date requested, your award may be suspended. If anything has changed that you have not already told us about, we will reassess your award, which could result in an overpayment or underpayment.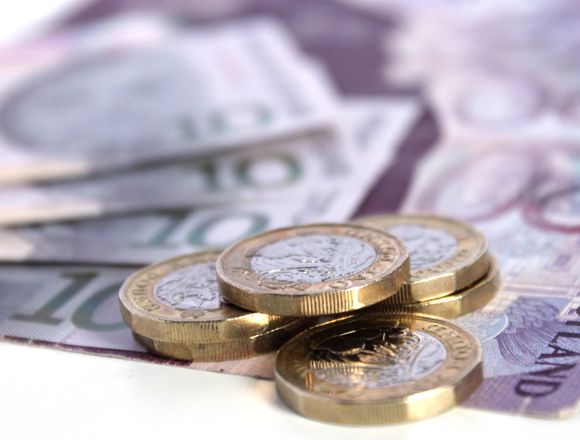 Funding Evidence
You may be required to provide certain evidence to prove your eligibility. This evidence may also need to be provided as a specific document and sent clearly in order to be verified.
Funding Evidence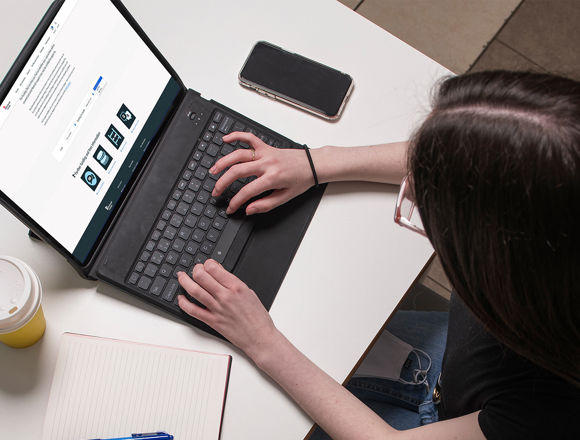 Try our funding tool
To assist you in finding out whether your course fees will be covered and what financial support you may be able to apply for, please use our funding tool. 
Use the Funding Tool