Milton Road Campus includes a purpose-built accommodation block, situated next to the main campus building.
The campus has great transport links to Edinburgh (six minutes by train) and beyond.
Milton Road is also an ideal base for students studying at Midlothian Campus, which is just over a ten-minute train journey from Brunstane Station - just around the corner.
Milton Road Campus accommodation has 100 study rooms available for students wishing to study and stay on campus. All rooms are off corridor and fit with a more traditional halls layout which encourages residents getting to know each other.
The majority of rooms at Milton road are standard rooms which have small shared pantries for preparing snacks. Five evenings meals provided Monday to Friday are included with all packages for standard rooms. There are a very limited amount of en-suite rooms which have kitchens and meals are not included with the standard package for these rooms.
The Halls at Milton completely close over the festive period, 22nd December 2022 to 3rd January 2023. This means there is no access to the halls and study bedrooms during this period. All applicants should be aware of this and make alternative arrangements.
Students staying at Milton Road Campus will find it a great area of Edinburgh to live and socialise. The Fort Kinnaird shopping centre has numerous high street shops, restaurants and a cinema and is just fifteen minutes' walk away. A large Asda superstore is ten minutes' walk away. Portobello and Musselburgh, which are within easy walking distance, have vibrant high streets, access to the coast and beaches and numerous clubs and social activities that are open to all.
All in all, Edinburgh offers students a great and diverse place to live and study.
Ukraine Families Commitment
Edinburgh College is committed to helping with the current refugee crisis caused by the conflict in Ukraine and in response has earmarked one floor within the accommodation block at our Milton Road Campus to house families from Ukraine.
Due to the nature of the situation in Ukraine, this commitment may continue into the academic year 2022/23. We will ensure that all students moving into the halls at Milton Road Campus are fully aware of the situation ahead of the new academic year.
We hope students will understand that noise levels within the halls will be a concern to families, especially those with small children, and that the consumption of alcohol will not be permitted within social areas during this period. In addition, students should also be aware that there may be a social services presence within the halls throughout the day and during evenings.
The commitment to these families will mean that students staying at our Milton Road accommodation may have a different experience in comparison to previous years, and we will ensure that students are fully aware of this prior to moving in.
Accommodation Packages
Standard Rooms (non-ensuite)
Price - £6,400.00 (£160 per week)
27 August 2022 to 16 June 2023, excluding 21 December to 3 January. Total period 40 weeks access for residents.
Package includes:
5 evening meals per week during term times
Small Pantry areas
No utility or council tax bills to worry about
Located on campus
Secure cycle Enclosure
Secure door entry system
Security Guard presence through the night
Price - £6,400 (£160 per week)
27 August 2022 to 16 June 2023, excluding 21 December to 3 January. Total period 42 weeks, with 40 weeks access and paid for)
Package includes:
No utility or council tax bills to worry about
Your own private bathroom
Kitchen areas
Located on campus
Secure cycle Enclosure
Secure door entry system
Security Guard presence through the night
Catering
For standard rooms five evenings meals Monday to Friday are included with standard room package. Evening meals can be added as an option for en-suite rooms if you wish and an additional cost price will be added for this service.
Service is between 5pm and 6pm Monday to Friday during college term times.
If a resident wishes to have meals included at weekends an additional cost price can be prepared for this service, the cost and location will depend on numbers who request this option.
The accommodation at Milton Road is not a self-catering facility however there are limited options for the preparation of snacks with pantries on each floor.
Applying for accommodation
The first step to applying is to complete the application form. The accommodation team can then advise what packages are available and process your application and tenancy documents for your stay within the halls. We also highly recommend visiting the halls prior to committing to a tenancy to ensure that everything meets your expectations.
Please email the completed form to our Accommodation team so they can register your interest.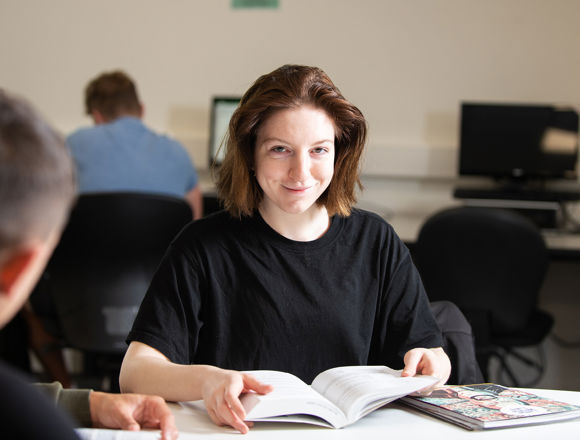 Accommodation FAQ's
I am a care leaver/estranged from my family should I tell you?
The answer to this is definitely. The college is committed to providing the best experience for all its students but recognises the fact that students or have a care leaver background or who are estranged from their families may need some extra support.
If you're unsure what care leaver means then some basic guidance would be someone who has spent time in any of the following:
foster care
residential care (children's home)
under special guardianship order
supported accommodation
Generally if you have spent more than three months in one of the above then the term care leaver would apply to you and additional help and support may be available through the college student support and funding departments. But if you are unsure you can contact the college student services and they will be able to assist. If you let ourselves know we will also look at how best to allocate a room to you and what additional support we can help you with, whether that is with the application process, who can be your guarantor or when you are a resident staying in the halls.
I am looking at a course, but have not been accepted?
You can still apply for accommodation and we will arrange for a tour and talk about the facilities with you. It is not until you have completed your tenancy documents that you are committing to stay within the halls of residence.
Until you are sure you have a place on a course we would not advice completing the tenancy document and reserving a room. If you do commit and need to withdraw please ensure you do so before the 15 August 2019 so that we can reduce the costs you are committing too.
It's better to be prepared and see what options are available to you. So you can make an informed decision, rather than leaving everything until the last minute. But again – wait until you definitely have a place on your chosen course before committing financially to any accommodation.
I do not receive my exam results until August and I am unsure of the outcome?
We would advise much the same as above. Do as much preparation beforehand and register your interest with an application form. Get tenancy documents sent out,
We can't guarantee you a place, but this puts you in a much more informed position and reduces worry.
What happens if I have paid my room reservation fee and then have to withdraw from the accommodation?
Notify the accommodation team straight away that you
need to withdraw your application for accommodation. If
you do this before the 15th August then you will only lose your initial advance rent payment. However if you notify the team after the 15th August you may be held liable for the full years rent payments unless another tenant can be found to take your place.
What furniture is in my room?
Your room will have a bed, a wardrobe, desk, chair and a set of drawers. Additionally there is an ironing room downstairs and hoovers are available for residents to use, lounges have televisions fitted and there are microwaves, etc. But please remember you will need to bring your own bedding, towels.
What happens if I do not turn up for my move in date and withdraw from the course without telling the accommodation team?
You will lose your advance rent payment and you and your guarantor could be held liable for the full term of your tenancy.
What do I have to bring with me?
You will need to bring your own towels, cutlery and utensils. We also recommend getting a small under counter fridge (without freezer compartment) in case you want store anything cold and on that point an extra blanket may be advisable, this is Scotland!
What can't I bring with me?
In general you are not be allowed to bring anything into
the halls which represents a danger to either yourself or others or is illegal. Some specific items which may not seem obvious are deep fat fryers, cookers, heaters, freezers, Air guns, Animals, large items of furniture, large quantities of flammable liquids – including paint remover.
The best way to find out is to ask before arriving and look through your tenancy which details some specific electrical items we allow and highlights the type of things we don't.
My parents are coming to help move me in, can they stay in the accommodation?
If we have rooms available we can book your parents into a room for an evening, there is a charge for this. Please contact the accommodation team to ask about availability.
Are there shops near the accommodation?
We are approximately five minutes' walk away from a very large Asda superstore and approximately ten minutes away from Fort Kinnaird Retail Park. Portobello and Musselburgh also have a number of local shops available to you.
Is there WIFI available?
There is Edinburgh college wifi coverage through all buildings on campus and you can access this within your accomodation, when you are fully matriculated as a student. We also have four computer terminals located in the foyer of the accommodation which you will be able to utilise. Each college campus also has a library or computer which you will have access to.
What are the transport links into the city centre?
There is a very reliable service from the front of the college via the Lothian 44 bus, which also operates night buses. A rail link is available at Brunstane Train Station, which is two streets away from the campus.
Can I bring my own television?
Students are welcome to bring their own TV's but are responsible for having it licensed.
Can I bring my own Fridge?
Yes, although there are limits to the size of electrical equipment that you can bring into the accommodation (this is more specifically outlined in the tenancy pack), but we do allow small fridges in rooms, but they cannot have freezer compartments.
Can I stay in the college halls flat briefly and then move out to private accommodation?
No.
You cannot sign a college agreement and then leave after a couple of weeks. Short term agreements that can run for a term can be looked at for individuals, but these generally will not be agreed too until after the start of term