03 February 2023
A chat with English language teachers from Ukraine on the benefits of learning a language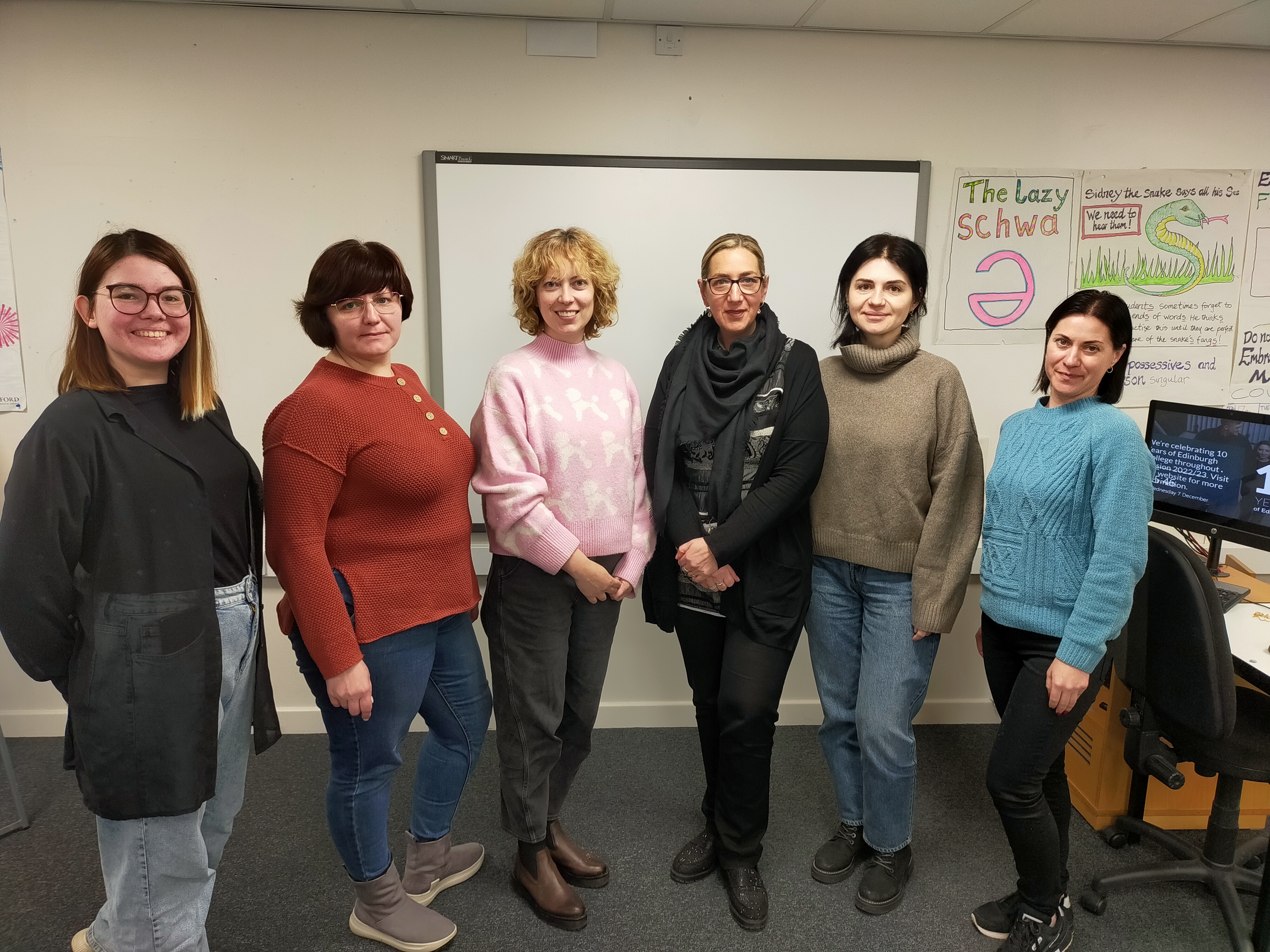 This Languages Week, we looked at how multilingualism has impacted some of our students and helped them to deal with the challenges they've been faced with in their daily lives.
So, we chatted to a group of English language teachers from Ukraine, who studied at the College to gain the necessary qualifications to teach English to speakers of other languages in Scotland, to find out how their course helped them.
Studying full-time at our Sighthill campus, the group recently completed the intensive 120-hour CELTA (Certificate in Teaching English to Speakers of Other Languages) course that was run by our College-based ESOL team over a period of four weeks.
During this time, the students found the course helped them to develop in a variety of different ways, in both their personal and professional lives, by helping them to adapt to teaching in Scotland, building their confidence, and allowing them to develop a range of 'soft' skills.
CELTA student, Anzhelina Kuchmenko, said: "The course has been great, it will definitely help me to improve my teaching skills and I now feel more comfortable speaking in front of others and to express my creativity."
The students also emphasized that the course helped them to connect and build relationships with people in Edinburgh, since it allowed them to get to know those in the class through their mutual appreciation for languages and desire to help others learn.
CELTA student, Natalia Ponomarova, said: "It has been a challenging experience, but it is worth it. There is a range of age groups in the class and some of us knew each other, and others did not, so it has been nice to get to know everyone while learning."
Having had these experiences and successfully developed their skills, the Ukrainian teachers now feel fully equipped to not only teach in Scotland, but to also continue to promote the benefits of language learning to their students across the region. As CELTA student, Yuliia Olkhovska, put it: "We now all feel ready to teach English again, thanks to this course which is designed to teach teachers to teach."
As a result, the English language teachers from Ukraine continue to believe language learning is a worthwhile experience, even though it can be a challenging one, as multilingualism has helped them to develop professionally, meet new people, and adapt to their current way of life in Scotland.