27 September 2023
College and confidence: Everything you need to know about getting into Travel and Tourism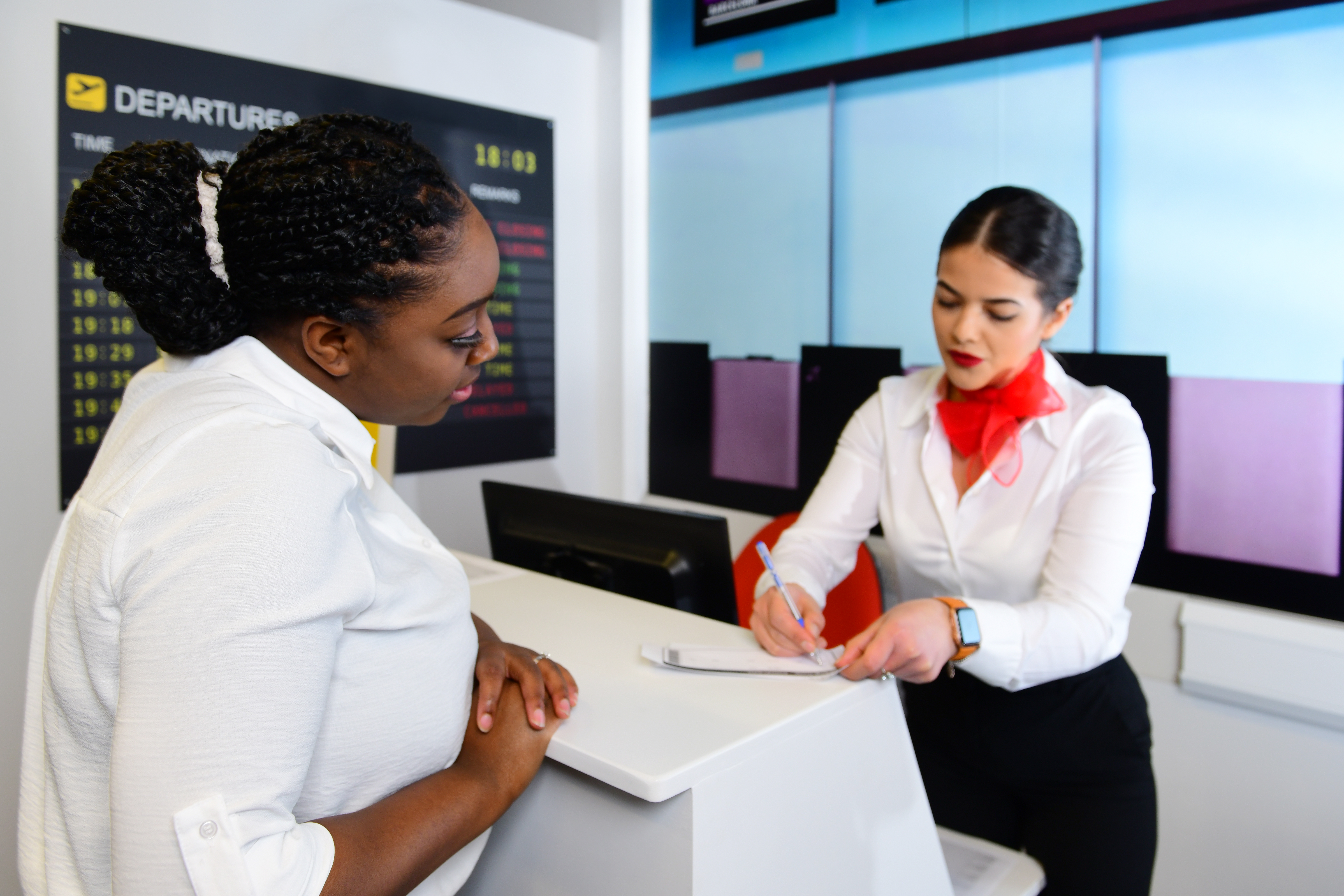 Imagine you're planning a trip to Scotland's historic capital. Bet you're thinking you could easily spend three days taking in everything from Edinburgh Castle to the Real Mary King's Close. And that's without even thinking about all the incredible restaurants and cafes you're likely to spend a couple hours in each day. Then, perhaps, because you've made the trip and you've got the time, you decide you want to discover even more scenic spots in the country. So, you jump on a train and head off to explore another unique Scottish city before its time to go home.
Every form of transport, accommodation, attraction and hospitality you engage with during your time in Scotland will profit from your trip, meaning you're helping to bring more money into that country's economy. And that's exactly why the tourism industry is so important in cities like Edinburgh, and why it's such a good industry to consider a career in.
But if you're thinking, how do I know the travel and tourism industry is right for me? What do I need to get into the industry? Or even, what jobs are out there? Then, you've come to the right place. Our lecturers have answered some of the most common questions about the travel and tourism industry to help you find out more and work out if it's the right industry for you.
What are the different sectors in the travel and tourism industry?
Transportation
You've probably guessed that the transportation sector includes every service that helps a tourist get to where they need to go, whether that be via road, rail, air or sea. Popular jobs: Cabin Crew, Ground Operations (Aviation).
Accommodation
As every tourist needs somewhere to stay, rest and sleep, the accommodation sector includes places like hotels, camp sites, hostels, and bed and breakfasts. Popular jobs: Hotel Manager, Hotel Receptionist.
Hospitality
A holiday wouldn't be a holiday without good food and drink. Restaurants, catering, bars and cafes are all crucial in providing tourists with food and refreshments at every stage of their travel experience. Popular jobs: Chef, Restaurant Manager.
Visitor Attractions
Attractions, landmarks and buildings are sometimes the main things that draw tourists to a particular location. Popular jobs: Tour guiding (particularly whiskey tour guiding), working for the National Tourist Board, either in visitor centres or at head office.
Selling
Common services in this sector include Travel Agents, who sell travel or tourism-related products to customers on behalf of suppliers, and Tour Operators who tend to sell package holidays, which combine multiple travel and tour services into a single product. Popular jobs include Travel agency.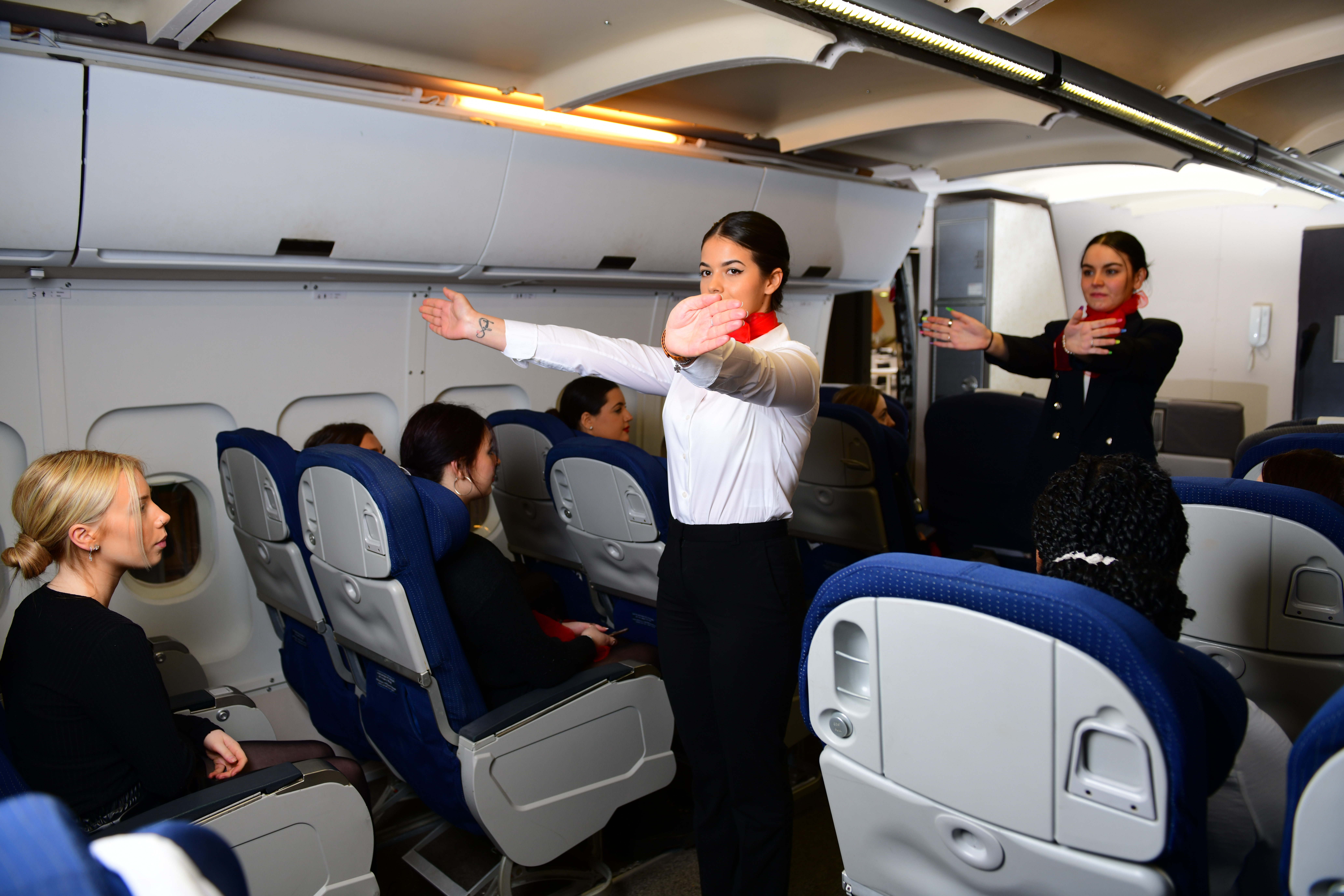 Are there any jobs that are in demand at the moment?
There's a continual demand for most jobs in the industry, particularly in aviation where jobs such as cabin crew and airport passenger agents are regularly required. There are also always employment opportunities in the many and varied attractions here in the capital due to the millions of tourists who visit Edinburgh each year.
What skills and qualities do I need to work in travel and tourism?
Timekeeping, teamwork, customer service and communication skills are all beneficial in any tourism job, but most important is wanting to work with people on a daily basis. Travel and tourism is a people industry; most jobs are front facing and require that you have a passion for what you do. That's why some employers, like Real Mary King's Close, now get candidates to do an audition when they interview to be an Animator Tour guide, as this gives you the chance to show off your personality and enthusiasm.
Are there any current trends in the industry that I should be aware of?
Some current trends to be aware of when thinking about a career in today's tourism industry include:
Wellness – Following the Covid-19 pandemic, every business is embracing the idea of wellness, and the tourism industry is no different. People are now travelling world-wide to improve or maintain their health and well-being through physical, psychological, or spiritual activities.

Sustainability – Although sustainability is nothing new, the more we hear about climate change, and the more actions that are being taken at government level, the more impact sustainable practices will have on the industry and the individual jobs within it.

Pet-friendly – As many people got a puppy during the pandemic, there is now a greater demand for pet-friendly travel.

'Workations' – With the flexibility that workers now have and the ability to work remotely, people are now wanting to work on holiday. After all home is where the WIFI is.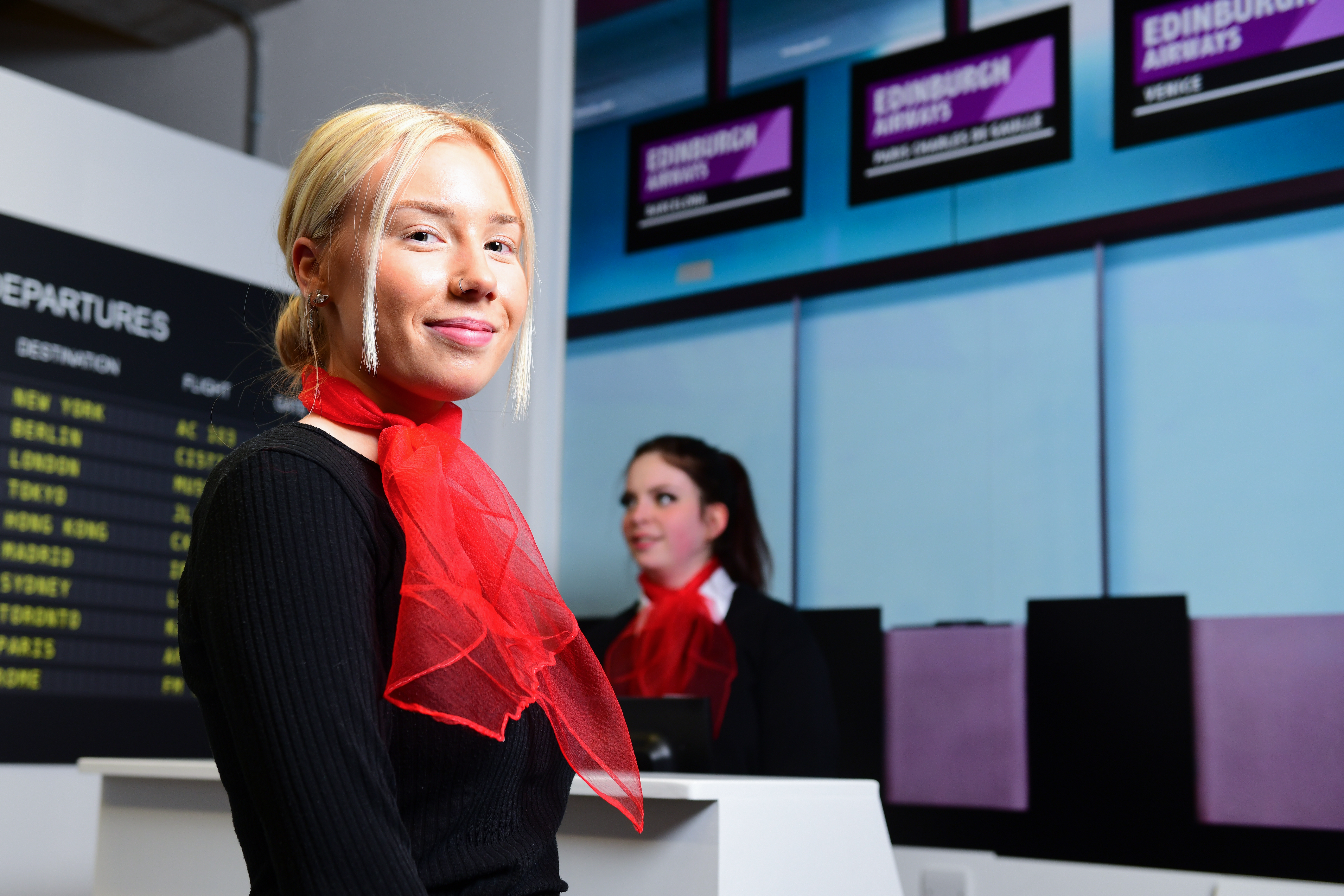 How can college help me get a job in the industry?
Pursuing a career in the tourism industry is exciting and studying at college will help you to build the knowledge you need, as well as the confidence that will help you succeed. You'll take part in various role play scenarios which will play a big part in building your confidence ahead of doing the real thing. You'll find that college is all about gradually building your self-confidence so that you can pursue whatever career you want.
Plus, every one of our travel and tourism courses also feature a Preparation for Employment class where our lecturers use their industry-specific, first-hand knowledge of job selection processes to help you write a CV, set up a LinkedIn account, understand what employers are looking for, and learn how to answer interview questions, which will play a big part in helping you to secure your desired job.
What can I expect from a College course?
Our lower-level courses (Level 5 & 6) feature practical units that give you an introduction to travel and tourism, customer care and other hands-on aspects in the industry. This allows you to get to know and work together with your peers on a regular basis, whilst also building confidence in your abilities. Industry visits and a three-day residential study visit will also help you to experience the tourism sector first-hand.
Meanwhile, our HN levels are more academic. They allow you to learn about marketing, visitor attraction management, cabin crew and airport operations, and also include a residential trip so that you can learn outside the classroom in an environment that is well-suited to the tourism industry.
If this sounds right for you, find out more about our Travel and Tourism courses.