09 May 2022
Mental Health Awareness Week – Tackling Loneliness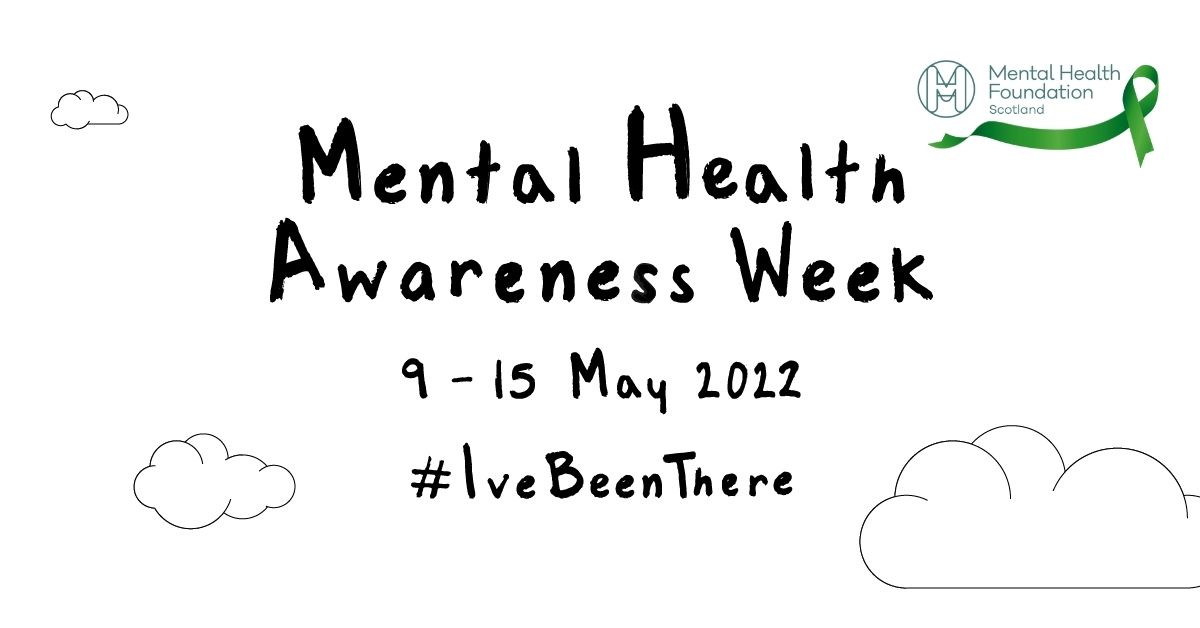 As part of Mental Health Awareness Week we caught up with Staff Health and Wellbeing Officer Callum Neil, who recently joined Edinburgh College in a new role which focuses on supporting staff, to find out his thoughts on loneliness and the best way to tackle this issue. 
Written by Edinburgh College Staff Health and Wellbeing Officer Callum Neil
This year's Mental Health Awareness Week campaign focusses on tackling loneliness – no matter who you are or where you are, we can all have situations where we feel alone even if in a room surrounded by people and that is okay.
Loneliness is a negative feeling that can increase the risk of stress, anxiety and depression. Loneliness can occur at different ages and stages, however, many of the triggers tend to congregate in later life due to life changes such as bereavement, retirement, moving to a new area, illness or children moving away from home.
Life can sometimes feel overwhelming and reaching out to others may feel like a challenge at times and knowing where to look for advice is sometimes difficult. Everyone's experience of loneliness is different, and how to combat feeling lonely will also be unique to each individual.
However, there are a number of ways you can help tackle that feeling of loneliness, from doing something as simple as picking up the phone and calling a friend or family member, start a new hobby or joining a local club, or going along to a community group meeting to make connections with new people. The key thing is to take some kind of action. You can do it!
Useful tips for handling loneliness
Practise gratitude - Practising gratitude can help with feelings of emptiness that come with being lonely. Take it slow, start off small, and be kind to yourself.
Avoid comparisons – Avoid social media. It may often feel like you are the only one who is feeling lonely, and this will only increase feelings of isolation. Always try to keep in mind that we don't always know the full story, and people often share only the parts of their life they want to be seen. 
Be patient with yourself - You may have felt lonely for a really long time and some of these steps might seem daunting. Take it slow and be gentle with yourself.
Some simple ideas to tackle feelings of loneliness while working at home
Talk to your employer - While opening up to others can be really hard to do, having a conversation with your employer about how lone working is impacting your wellbeing could also be useful and give you the opportunity to discuss different working arrangements that allow you more time with others.
Structure your day - Having a structure and routine for your day can help you keep focused, motivated, and working towards something. Try scheduling out all your tasks for the day, making sure you book in time for regular breaks. When you have a really busy workload, it can be tempting to skip breaks, but taking a short break can help to improve productivity and creativity.
Change your environment - Having a change in space can help to spark creativity and productivity. You might also have more interactions with others – even small talk with people can be great for our wellbeing and bring us a sense of connection. For people working at home, mixing up your place of work can help to distinguish a boundary and balance between work and home life.
Community groups and clubs
Here is a list of some of the clubs and organisations around Edinburgh that you can join to help tackle feelings of loneliness: