31 March 2023
Spring into Cycling - Love to ride, wrapping up and feedback survey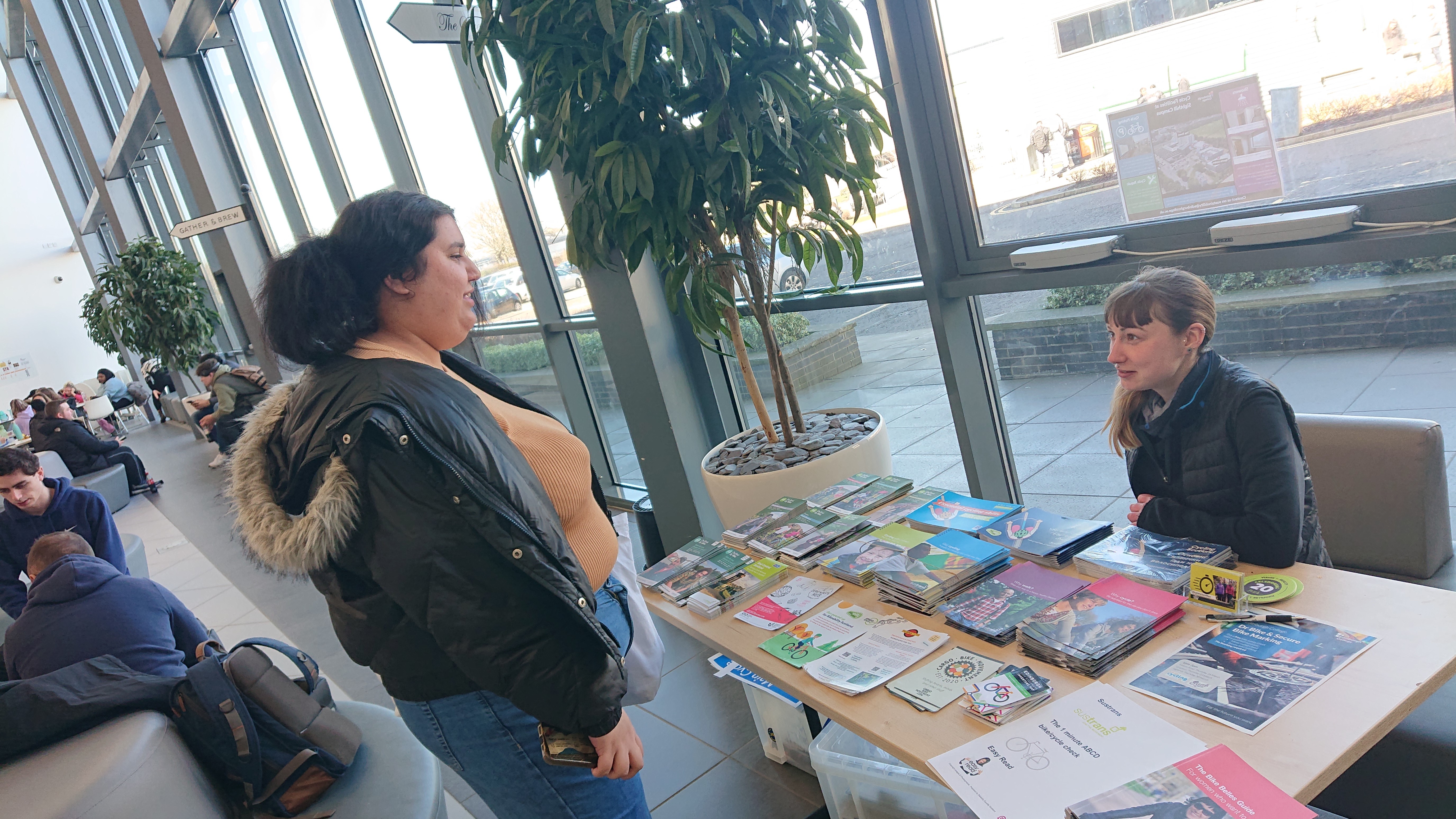 Wrapping Up
What a great week it's been – thank you to everyone who took part in the events! Whether that was getting your bike fixed by Dr Bike, picking up a secure cycle marking kit or coming along to one of our information stalls. If you missed one, don't worry, we will be planning some more exciting activities at Edinburgh College soon.
Here's what some of our students and staff said:
'It's great to see some cycling events promoted by the College'
'I've been thinking about cycling again instead of taking the car',
'I didn't know the College had secure cycle parking, now I'll start using it'.
Keep an eye out on the College's social media pages for cycling-related news.
Please take a minute to fill in our feedback survey, your answers really help us!
Email sustainability@edinburghcollege.ac.uk if you have any questions.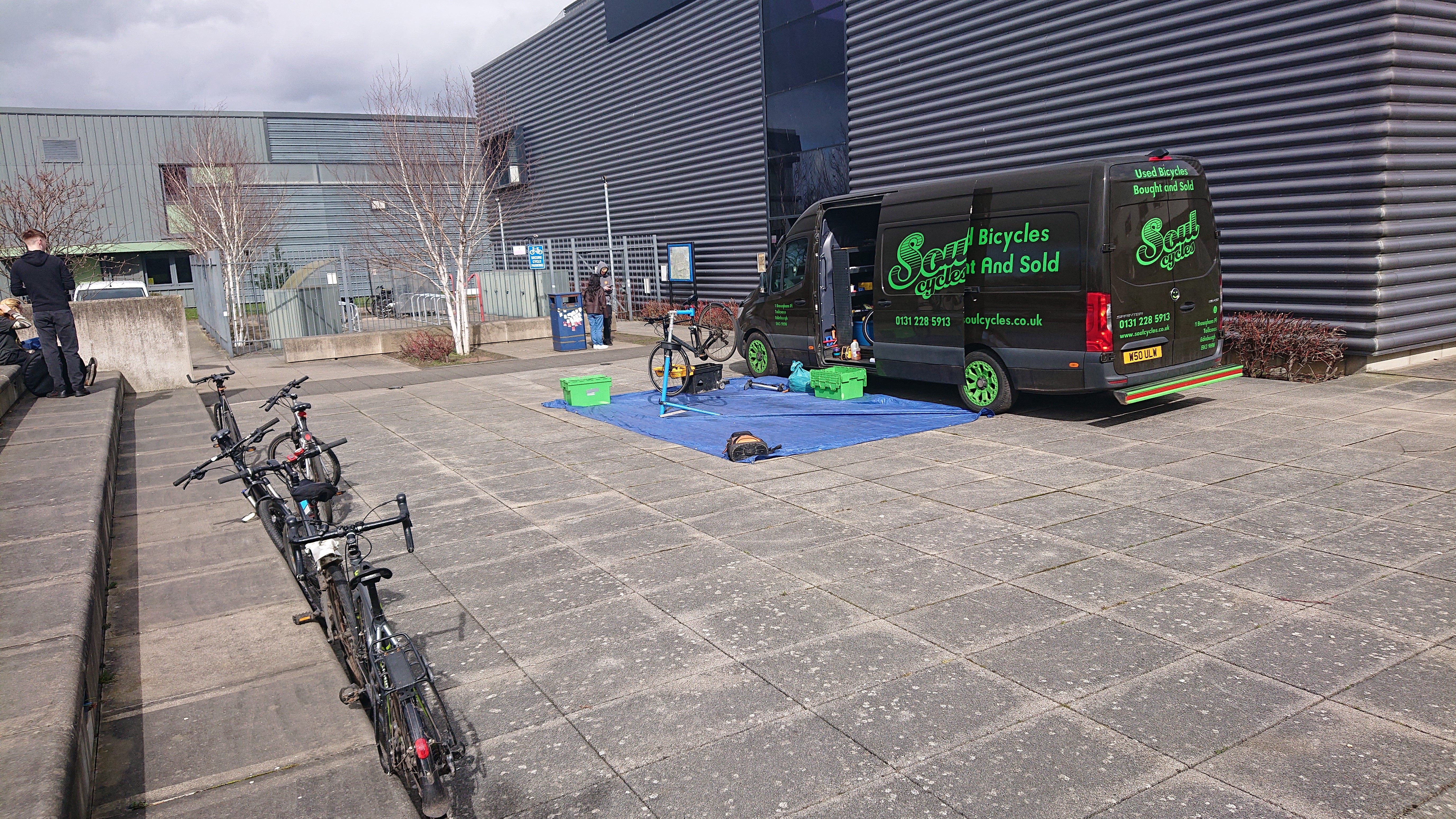 Love to Ride
Love to Ride is an online platform that encourages people to cycle more. They have a year-round programme of events which encourages and rewards riding, and brings together people who are passionate about cycling to help others to (re)discover the joys and benefits of getting around by bike.
You can use the Love to Ride platform to...
Log rides
Set yourself biking goals
Take part in workplace or national challenges
Read cycling tips and articles
Keep track of your riding stats
Send and receive high fives
Share your story and read other people's
It's free and easy to use from the website or app (iPhone currently). Everyone is invited, whether they ride every day or haven't been on a bike in years. Sign-up here. Once you have registered and are logged in, you can join the Edinburgh College workplace page – simply click 'join workplace' under your profile name – this is open to all staff and students!
The Bike Month Challenge is coming – during May simply cycle for at least 10 minutes and log your ride. You will receive points and can win great prizes, encourage others to ride and compete with colleagues or friends.
We hope you are feeling inspired to get out on your bike – why not try a new route over the Easter holidays. Keep that momentum going!
Happy Spring Cycling!
Alice Barker
Campus Cycling Officer
Edinburgh College