30 March 2023
Spring into Cycling - Planning Routes and Cycle Maps
In Edinburgh we are lucky to have lots of lovely cycle routes to get around the city, with many off road and perfect for cycling or walking along.
The City of Edinburgh Council have designed QuietRoutes which is suitable for all abilities and avoids using busy main roads – a good option if you're still building your confidence or cycling with kids. Just look for the route number on blue cycle signs to keep on the right path.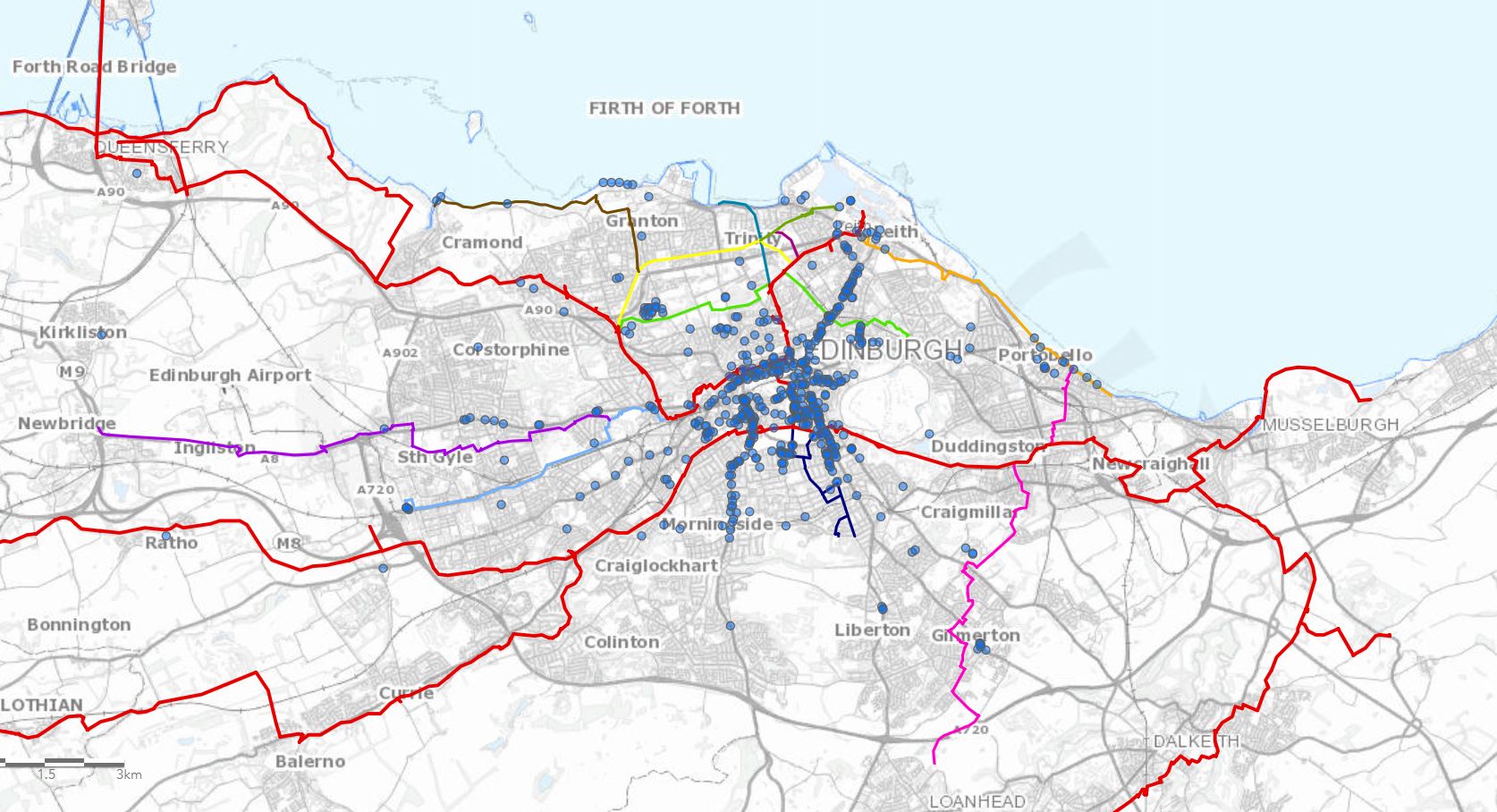 Download the map of QuietRoutes and Cycle Parking in Edinburgh
There are also leaflets for each area of the city to download here.
📍 Granton Campus – City Centre/North and North West 🗺️
📍 Milton Road Campus – North East 🗺️
📍 Sighthill Campus – South West 🗺️
Another great resource is Cycle Streets Edinburgh – here you can plan routes choosing quiet/fastest options or browse points of interest (e.g. bike shops, cafes, railway stations).
Sustrans are a UK-wide charity which supports walking, wheeling and cycling – they manage the National Cycle Network, which are found across Edinburgh and all over the country, perfect for exploring further afield. Some inspiration here!
Komoot is also a popular option for planning and recording routes – browse collections for nearby trips.
Route planning - Tips for beginners
Use a route planner designed for cyclists, such as the links above.
Do a practice run! Familiarise yourself with the route before if you can. Give yourself extra time if the weather is poor.
You don't have to bike the whole way – take your bike on the train or some buses and cycle the rest of the way.
Get exploring – find a new café or a nice landmark to aim for and enjoy the journey.
Speak to other cyclists along the way! It's easy to say a quick hello, whether that's at the lights or when you lock up.
Links to resources
Happy Spring Cycling!
Alice Barker
Campus Cycling Officer
Edinburgh College