18 May 2023
Upcoming Cycling Events
Here are some some upcoming cycling events you might be interested in:
Dr Bike Sessions and The Bike Station Projects
We'd like to invite staff and students to bring their bike along to our Sighthill Campus this May to get a safety check by one of The Bike Station's certified mechanics for free! No need to book, just come along.
The team will fix any small repairs that are required and tell you if there is anything else that needs repaired. Free secure bike marking kits will also be available.
Sessions will run on Friday 12 and 26 of May, 11am – 1.30pm (outside The Music Box).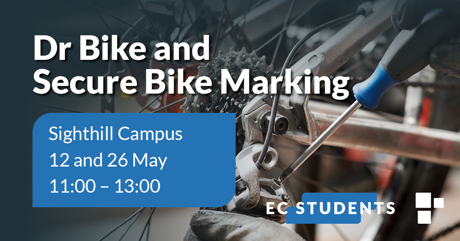 Access to Bikes
The Bike Station (Gorgie) has bikes for sale for around £100-150 – if you are interested in getting a bike but are put off by the cost, this is a good option. Just pop into the shop any time it is open to speak with a member of the team who can tell you more.
When I first moved to Edinburgh in 2009, I bought an old hybrid bike from The Bike Station – it was so much easier to get around (and faster) than walking or taking the bus. Since then, I have tried different styles of riding and now enjoy taking my gravel bike up into the Pentlands or along the coast.
The Bike Station are a charity bike shop who take in donated bikes which are carefully refurbished, checked and given a new lease of life – a good choice for the environment as well as your budget.
In their own words, 'We are completely committed to recycling, repairing and repurposing bikes. By keeping bikes in circulation, we can dramatically reduce their carbon, waste and water footprints. In 2021 alone, we saved 44 tonnes of bikes from landfill.'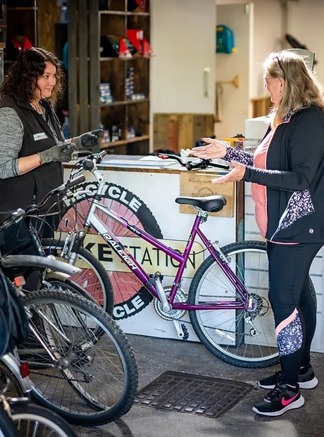 As well as selling second-hand bikes, The Bike Station has reinvested in the local community by running activities and events targeting those who are typically underrepresented in active travel. Shifting gears is an example of one such project, more information can be found here.
Free maintenance classes
Would you like to understand how to fix basic repairs and look after your bike? This is a good way to save money and learn a new skill. Classes can be booked via the Eventbrite page. All classes are based at the Gorgie branch of The Bike Station and run until Wednesday 31 May.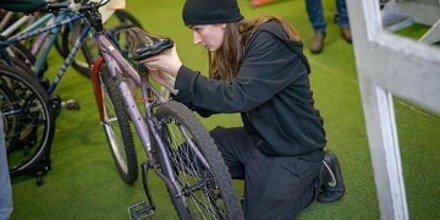 If you can't attend one of these classes, drop into a Fix-your-own-bike (FYOB) session where you can bring your bike down to the shop and use the tools and staff expertise to help fix your own bike. It costs £6 per hour and there's no need to book.
When?
Wednesdays: 4pm – 8pm
Saturdays: 12pm – 4pm.
Where?
250 Causewayside, Edinburgh, EH9 1UU.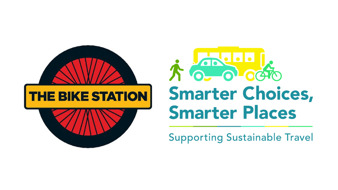 The Dr Bike sessions, subsidised bikes and maintenance classes are funded by Smarter Choices Smarter Places, which is Paths for All's programme to increase active and sustainable travel throughout Scotland. The programme is grant-funded by Transport Scotland. The Bike Station is a registered charity (SC033703) and a registered company (SC237798) in Scotland.
Please email us at sustainability@edinburghcollege.ac.uk if you want to get in touch. Thanks for looking!
Alice Barker
Campus Cycling Officer