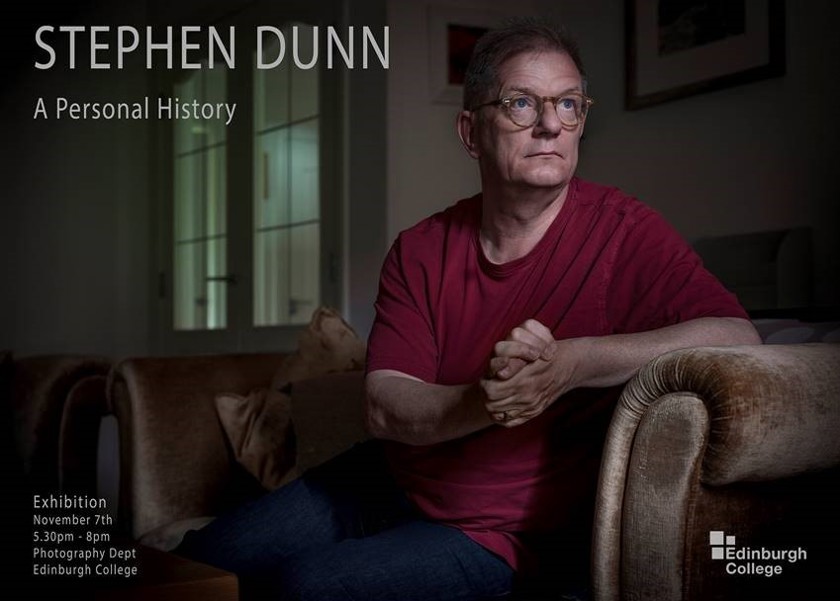 The College's Photography department is hosting an exhibition in memory of former student Stephen Dunn on Tuesday 7 November 2023 at our Sighthill Campus.

Staff and students across the College are invited to come along to celebrate the life and work of Stephen, who sadly passed away recently.

Stephen graduated with a BA in Professional Photography in 2018 and was awarded the Creative Industries Ambassador Award upon graduation. He was a generous supporter of the College and was a member of the Board of Management for many years.
 
The Photography department will pay tribute to Stephen by exhibiting some of his work from during his time at College.

The exhibition titled 'A Personal History' has been taken from a project he himself made using his passion for history and genealogy, which is made up of 20 photographs featuring portraits of family and friends from the world of art, theatre and football.
 
The exhibition will be held from 5.30 - 8pm in 'Focal Point', the Photography department space at Sighthill Campus that Stephen helped to fund.