20 March 2021
Art & Design students auction off work for charity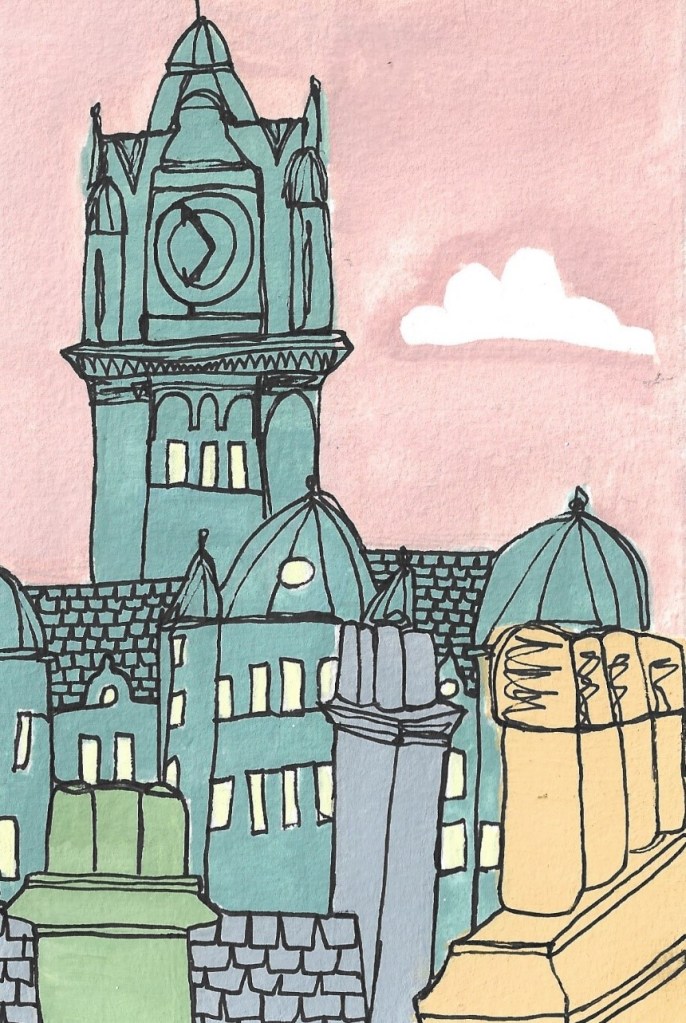 A group of charitable Edinburgh College Art & Design students will be auctioning off their work this week as part of a Postcard Project to raise money for Edinburgh Dog and Cat Home.
The auction opens from 12pm on Monday 22 March and runs until 12pm on Friday 26 March 2021 and features over 60 artworks from over 30 UAL Foundation Art & Design students with all proceeds going to Edinburgh Dog and Cat Home, who help rehome dogs and cats across the city.
As part of their course, students were asked to create artworks in a postcard format responding to the theme of 'surroundings'. The students created a minimum of 10 artworks and were encouraged to explore a range of imagery and consider surface, colour, pattern and text. The students then picked 1 to 2 postcards to be entered as part of the online postcard auction.
The works range in subject matter from abstract works, landscapes, cityscapes and have been created using a variety of media including collage, acrylic paint, pastels, watercolours and inks. The artworks will be up for auction with starting bids at £5.00. All successful bids will be sent out after the closing date.
The auction, which is being held on Jumblebee, is a celebration of the student's talent and is an excellent example of their ability to use creativity to overcome the difficult challenges faced over the last year. The students voted to donate all of the proceeds of the auction to the Edinburgh Dog and Cat Home.
Click here to view and bid on the auction.
The Foundation Art & Design lecturing team said: "These postcards tell a story of our students various living and learning environments while studying during the challenges of this year.  This charity auction not only raises money for the Edinburgh Dog and Cat Home, a charity chosen by the students, but also celebrates the student's resilience and creativity this year, strengths recognised by their course team." 
Edinburgh Dog and Cat Home is a charity that aims to rescue, reunite and rehome dogs and cats across Edinburgh and the Lothians. Their vision is to create a community where unwanted and mistreated animals are given a second chance at life; and where anybody who can, will act to advocate for animals still suffering.