23 June 2022
Automotive repair and paint students recreate Honda Civic touring car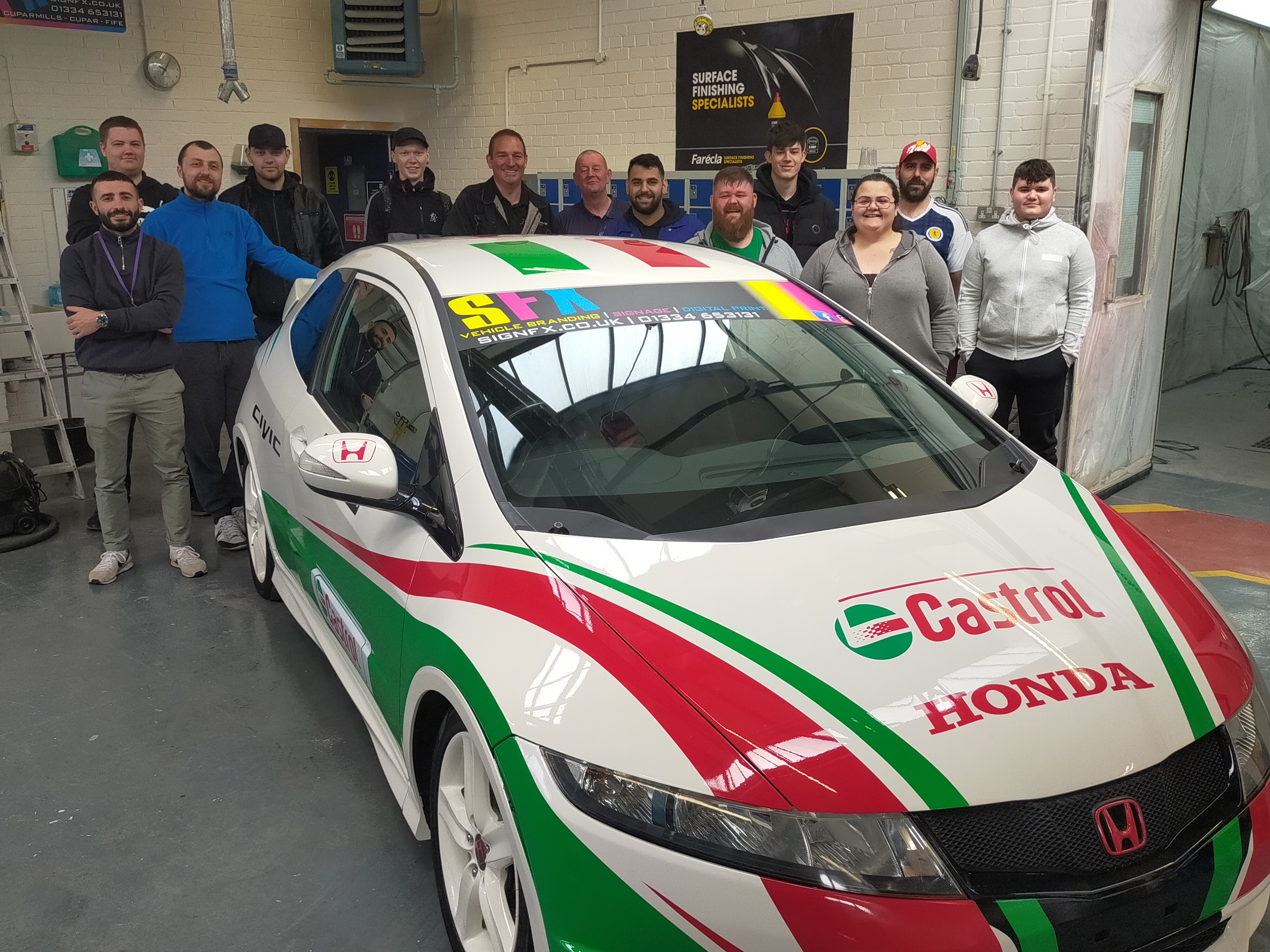 Edinburgh College Accident Repair Body and Paint Principles apprentices and students have signed off the year in style by recreating the livery of a famous touring car.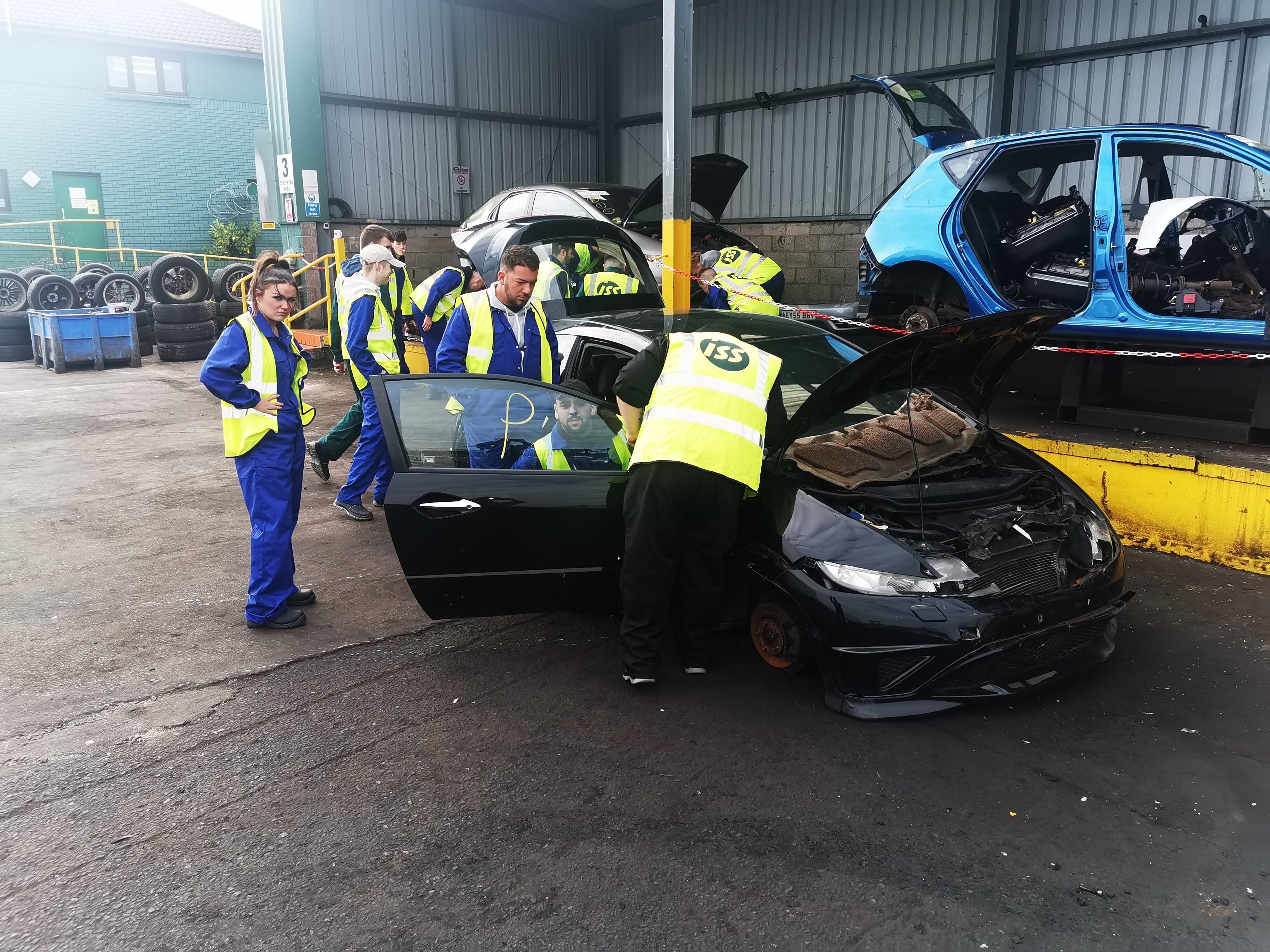 The students, who study at the College's Sighthill Campus, have spent the year restoring a Honda Civic and transforming it to look like a famous touring car with Castrol livery.
Both Body Repair and Paint students played a huge part in the car's redesign, with work being carried out using industry recognised techniques to a very high standard. The students followed the correct OEM repair methods in the removal and refit of all the non-permanently fixed body panels, completing the works with a complete functionality check of the vehicle.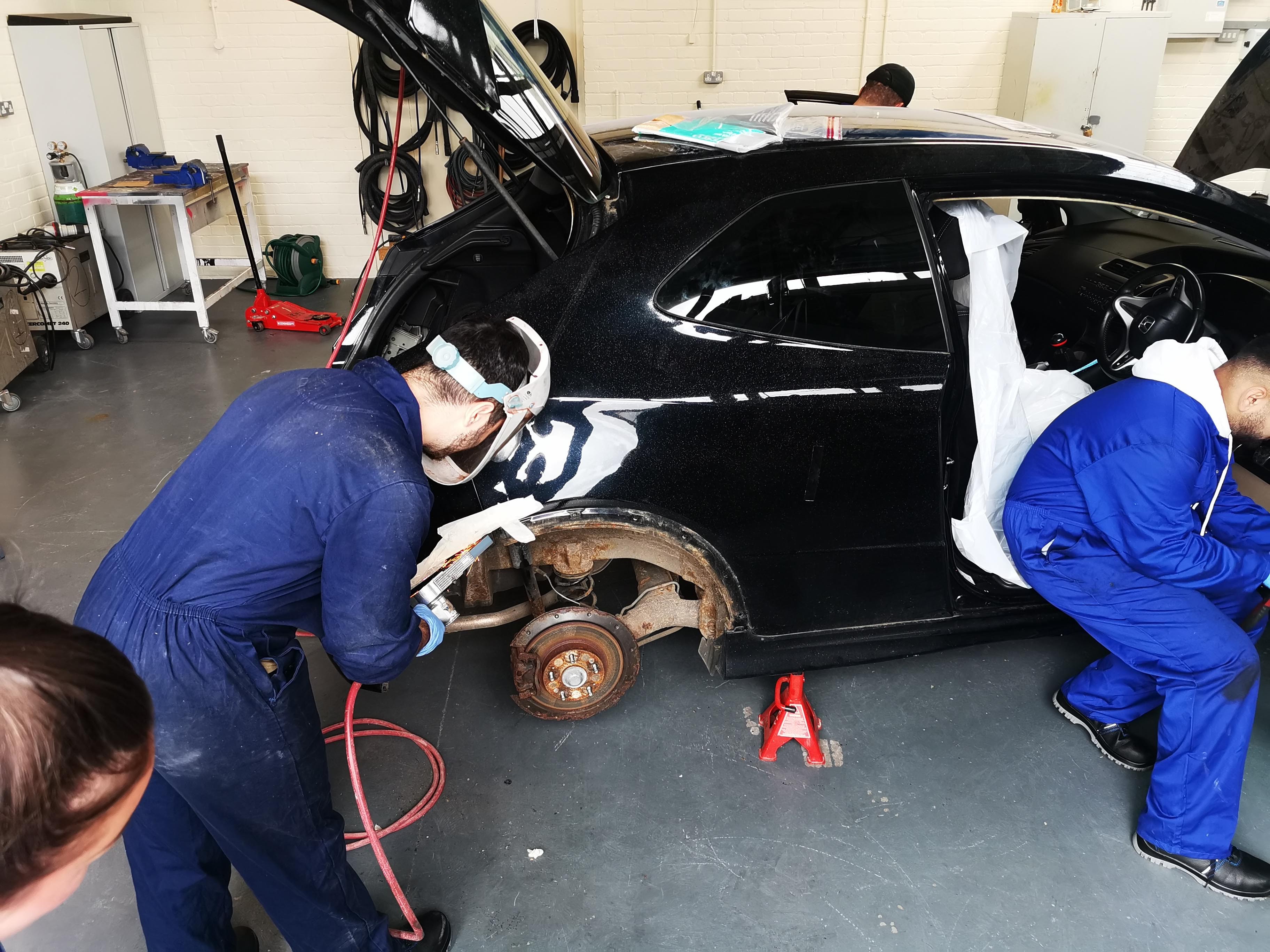 Paint students were initially given the car fully stripped down with the panels removed Together they devised a plan on how to respray the car and then complete it with a classic Castrol livery.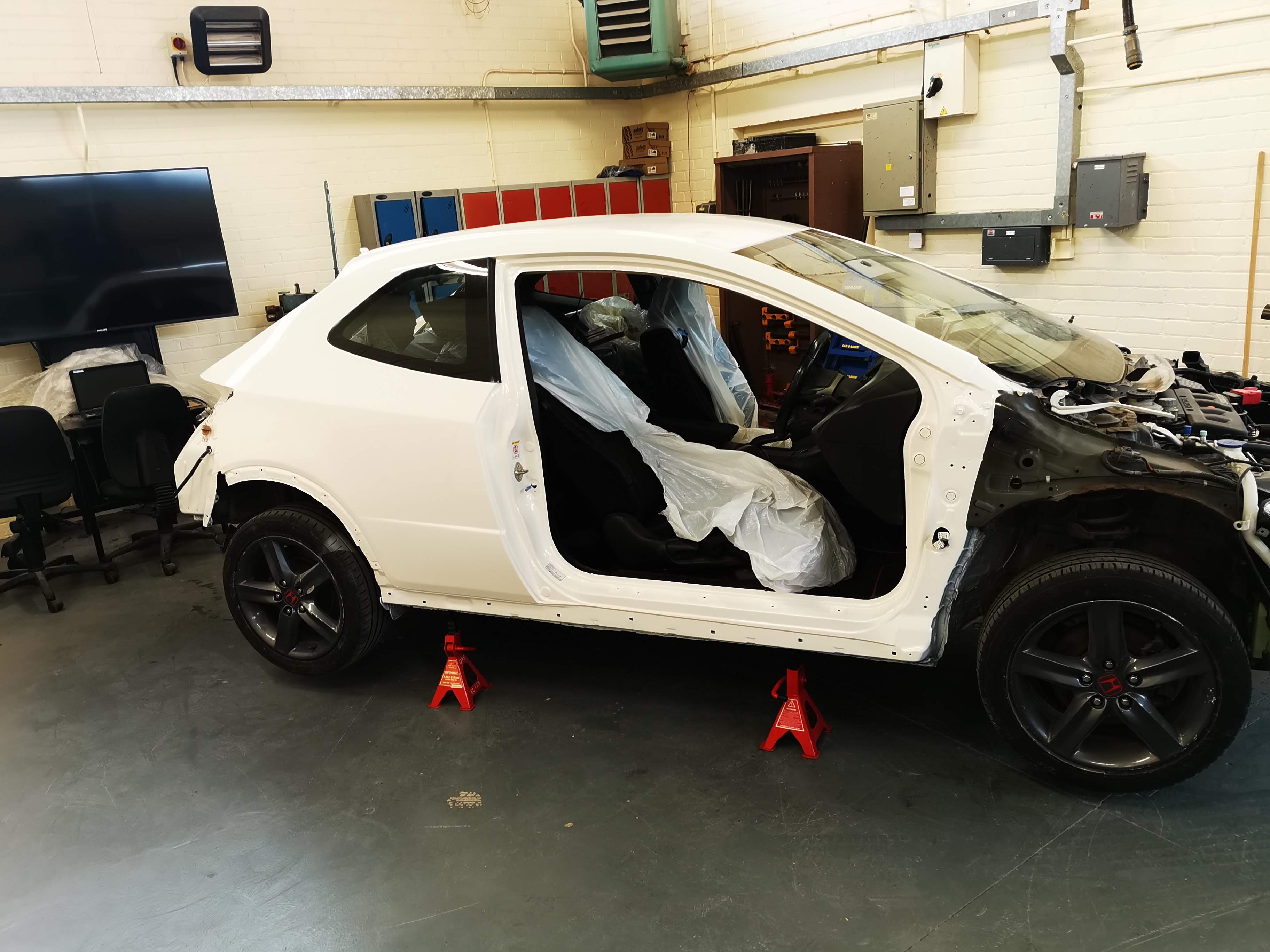 Panels to repair the Honda Civic were supplied by Fife-based U Pull It, providing students with parts to perfect their skills and finish the year with a project to remember.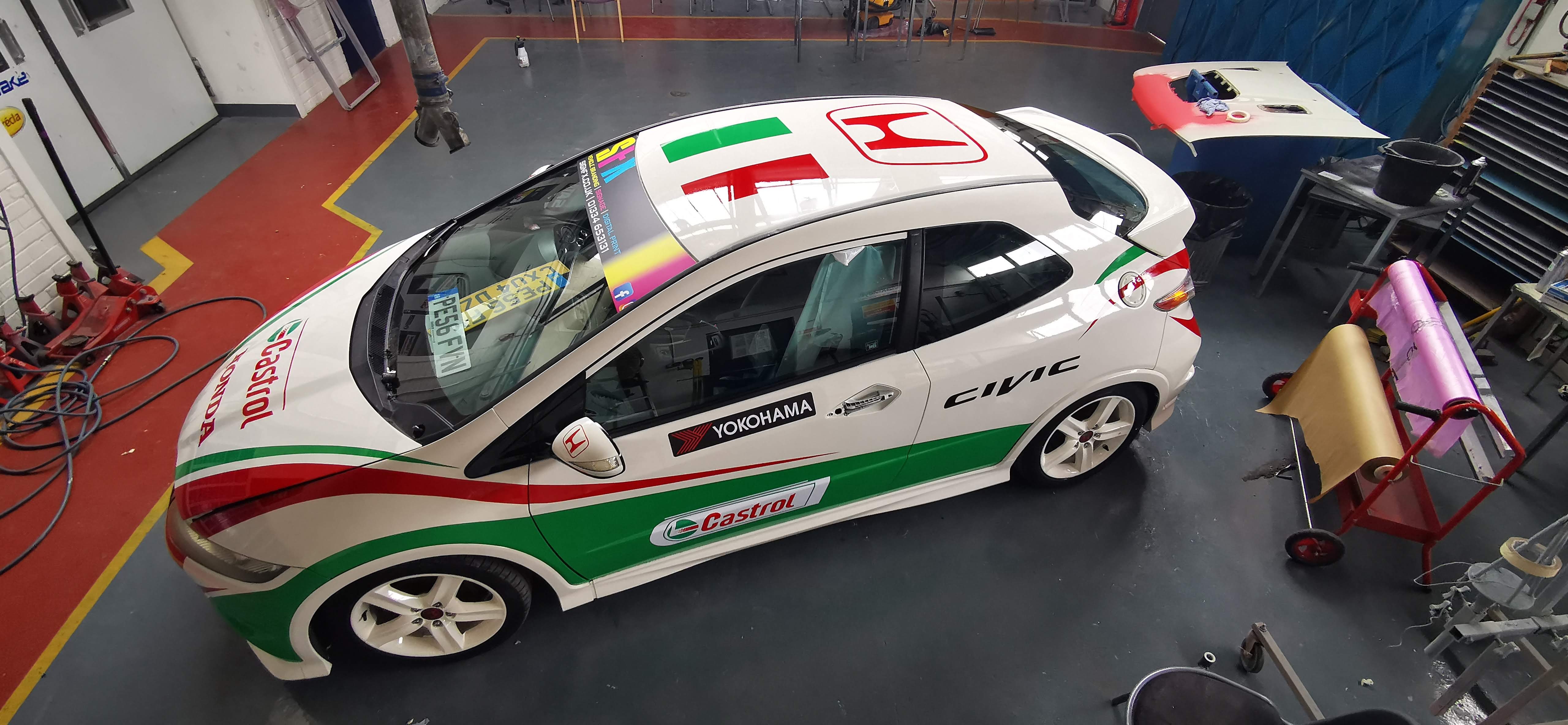 It was great working on this project. It was good working as a team on this project, it was great to be involved in something different together and it was interesting. Once we got the car back together, it was satisfying and just shows how much you can do and learn.
Body Repair student, Bader Maktabi
It has been brilliant to see our students complete the transformation of the Honda Civic. Projects like these are fantastic because they bring excitement and help our students to work as a team to reach a brilliant end goal. We're proud of each student involved for working so hard to make the car look fantastic. Our thanks also go to U Pull It for supplying us with parts, making the project happen.
Edinburgh College lecturer, Stefano La Greca