13 June 2023
Automotive repair and paint students showcase their skills with end-of-year livery reveal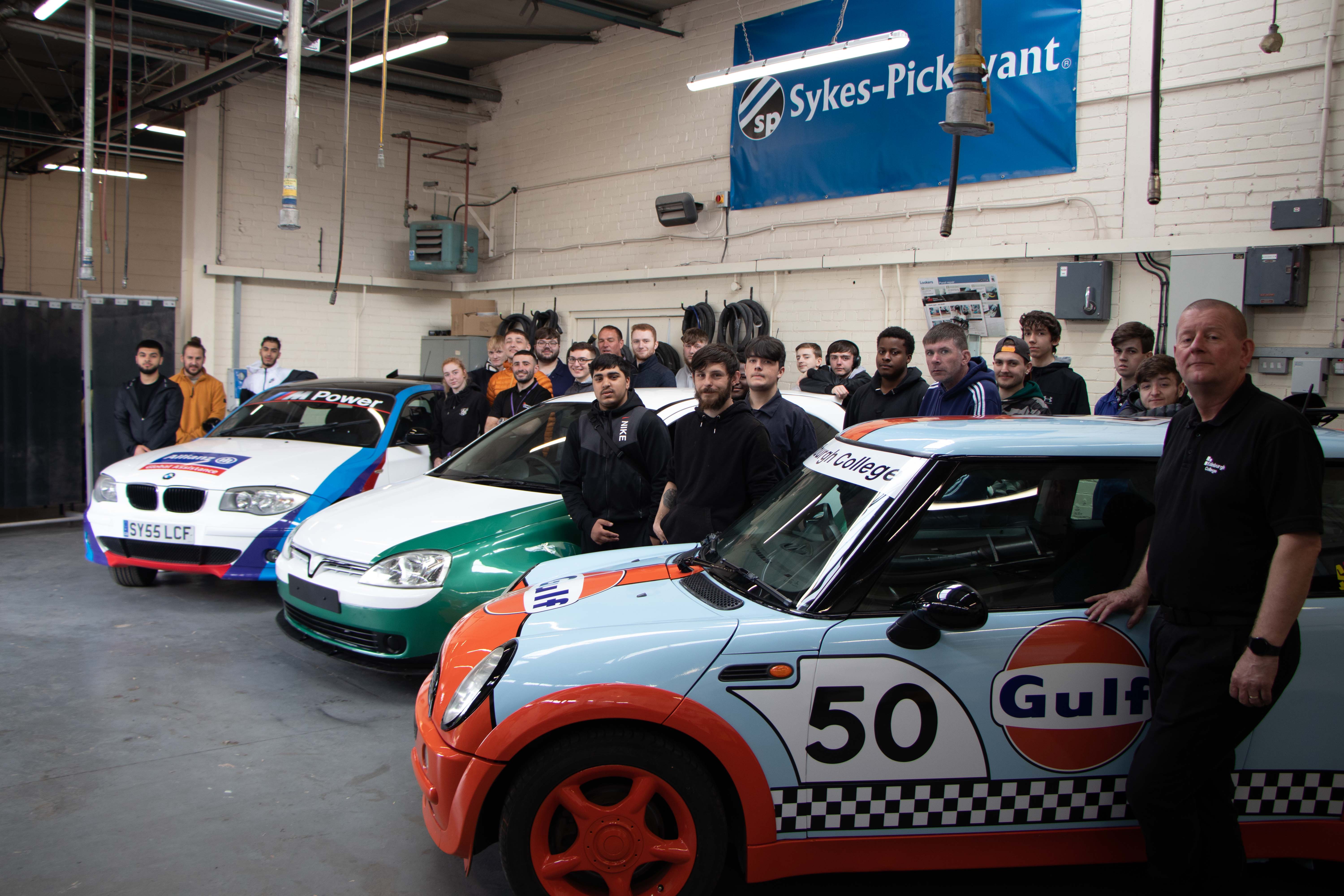 Edinburgh College Accident Repair Body and Paint Principles apprentices and students have ended the year on a high as they reveal three cars they have repaired and redesigned together.
The students, who study at the College's Sighthill Campus, have spent the year using their workshop skills and their creativity to restore three vehicles and redesigned them with new liveries.
The students have brought new life to a BMW 1 Series, a BMW mini and a Vauxhall Corsa.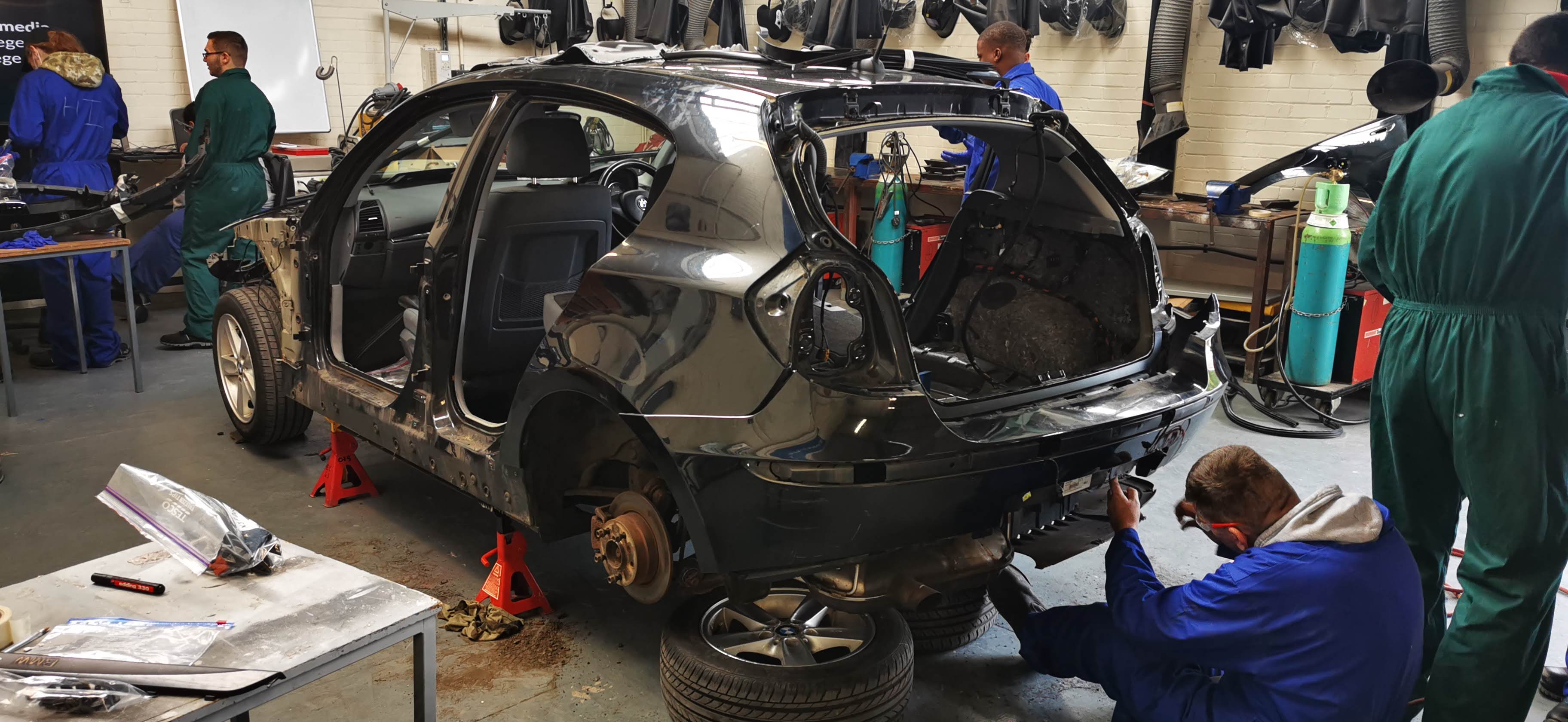 Both Body Repair and Paint students studying at IMI Level 5 played a huge part in cars' redesign, with work being carried out using industry recognised techniques to a very high standard. The students followed the correct OEM repair methods in the removal and refit of all the non-permanently fixed body panels, completing the works with a complete functionality check of the vehicle.
Paint students were initially given the car fully stripped down with the panels removed. Together they devised a plan on how to respray the cars and then completed them with a newly designed liveries which they created themselves.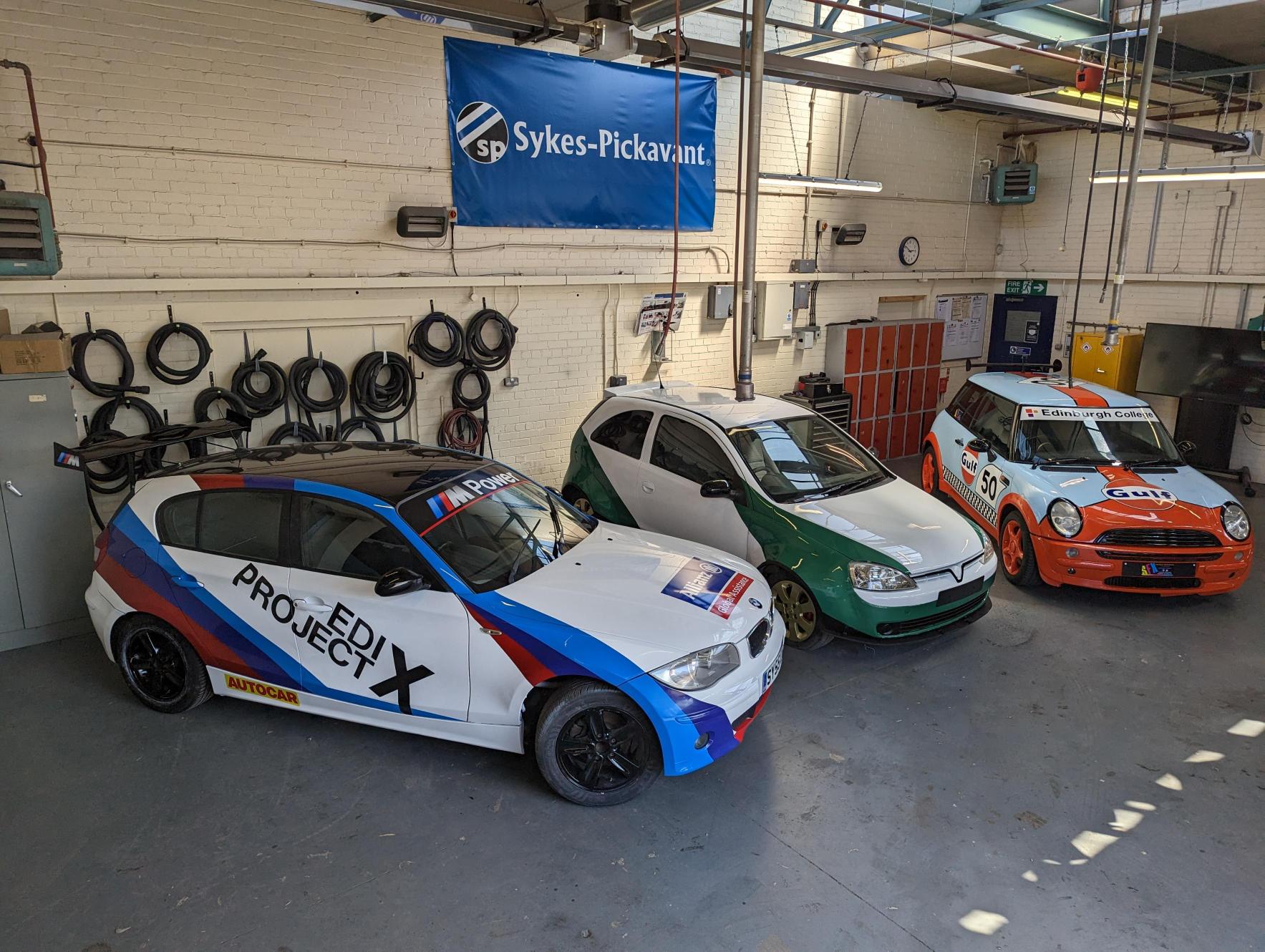 It's been another fantastic year working with students and apprentices, and seeing their skills and confidence grow. The fact we have three cars looking in brilliant shape with their repairs and new designs is testament to the hard work and skills put in by the students. Well done to them all. We'd also like to thank Sign FX in Cupar, Fife, for supplying the transfers for each and Kevin Hain of Dingbro their continued support over many years
Edinburgh College lecturer, Colin Walker