21 June 2023
Capital College students nail their performance at SkillBuild 2023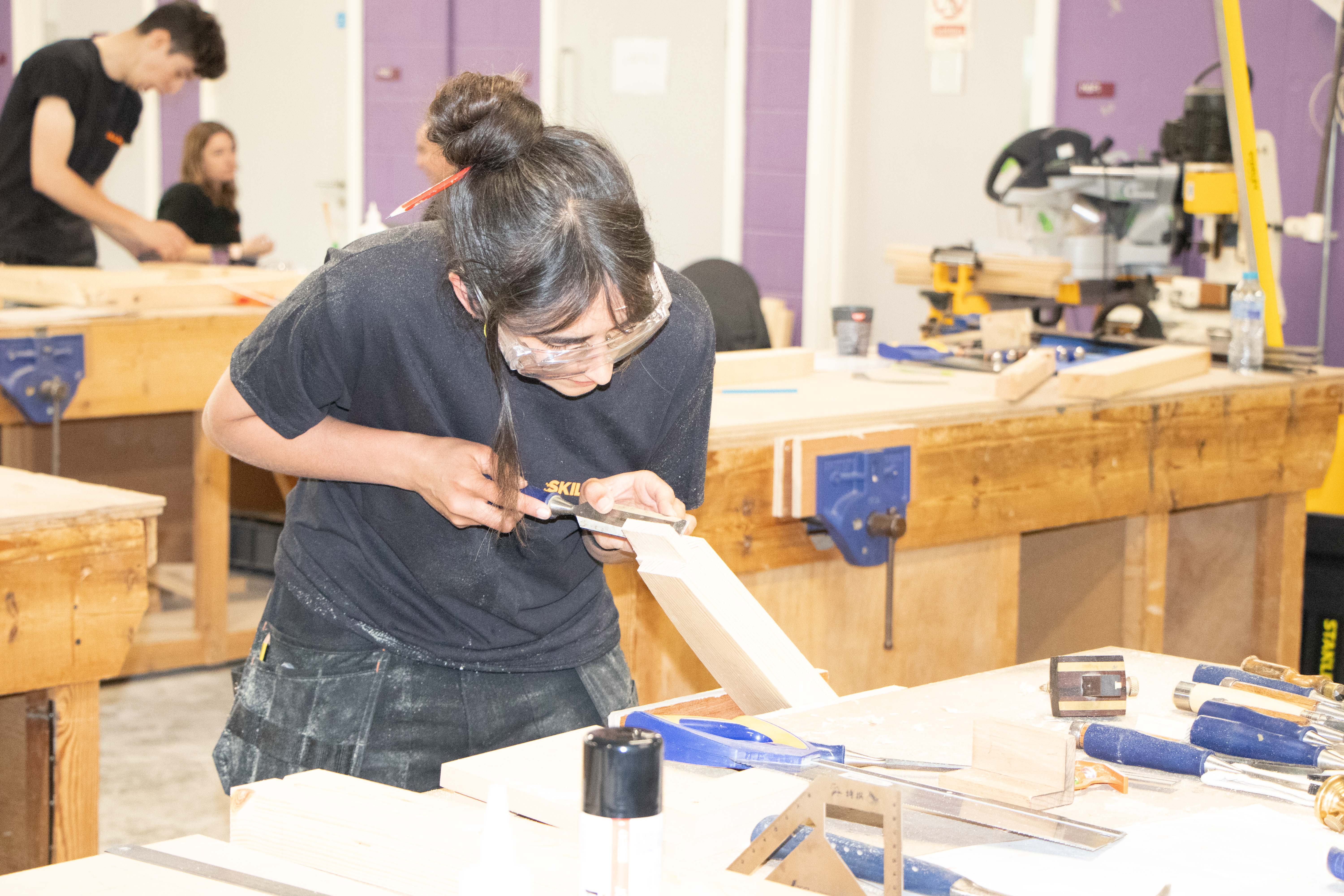 Construction students and apprentices at Edinburgh College have shown their skills measure up to the best in the country after excelling at the recent SkillBuild Scottish regional qualifier.
The students who learn with College lecturers and their employers secured three first places, three second places and three third places at the heats recently held at the College's Granton and Forthside campuses.
SkillBuild is delivered by the Construction Industry Training Board (CITB) and showcases some of the UK's brightest talent. During competitions, they are tested on their technical abilities, time management, problem solving and skills working under pressure.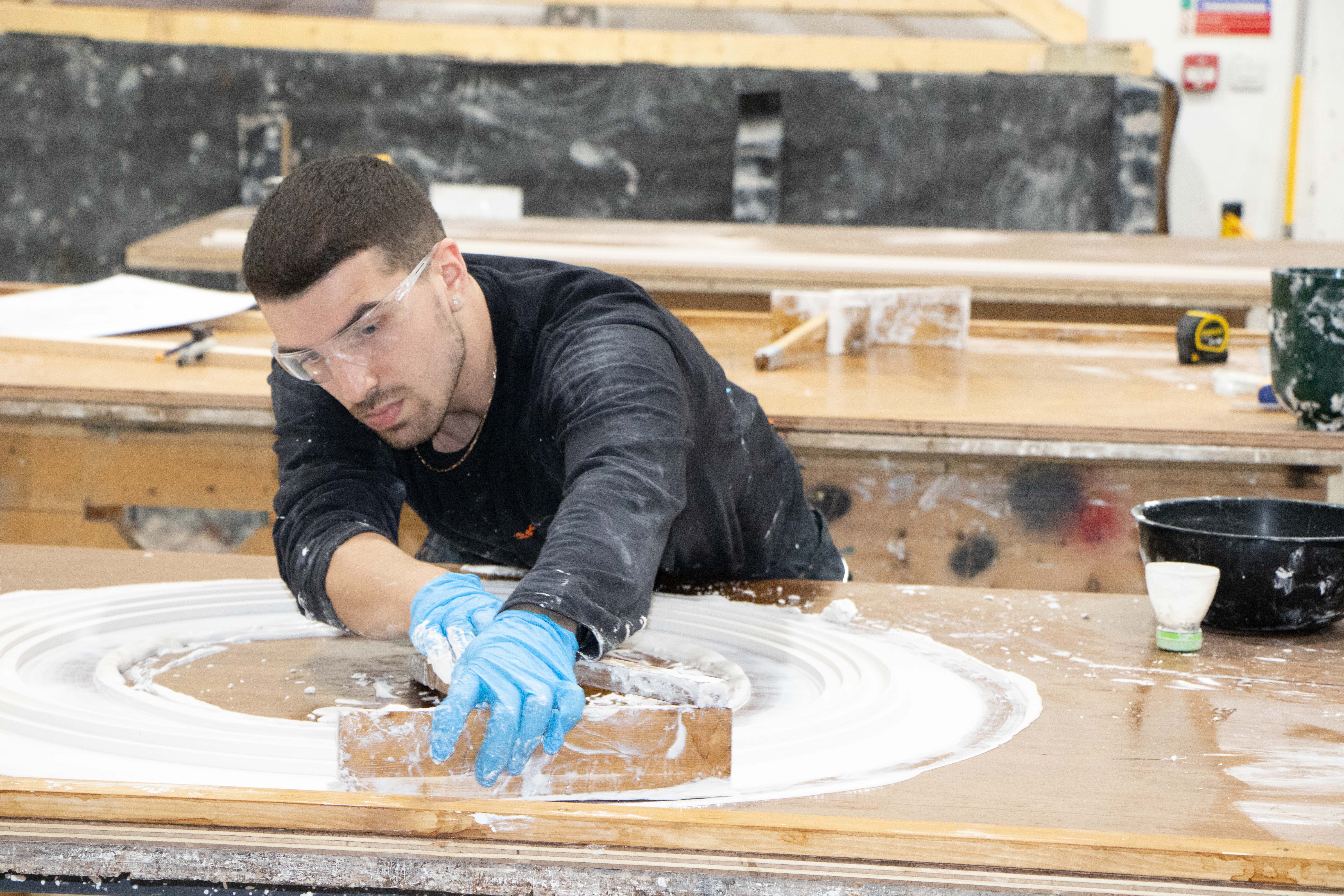 Edinburgh College hosted the Scottish heats of the following competitions: Bricklaying; Carpentry; Joinery; Painting and Decorating; Plastering; Roof Slating and Tiling; Stonemasonry; and Wall and Floor Tiling.
Winners and those placed at the Scottish heats must now wait to hear if they have progressed to the national finals upon completion of a nation-wide scoring system across the various regional heats which took place throughout the UK. The national SkillBuild finals will take place in November this year.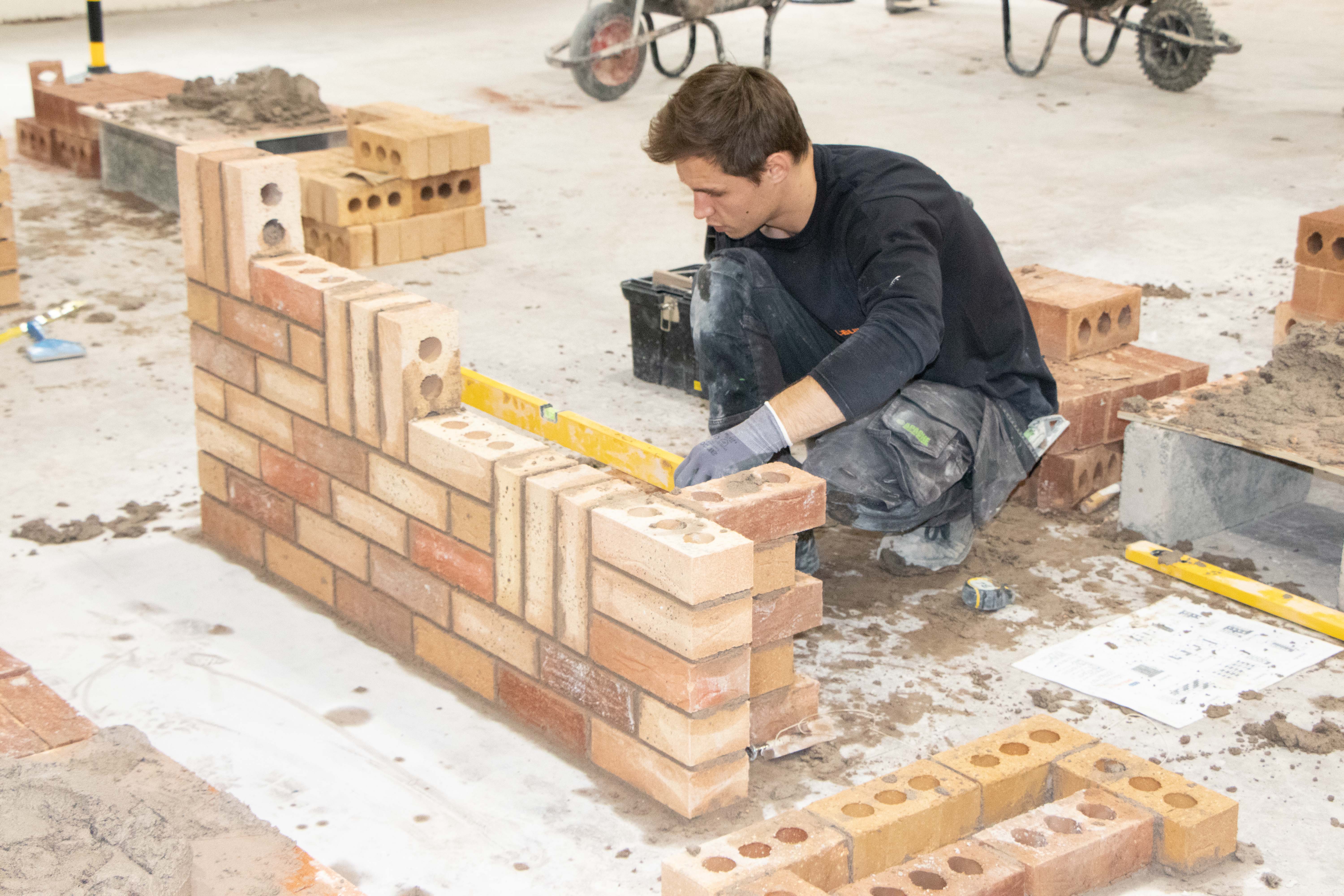 It was fantastic to win the Painting heat for Scotland. It was quite a nerve-wracking experience with the time pressure and having to use different colours and to allow for drying times – but overall it was a great experience to compete in SkillBuild. I'm hopeful that I will secure a place in the national finals and if I do, I'll look forward to it and give it my best.
Sean Mitchell, who placed first in the Painting competition and was a winner at the College's annual Prize Giving ceremony
We're so pleased and proud of all our participating students and apprentices. They have represented the College tremendously well and they have shown a very high standard of skill and training in their work. We now hope that those who won or were placed in their heats will have done enough to head to Milton Keynes for the national final in November.
Scott Warden, Assistant Principal: Construction and Engineering
Edinburgh College SkillBuild results
Malcolm Shoulder - 2nd place
Dean Carmichael - 3rd place
Sean Mitchell - 1st place
Hamish Morgan – 1st place
Luke Cosgrove – 2nd place
Lewis Blacklock – 3rd place