16 May 2023
Capital College students pick up medals at major national hair and beauty contest
Students from Edinburgh College's Hairdressing, Barbering and Beauty department have styled their way to national glory, having recently won medals at the Association of Hairdressers and Therapists (AHT) Finals in Blackpool.
Katarzyna (Kasia) Wasiewicz-Widok and Dilan Oner picked up one gold and two bronze medals between them, as well as a certification in what is a fantastic performance at the showpiece finals event.
Kasia, who studies Hairdressing, won a gold medal for her performance in the Feminine Fashion Blow-Dry category, and a bronze medal in the Feminine Cut and Blow Dry contest.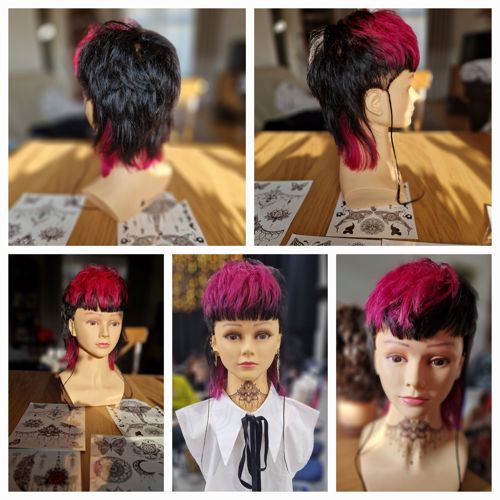 Meanwhile, Dilan, who has studied at the College since 2019 – working her way through from Schools College Partnership level to SVQ 3 Hairdressing – won a bronze medal in the Fantasy category and a certificate in the Period Make-Up competition.
Kasia and Dilan travelled to Blackpool with seven fellow students and their lecturers having already competed in the Scottish heat of the AHT competition earlier in the year at (West Lothian College). The Scottish heat was a huge success for Edinburgh College, with students from across various courses collecting the following medals.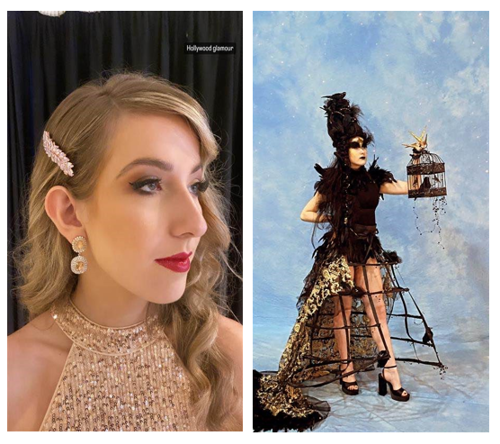 Feminine Cut and Blow Dry
Katarzyna Wasiewicz-Widok – SILVER
Feminine Fashion Blow Dry
Stacey Knox - GOLD
Urszula Kuczewska – SILVER
Katarzyna Wasiewicz-Widok – BRONZE
Stacey Knox – SILVER
Katarzyna Wasiewicz-Widok – SILVER
Alessandra (Lucy) Harper - BRONZE
Congratulations to Kasia and Dilan on their national AHT medals – what a fantastic achievement, our entire team is very proud of them. The AHT is a brilliant competition as it helps our students to hone their skills as well as giving them a unique platform to express their creativity and boost their confidence. Well done to all of our students who took part and won medals at the Scottish and National heats.
Frances Bain, Head of School: Hairdressing, Barbering and Beauty