22 September 2023
Capital College students star in Alvin Ailey festival show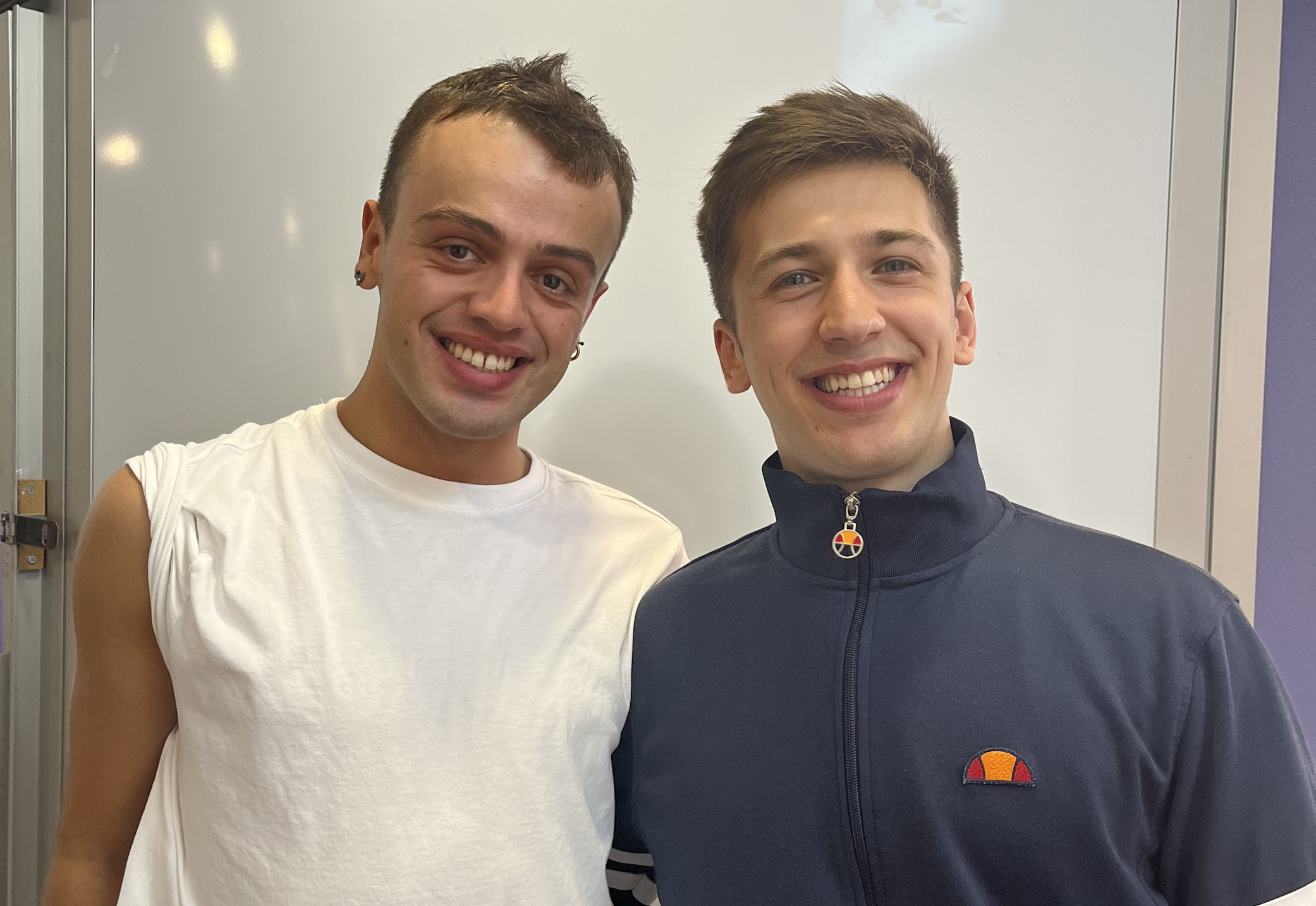 Two Edinburgh College Dance students dazzled audiences at this year's Edinburgh International Festival as they starred in a performance staged by the Alvin Ailey American Dance Theater.
Darnell Alexander and Gregor Campbell who study HND Dance at the College's Performing Arts Studio Scotland (PASS) were selected by the world-renowned theatre group to perform at the Edinburgh Festival Theatre in August.
The Alvin Ailey American Dance Theater is a modern dance company based in New York City. It was founded in 1958 by choreographer and dancer Alvin Ailey. It currently comprises 32 dancers, led by artistic director Robert Battle and associate artistic director Matthew Rushing.
Darnell and Gregor were two of more than 20 Scottish dancers to perform in one of the theater's most celebrated works – Memoria. This piece was created by Alvin Ailey himself and is one of his most personal works, created as a tribute to his dear friend and colleague, Joyce Trisler.
Speaking ahead of their final auditions, Darnell and Gregor shared some thoughts on their experience.
It's been great. We've been given everything that we need to support us in this process, from the teaching, from Ronnie (instructor) to accommodation and buses provided for us. So, we can really just focus on the work. And because of that, it's been really great. Just being in the room with Ronnie, she's so generous with their information and just doing class every day you learn so much about yourself and these little tweaks that she gives you from decades of dance help you in a way that six months of a course might help you, and so you can stay behind any moment and she'll give you what you need. And it's a fun working environment to kind of experiment and to make mistakes and to find that kind of push yourself and then find where you don't have that ability and then work on that. It's really good.
Gregor Campbell
I think it's been an amazing experience because we're all together, in a room with hungry dancers who want to be here. What they've gave such as accommodation, everything like that. It has really helped us to be get the full experience of being what company dancers is like. Ronnie was just she's so open to give anything that you need to know or anything that you want to know. And at the beginning, she said, 'be like sponges. And I feel like all of us as dancers in that room were like sponges, taking in every piece information that we can get because it's so beneficial to get it.
Darnell Alexander