10 February 2023
Caroline shares College's language provision model at new report launch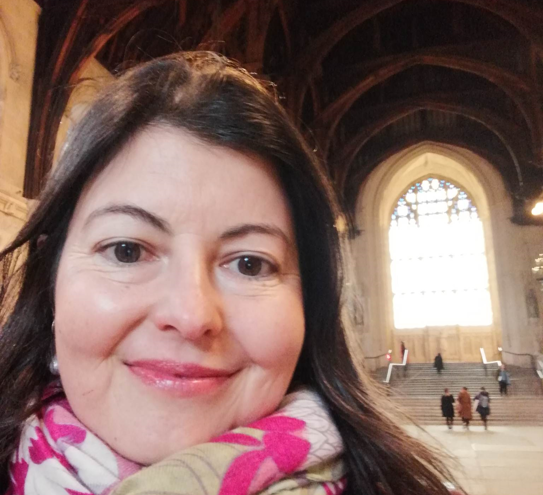 Edinburgh College Curriculum Team Manager for Modern Languages Caroline Cordier was invited to speak at the launch of a new report which examines the extent of the provision and uptake of languages in UK further education.  
The British Academy-funded report by Queen's University Belfast - Languages Provision in UK Further Education - was launched this week at a meeting at the House of Lords organised by two All-Party Parliamentary Groups on Modern Languages and on Further Education and Lifelong Learning. The report identifies the need for reform and a more unified approach across all the sectors: secondary, further and higher education.  
Caroline joined representatives from the British Academy, Queen's University Belfast and the Association of Colleges as a speaker at the event. Having been part of the Advisory Panel for the Languages in Education study, she was asked to give her reaction to the report and share the College's delivery models as an example of best practice. 
On her experience of speaking at the launch Caroline said:
The voices of language teachers and learners in further education have rarely been heard, so this was a fantastic opportunity to share the great work of our team at the College in making language learning more accessible to a more diverse community of learners, including adult-returners or pupils across Scotland, including in rural areas.  
In my talk, I discussed how we have had to be responsive to changing demand, by adapting our offer and delivery models at the College. As part of this, we successfully extended our online delivery model to our Schools College Partnership provision, enabling over 110 school pupils from more than 50 schools across Scotland to study languages online. As well as that, we are the only College in Scotland which offers SWAP Access to Languages courses, providing opportunities for those who have been out of education for more than three years to get access to a wide range of university degrees – all our work is critical to bridge the gap between secondary education and higher education. 
In the last few years, we have also developed our British Sign Language provision as part of our offer too, and we recruited over 100 BSL students this year, which is fantastic. I gave examples of just a handful of the many students who have benefitted from studying languages with us and the positive impact this has had on their lives. I felt privileged to be invited along to speak at the report launch and to fly the flag for language teaching in FE, especially in a place as unique as the Westminster Parliament.
Edinburgh College Curriculum Team Manager for Modern Languages Caroline Cordier