21 April 2023
Carrie 'delighted' to be offered internship upon completion of her course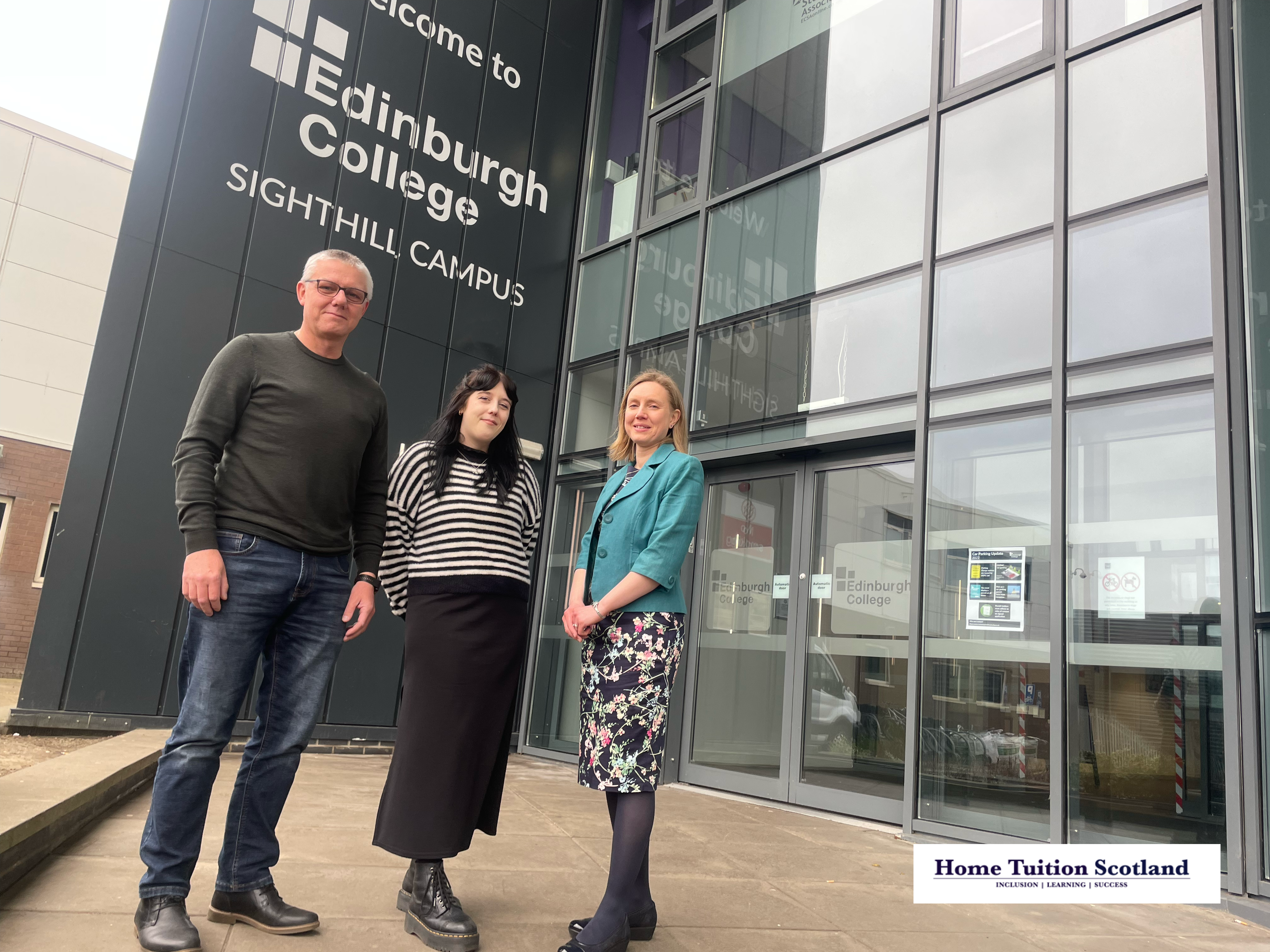 An Edinburgh College student is 'delighted' after being offered an internship with one of Scotland's top tuition services, who support independent learning for FE/HE students across the country.
HND Human Resource Management student Carrie Malloy has secured an internship with Home
Tuition Scotland which will begin this Summer upon completion of her course.
Home Tuition Scotland recruit specialist tutors and support workers, which is where Carrie
will be gaining invaluable experience by undertaking a paid and structured HR Internship with them starting in June.
Carrie, who started her course during lockdown in 2021 and will graduate this September, was selected by Home Tuition Scotland after going through their application and interview process to take part in this summer's internship programme.
Carrie said: "I am delighted to have been offered this opportunity through the College. The application and interview process was in-depth but straightforward and has given me valuable experience in applying for future jobs.
"There are many benefits of the internship including receiving guidance from a dedicated mentor, gaining first-hand experience in key aspects of my future career, and a getting paid salary with reasonable hours offered. I look forward to completing it."
Home Tuition Scotland's mission is to support independent learning for FE/HE students through the provision of dedicated, expert tutors and support workers.
Caroline Leburn, who is the General Manager at Home Tuition Scotland said: "We're very excited to be running the internship this year and for Carrie to join our team. We're confident this will be a great opportunity for her to learn more about her chosen field of work whilst also sharing her own knowledge to develop our processes".
Edinburgh College Enterprise and Commerce lecturer Adam Conway said: "We'd like to congratulate Carrie on gaining this internship and know that she will be a great success. This shows also how students who attend College are gaining the knowledge and skills required by industry and that there are many different opportunities for positive destinations once they complete their course."