27 October 2023
#CEW23 – Kerry proud of her achievements at College as she encourages others to open up about whether they are Care Experienced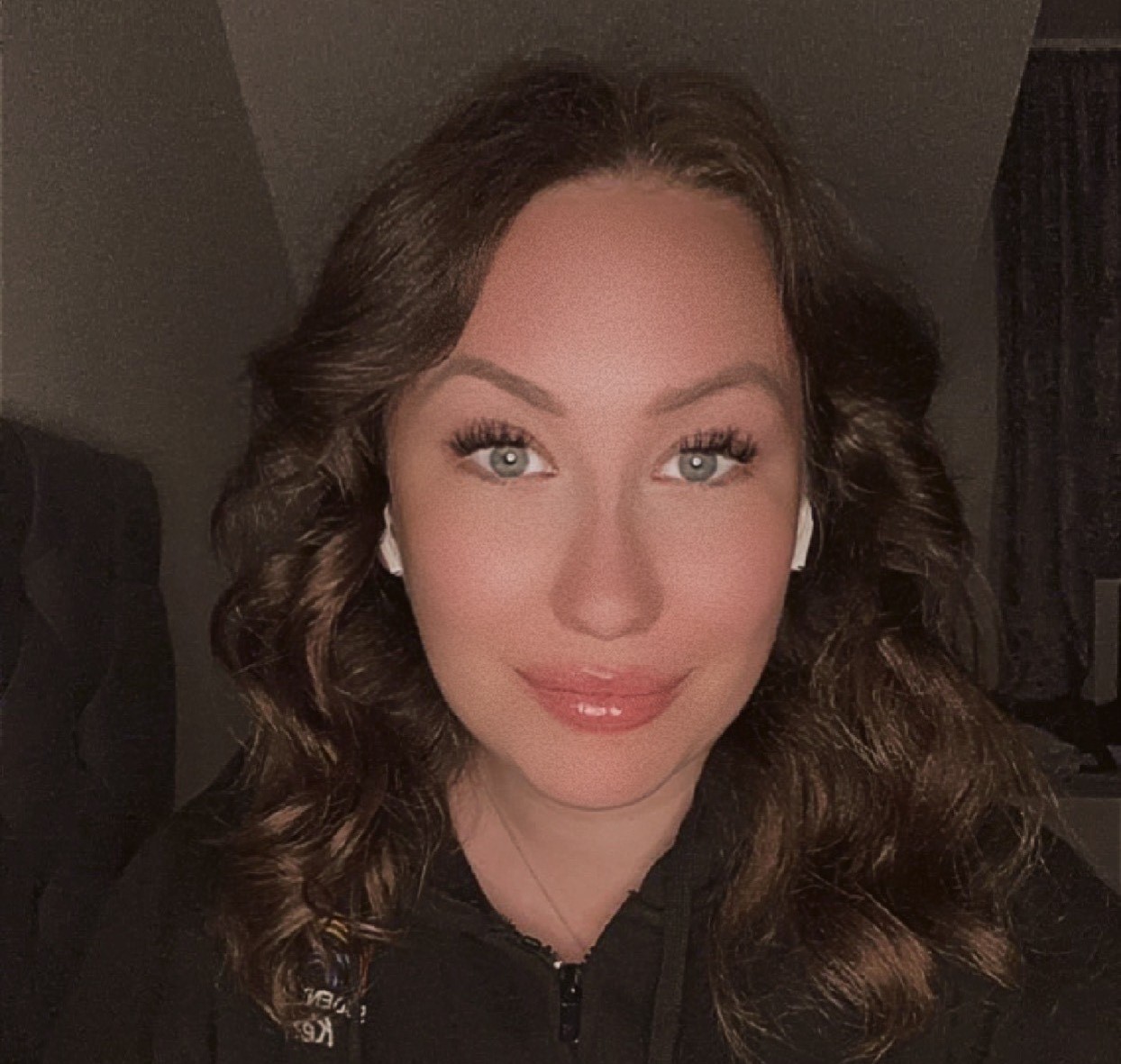 It's Care Experienced Week! That means that we get to shout about our Care Experienced students and celebrate their achievements and all that they contribute to our College Community.
Meet Kerry Dinnie. Kerry is Care Experienced. Kerry first attended Edinburgh College nearly ten years ago. After trying her hand at Sport and Fitness, and Beauty Therapy, Kerry fell in love with Nursing, and went onto complete the SWAP Access to Nursing course in 2023.
We caught up with Kerry, who now studies Adult Nursing at Edinburgh Napier University, to find out more about her College experience, the support she received during her studies, and her plans for the future:
Kerry said: "I first came to Edinburgh College nearly ten years ago to study Exercise and Fitness and also spent time on a Beauty Therapy course. I had a break from studying, before coming back to College in 2022 to study the SWAP Access to Nursing course.
During her studies, Kerry received support from the College's Care Experienced team who provided advice and guidance, and were always on hand whenever she needed them.
Kerry said: "Coming from a care experienced background I didn't really have that parental figure in my life to turn to, so when I came to College, Catherine in the Care Experienced team was a huge support. She was always willing to hear from me and provided support throughout my time at College.
"If ever I was going through a challenging period if my life, I could turn to Catherine and knew that there was someone that cared about me. Whether it was helping support me during a stressful exam period, or providing advice on things happening in my personal life, I knew I could count on her.
"The lecturing staff at College were also amazing, even when I had come back to study nursing, I met some of my old lecturers from the sport and fitness department who asked me how I was doing and how my daughter was. It felt really good to know that they had remembered me and were still rooting for me even though I had gone on to follow a different path."
Kerry says that there can sometimes be a stigma around being Care Experienced, with some of her classmates, who she knew were Care Experienced, deciding not to disclose it when they got to College, due to being unsure what their classmates would think.
She explains: "Sometimes there can be a misunderstanding about what being Care Experienced means and I know some people at College who didn't disclose they were Care Experienced as they didn't want people to find out or to put a label on them. 
"Everyone has the freedom to choose if they want to disclose, but I try to be that voice to encourage others that there's no stigma around being Care Experienced and if you do disclose it, it's completely confidential and none of your classmates will find out. In fact, disclosing that you're Care Experienced is a positive thing and enables you to get further support whenever you're in need."
While reflecting on her journey so far, Kerry also has her eyes set on what she wants to do after she graduates from university, and has big plans for her future.
Kerry said: "I'm so proud myself for how far I've come and I know that I'm a very resilient person. From not knowing what I wanted to do and trying so many different things, to finding something I love all those years later, when it could have been easy to give up, and to now being the first person in my family to go to university – it's a dream come true.
"After completing university and gaining my degree, I would like to have a career working in major trauma at Edinburgh Royal Infirmary. I would also eventually like to travel and work in America. I've visited a couple of times recently, and have plans to go over again next year, so I would really love to move over one day with my daughter to experience something new."
Edinburgh College Corporate Parent Lead Catherine McCormack said: "It has been a pleasure to work with Kerry over the past few years, she has shown real strength, determination and resilience to get to Edinburgh Napier University and study Nursing. As Kerry mentioned, it hasn't always been easy but she has never given up and I am so proud of what she has achieved here at Edinburgh College and I have no doubt she will continue to achieve great things at university. I wish her all the best for a bright future ahead."