22 March 2023
Childhood Practice students discuss the future of early years education with childhood campaigners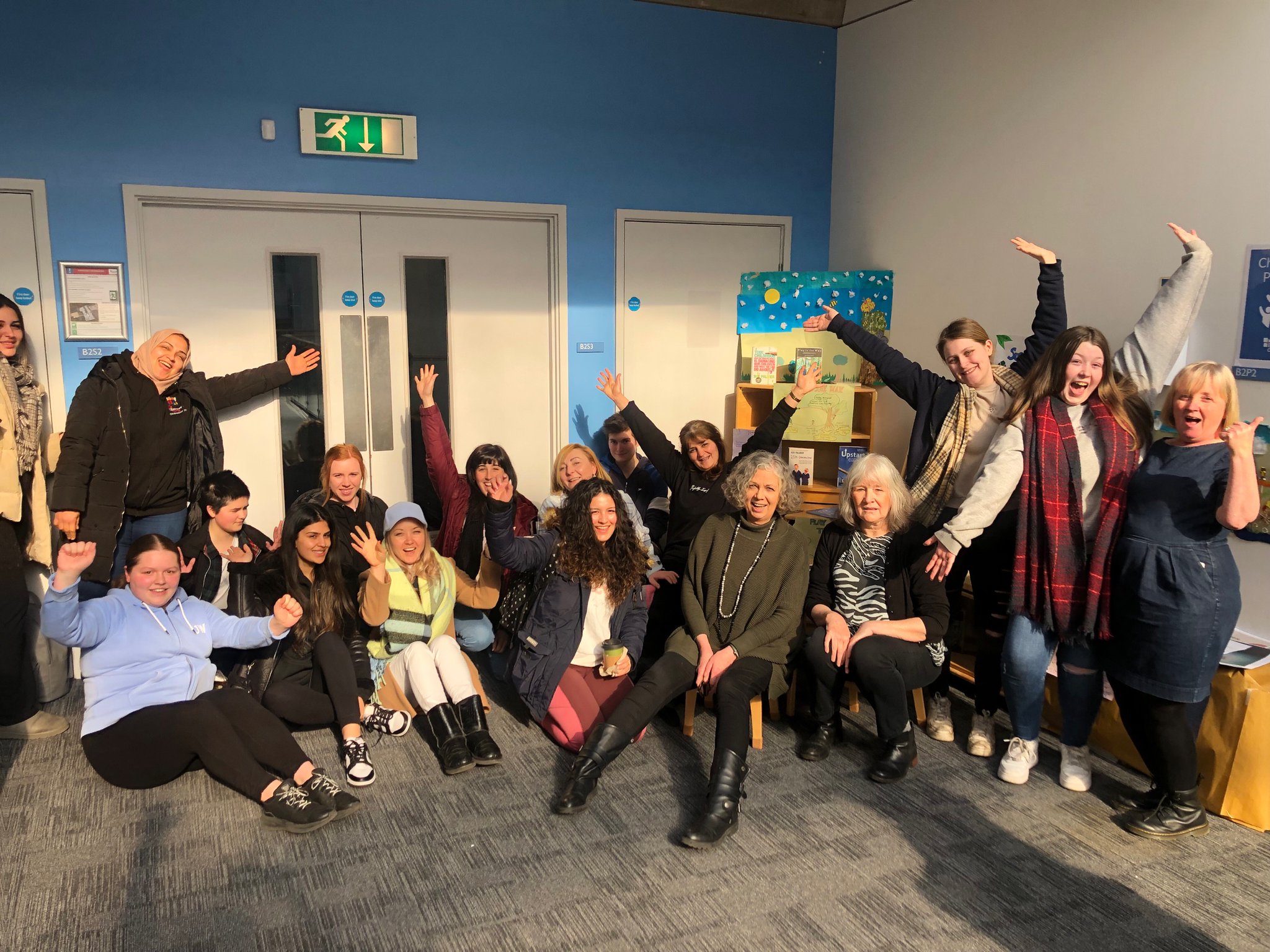 On Wednesday 8 March, a group of NC Childhood Practice students were visited by teaching experts and childhood campaigners, Sue Palmer and Kate Johnston, for a morning of talks and discussion about the future of early years education in Scotland.
With Kate Johnston being the main figure behind the Upstart campaign, much of the morning's discussion at the College's Granton Campus centred on this movement.
Launched nationally in May 2016, the Upstart campaign aims to establish a play-based 'kindergarten stage' for Scottish children between the ages of three and seven, pushing the start of formal education to age seven, so that Scots' children can gain the proven benefits of learning free from the pressure of formal schooling and educational target-setting.
NC Childhood Practice student Rhianna Turner, said: "Sue explained what the benefits of the 'kindergarten stage' are which link well to what we are learning throughout our course. I learnt that the 'kindergarten stage' further allows children to be physically active and not stuck indoors at a desk, it helps children build upon their emotional resilience and helps them learn how to self-regulate.
"In our course we learn that it is important to encourage and help children further develop in all aspects of development through child-led and enabling play. The 'kindergarten stage' allows children to do that and more. It was a pleasure to meet both Sue and Kate and I loved learning about how we can help children reach their full potential."
As part of this, author and campaigner, Sue Palmer, also discussed her book Play is the Way, which uses a collection of edited chapters written by leading practitioners, policymakers and academics to explain how a play-based approach to early years education will not only enhance educational performance, but also improve children's health and wellbeing.
As Sue's book is one of the students' core texts for their Childhood Practice course, the group also got the opportunity to get their books signed by the author at the event.
Kirsten Harold, Childhood Practice lecturer, said: "Our students were able to see the importance of play at kindergarten stage in Scotland and link their placement experience to the presentation and share these with Sue.
"There were lively discussions and debates surrounding this which saw the students really engaging and sharing their views. The impact of this experience has enabled students to see the influence that they can make for our children in the future as professionals in Childhood Practice."
Duncan Munro, Curriculum Team Manager for Childhood Practice, said: "The students had a Play is the Way book club so it was lovely for them to meet Sue and get to speak to her about the 'kindergarten stage'.
"This was particularly important because it allowed them to engage with experts in the field, and to also be exposed to the kind of event we would encourage them to take part in once in the industry, which will hopefully encourage them to think about their continuous development after College."