30 August 2021
College renews partnership with Hey Girls for new academic year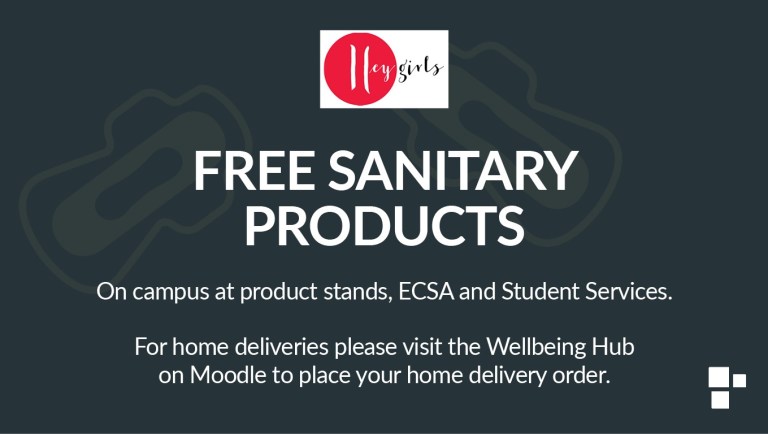 Edinburgh College has renewed a partnership with social enterprise Hey Girls for the second year running to ensure that all students will continue to have access to sanitary products for session 2021/22.
This partnership means that students across the College, whatever their circumstances, will be able to access sanitary products throughout the year that can be delivered right to their door at no cost to them.
To request a delivery of Hey Girls sanitary products directly to your door, please complete the Sanitary Product Order Form 2021/2022 which can be found here. To read the privacy statement for the sanitary products please click here.
Sanitary products are also available on all campuses. If you would like to pick up products at a campus, please visit Student Services or Edinburgh College Students' Association (ECSA) and someone will be able to help
The College initially entered a partnership with Hey Girls at the start of the coronavirus pandemic in 2020 to ensure students were still able to receive sanitary products for free despite not being able to come into the College to collect them.
Such was the success of the scheme, the partnership was then renewed at the start of the academic year 2021/22, which saw the initiative continue to grow, with more products being added to the range of items available to students.
Hey Girls is a Social Enterprise on a mission to end Period Poverty in the UK. Every month people across the country are still facing the difficult reality of not being able to afford period products. Hey Girls work with hundreds of local charities and community groups, schools, colleges and universities across the country to make sure no-one has to go without.
There is a variety of products that can be ordered from Hey Girls: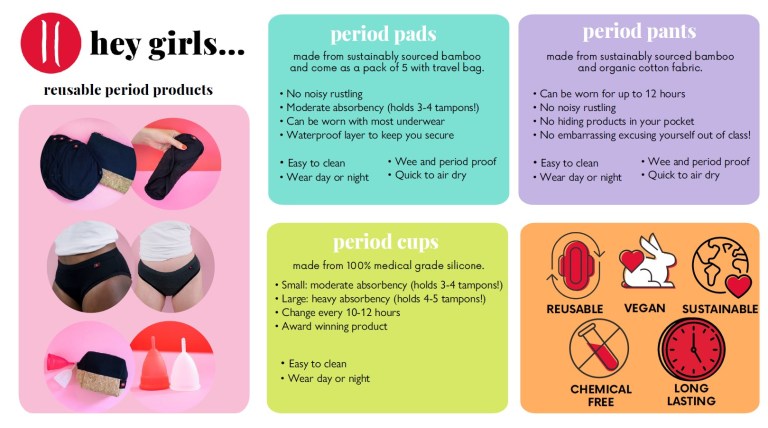 Safeguarding team leader Kara Tait said: "We are pleased to renew this exciting partnership with Hey Girls for the new academic year. Being partnered with Hey Girls means that students across the College will have access to a range of sanitary products that are free and easily accessible.
"Over the course of the last academic year, a number of students made use of the service and it was great to see many of them coming back to order more products. This year we really want to expand this service even further and would encourage students to get in touch with us to make use of the free offering."