30 March 2023
College students snap up medals at return of national culinary event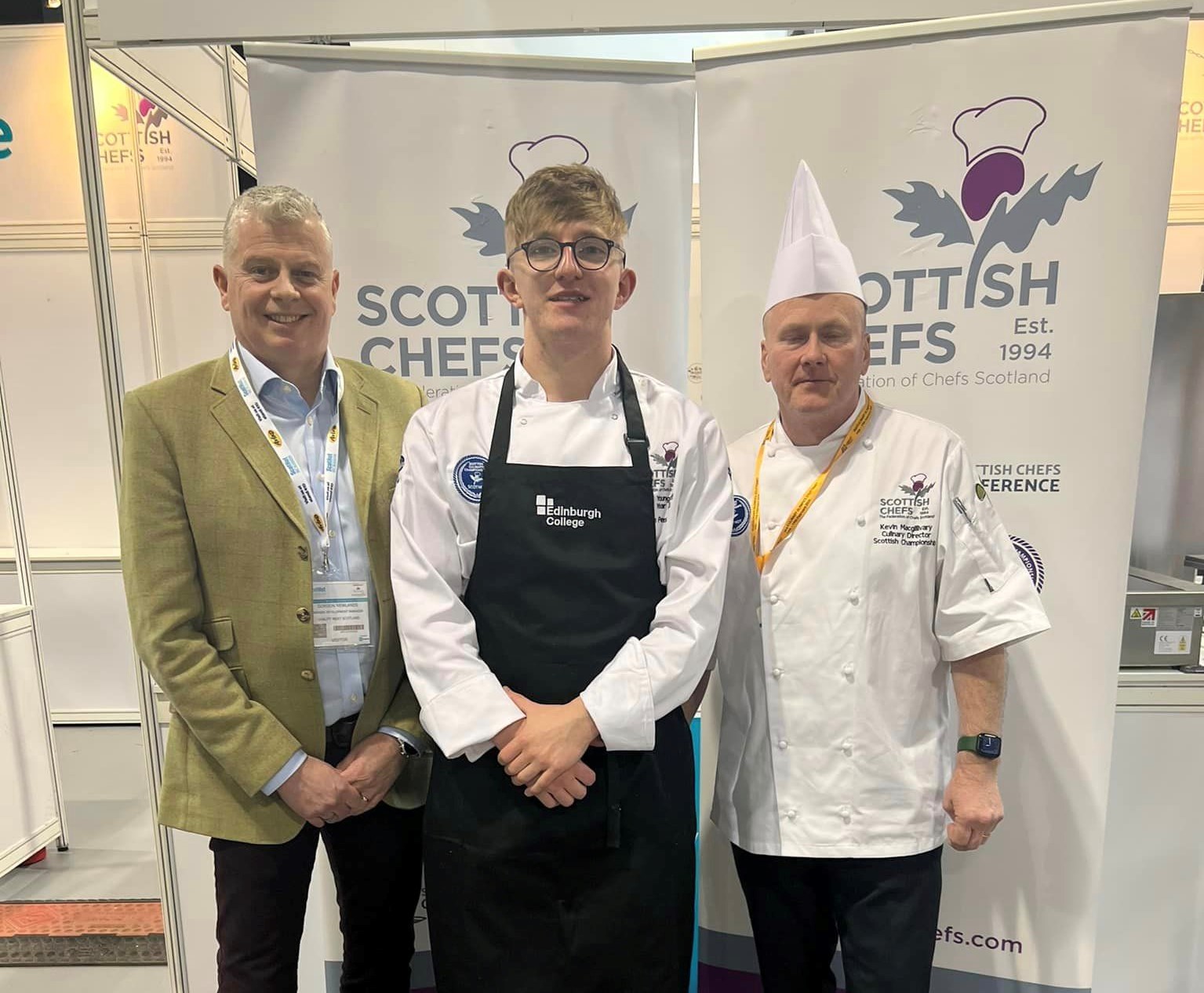 A team of Edinburgh College students snapped up an impressive haul of medals at the return of a national culinary event in Glasgow earlier this month.
A group of 20 Professional Cookery students took part in this year's ScotHot competition at the Scottish Event Campus (SEC) - testing their skills in timed conditions against peers and industry-based chefs from across the country.
The students picked up four silver medals and thirteen bronze medals across the Chicken for Sauté, Works in Chocolates, Fish Preparation, Afternoon Tea, Celebration Cake, and Junior Novelty Cake challenges.
In addition, College students won five Merit awards and two Participation awards to round off a fantastic performance.
This is the first time ScotHot, which usually takes place every two years, has taken place in nearly four years with the competition cancelled in 2021 due to the pandemic.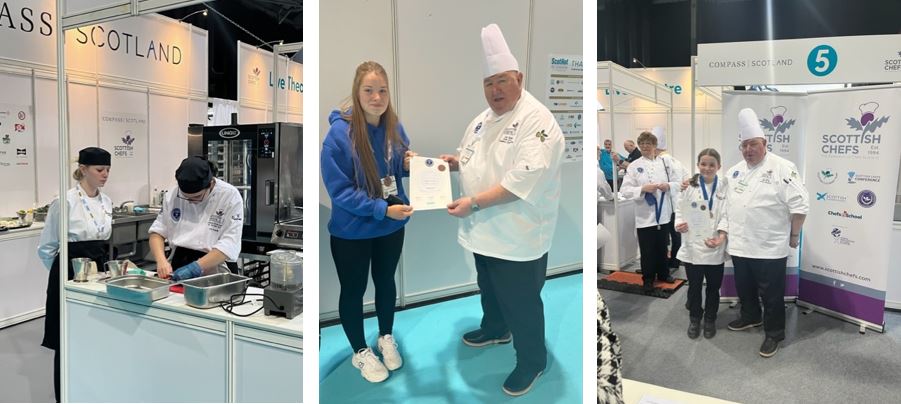 Professional Cookery curriculum team manager Stephanie Tanner said: "We're delighted with our students who competed in this year's ScotHot competition. It has been an amazing experience for them and to come away with so many medals is the icing on the cake – they have done Edinburgh College proud.
"ScotHot provides the perfect environment for our students to put the skills and experience they have learned as part of their course to the test which helps to build their confidence and set them up for a successful career in the industry."
Full results here:
Fish Preparation 
Sally Greenshields - Bronze Medal
Ellie Doherty - Bronze Medal
Jack Garden - Bronze Medal
Oliwia Fechner - Bronze Medal
Kai Walker - Certificate of Merit
Ryan Burnett - Certificate of Participation
Chicken for Sauté 
James Currie - Silver Medal
Jack Garden - Silver Medal
Oliwia Fechner - Silver Medal
Kai Walker - Bronze Medal
Ellie Doherty - Bronze Medal
Robert Kubasik - Bronze Medal
Afternoon Tea 
Jae Hun Park - Bronze Medal
Renata Viachievatie - Bronze Medal
Christina Hindle – Bronze Medal
Celebration Cake 
Laura Wilson - Bronze Medal 
Young Chef of the Year 
Sophia Arguello - Certificate of Merit
Simon Perkins - Certificate of Participation
Works in Chocolates  
Jennifer White - Silver Medal
Maria Isabel Ruiz Gamez – Bronze Medal
Renata Viachievatie - Certificate of Merit 
Kassimali Mohammed - Certificate of Merit 
Junior Novelty Cake
Emma Hastings - Bronze Medal
Ptit Fours 
Ugaitz Errazkin Markinez - Certificate of Merit