17 November 2022
College welcomes University of the Arts London for Teach Inspire Create Event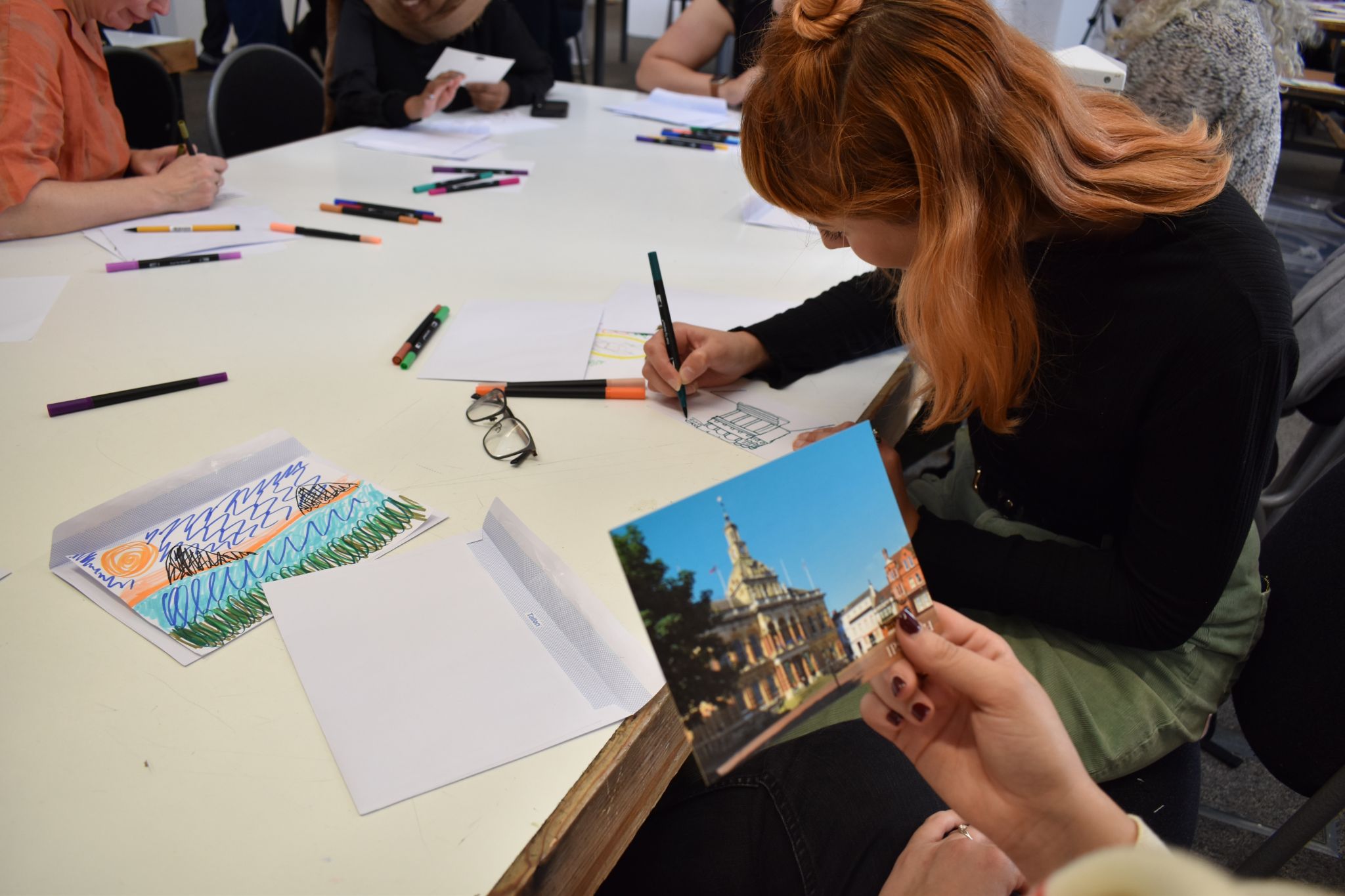 Edinburgh College was delighted to welcome the University of the Arts London (UAL) Awarding Body and colleagues from across the college and university sectors for an event hosted at its Granton Campus recently. 
Representatives from the UK's four nations gathered for the Teach Inspire Create Scotland event which was hosted by UAL Awarding Body and supported by the College's School of Art and Design.
During the event, attendees had the opportunity to find out more about UAL Awarding Body and the qualifications they deliver. Matthew Moseley and Vicky Cull, Chief Examiners of UAL Awarding Body's Art and Design qualifications, facilitated a workshop session which explored the use and application of the creative process which is at the heart of UAL Awarding Body's qualifications.
Guests also heard talks from Edinburgh College's Head of School of Art and Design Neil Manning about delivering the qualifications, from former Edinburgh College student Annie Graham on her experience of studying the UAL Foundation qualification and gaining entry to second year at The Glasgow School of Art, as well as from Glasgow School of Art Progression Manager Elizabeth Beidler about how the qualifications can support students in progressing into Higher Education. 
Edinburgh College currently works with UAL Awarding Body to deliver UAL Level 1, 2 and 3 Diplomas including the transformational UAL level 3 Foundation Diploma qualifications, offering students the opportunity to progress onto specialist HND and Degree level study across the UK.
"We were delighted to support this UAL Awarding Body event that brought together specialists in Creative Education from across the UK in Scotland's creative capital city. Creativity is an increasingly in demand skill and our students truly thrive studying on these transformational diplomas. The UAL qualifications are well respected internationally and our UAL Foundation students progress onto prestigious Art Colleges, regularly entering second year degree level in Scotland. Its fantastic to work so closely with a specialist and creative awarding body to inspire Scotland's next generation of creatives."
Edinburgh College Head of School of Art and Design Neil Manning
It was inspirational to talk to so many creatives from across Scotland. The excitement of getting together and sharing ideas and good practice was palpable. The talks from Neil, Annie and Elizabeth gave a real insight into creative arts education in Scotland. It was amazing to see everyone really engaged in the creative process, and all producing innovative and experimental art works to explore ideas around communication and diversity of practice. Thanks so much to Edinburgh College for hosting this first Teach Inspire Create Scotland.
Vicky Cull, Art and Design Chief Examiner at UAL Awarding Body