24 September 2021
Double delight for Edinburgh College in national college awards
Edinburgh College has scored two nominations at this year's College Development Network (CDN) College Awards – the annual celebration of achievement in the sector in Scotland.
The College has received nominations in the Inclusive College and Digital Learning categories for work carried out to support students and those from vulnerable backgrounds in 2020/21 – a year like no other – when students faced enormous challenges due to the COVID-19 pandemic.
Inclusive College
The College's shortlisting in the Inclusive College category follows tremendous work by Student Experience teams in providing additional support to unaccompanied young people who are separated from their parents and may arrive in the UK feeling frightened and alone. Many of these young people have lived through unbelievable trauma, including exploitation.
The College has strived to ensure that there is a robust network of support for the unaccompanied young people who became Edinburgh College students – led by the Student Safeguarding and Welfare Lead. Support has included: working in partnership with Foster Carers, Social Work and the voluntary sectors to ensure a joined-up approach to support; ensuring that the students feel included in college life and have clear point of contact; redesign funding processes to ensure an inclusive approach; and  working alongside City of Edinburgh Council to plan and be part of a specific mental health initiative for accompanied young people at College for the 2021-2022 academic year.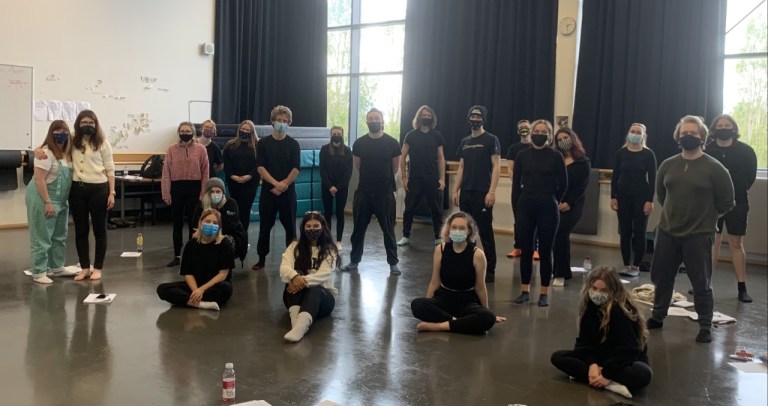 Digital Learning
The College's nomination in the Digital Learning category comes as a result of work by Performing Arts lecturers Clara Bloomfield and Ashling Findlay-Carroll to ensure their students continued to deliver performances throughout the COVID-19-hit 2020/21 session.
As a result of the pandemic, traditional methods of learning and teaching were ground to a halt, meaning Performing Arts Studio Scotland (PASS) students faced the prospect of not delivering any live performances.  
Clara and Ashling opted to use geo-location audio augmented reality and social media to showcase performances as an alternative to traditional theatre spaces – providing meaningful artistic engagement for students. This allowed HND Acting and Performance students to create two performances using digital technology which would be available for all audiences to view online.
'A Journal of a Plague Year' is a geo-located audio performance by Daniel Defoe which was adapted by Clara and Ashling for HND Acting and Performance students. Forty-five students collaborated to create a new immersive geo-location audio performance of 'A Journal of the Plague Year' transporting the audience back to the 1600s. The performances were accessed via an app and this use of geo-location audio performance is thought to be the first of its kind from students in a Further Educational context.
'Passenger 21' was created using Microsoft Teams and was showcased on Instagram. The performance portrayed a digital march through the last 10 decades to celebrate, protest, empower and to chart changing experiences. Over seven days actors and dancers worked in partnership to create a site-responsive performance presented on Instagram. Students used various site functions to allow for interactivity with the audience to further the narrative, provide structure for each scene and engage the audience.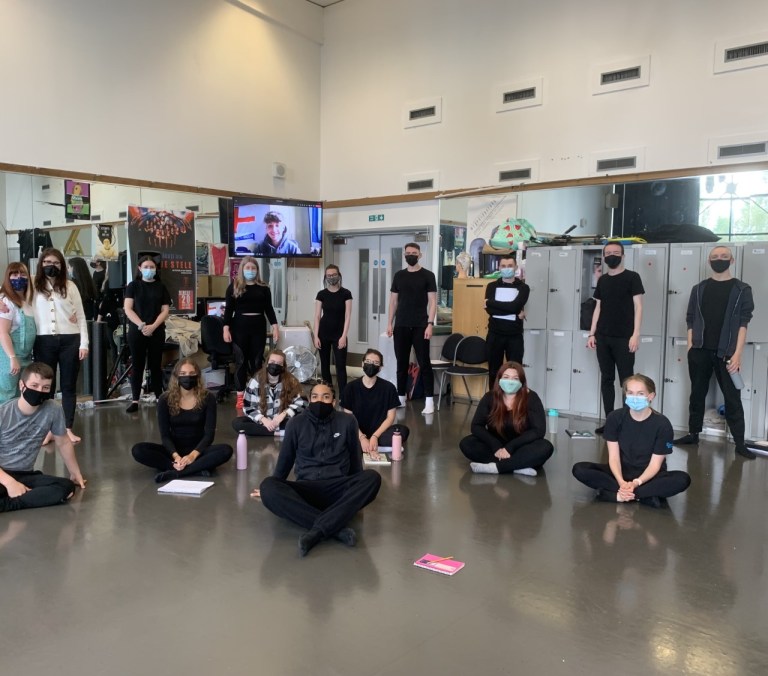 "We are thrilled to be shortlisted as finalists at this year's CDN College Awards – it is a fantastic achievement. "My congratulations and thanks go to our staff and students involved in these nominations. They have shown incredible resilience, determination, pride and passion in their work during very challenging times. "Congratulations also go to all other nominees. It has been a remarkable year for the FE sector given the impact the pandemic has had on us all, yet these awards show that there has been superb work taking place across Scotland's colleges – work which we should all be proud of. Well done to everyone involved."
Edinburgh College Principal Audrey Cumberford