12 March 2021
#ECGrad – College helps Eilidh make step towards future goal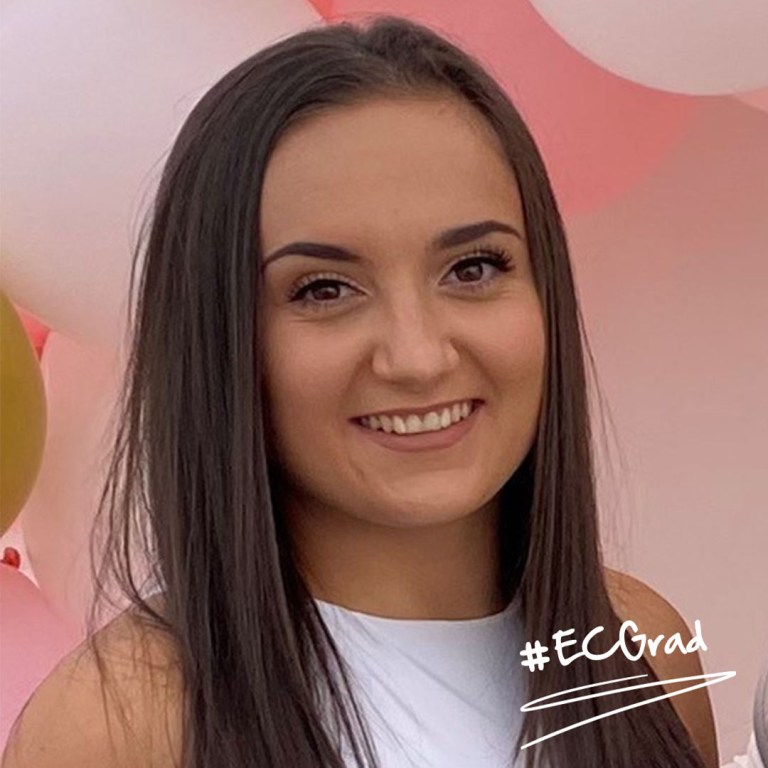 Twenty-year-old Eilidh Canavan came to Edinburgh College to use it as a stepping stone to go on to further study at university, and now leaves College with an HND in Coaching and Developing Sport as well as the Principal's Award for Academic Excellence in Health, Wellbeing and Social Science.
We caught up with Eilidh to find out more about her College experience and plans for the future:
How do you feel about Graduating?
I'm really excited about graduating, unfortunately it isn't in the way we had all hoped but Edinburgh College's Virtual celebration was great.
What made you choose Edinburgh College for your studies?
I chose Edinburgh College as it was the perfect stepping stone to develop me as well as prepare me for further studies. When leaving school, university seemed too much of a big jump academically for me so the college setting definitely suited me better.
What were you doing before starting at the college?
Before college I was completing my National 5 and Higher qualifications at High School.
What was is it like learning online near the end of your course during the COVID-19 pandemic?
Fortunately, most of our main sections for the course were completed by the time campuses had to be closed for COVID-19, so very little of my time at college was affected. Our biggest change was missing our trip to 'La Manga' in Spain to complete sections of our Graded Unit project, which was definitely hard to replicate online.
Did you have to learn quickly how to use online platforms and how did you do that? 
The platforms chosen were ones that I was fairly used to within my studies at Edinburgh College such as Moodle and Teams.
If you could give one piece of advice to a student starting at the college now, what would it be?
One piece of advice for future students would be to enjoy it! Two years at college seems like a lifetime when you start, then in a blink of an eye you are graduating. Appreciate all the support, guidance and fun you have while at college, and work your hardest!
Do you have any messages for the lecturers?
All the Sport and fitness staff, especially at Granton campus, have been absolutely fantastic throughout my time at college, and will go over and above for every single one of their students. I have learnt more about the sporting environment through the way you all teach, and more about myself from the way you support your students, so thank you!
What are your plans for the future? Are you going on to further study after college or into employment? What is your end goal?
I am currently studying Sports Coaching at Napier University and will hopefully gain employment once completing that.
If you could describe your college experience so far in three words, what would they be?
Happy, fun, positive
You can still watch the Health, Wellbeing and Social Sciences virtual ceremony on the College's YouTube channel.