12 March 2021
#ECGrad – Jill proud of her time at College and excited for next step on her journey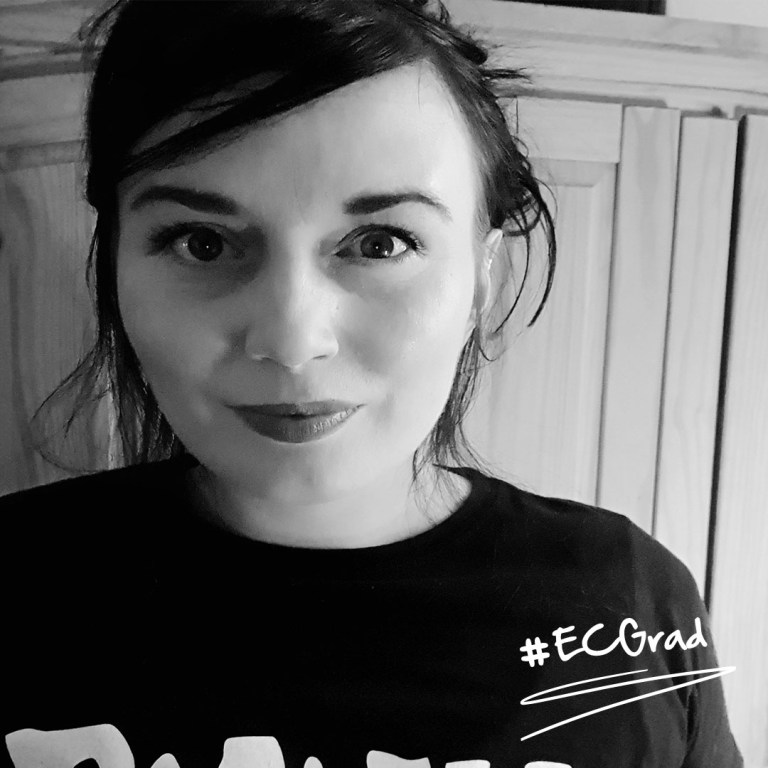 When Jill McKirdy first came to Edinburgh College she wanted to reconnect with her passion and creativity and now having done that leaves College excited for next chapter of her journey. Jill graduated with a BA in Dance and Drama and was also named joint-winner of the Marston Citizenship Award for Creative Industries.
We spoke to Jill to find out more about her experience at College, how she adapted to learning online and her plans for the future:
"I'm proud of graduating. When I started my studies I just wanted to reconnect with my passion and my creativity. I thought I'd maybe do a year or two – I wasn't thinking beyond that. Four years later and I'm leaving with a BA Honours degree. It blows my mind. I'm so glad I took that first step. I'm excited for what's next.
"Years ago, I started an HND in Acting and Performance at the old Telford College but due to circumstances I had to drop out. The short time I spent there had a lasting, positive impact.  So, when I decided to return as a mature student it made sense to complete my journey at Edinburgh College.
"I came back as a mature student and a mum of two amazing mini humans. Immediately prior to applying I was working in a job I hated, doing 50+ hours a week. That was the catalyst. I remember thinking I'm wasting so much energy doing something I hate. Imagine if I put that energy into something I'm actually passionate about. It was scary though, making the decision to follow my dreams in my 30's. It's the best decision I've ever made. If you're thinking of returning to studying, I would say DO IT! You'll love yourself for it.
"Like many people I've struggled with bouts of depression and self-doubt. I'm an Autism Mummy too, which is amazing, but it has its own challenges. Balancing home life and college work was tricky. There were lots of times when I'd get overwhelmed or stay up to the early hours to get my work done. When you're doing something you love though, it's easier. Being creative gives me energy, it fuels me. It's like a spare generator. When you're doing something you love, even the challenges are positive.
"It was strange not to finish up the year with everyone I've taken this journey with. You get to know people for who they really are, and you form strong bonds and friendships, especially in the arts. So yeah, it was hard not to finish the year together.
"For a practical course that relies on physical interaction and collaboration it was different. We adapted well though. If I could give one piece of advice to a student starting college now it would be go for it! Start everyday fresh. Everyday is a new opportunity to learn and develop and laugh. It might feel hard at times, but it goes past so quickly. Support your friends, support yourself and ask for help if you need it. Remind yourself daily why you're there. You're investing in yourself. That's amazing and it's brave – and so are you!
"I would like to say a big THANK YOU to all of my lecturers! The personal impact each of you had on me as an artist and more importantly, as a person, is something special. I am so grateful, and I hope they know the difference they've made. Their passion for their artform is infectious and their investment and support is a really beautiful thing. I have so much respect and admiration for what they do.
"I'm working as a freelance teaching artist in community arts at the moment, which I love. I plan to write, to create and to perform. I'm passionate about sharing working class stories that connect and empower people.  Possibly as a creative director of my own theatre company, a performer, a writer, or facilitator – or all of the above.  There are so many creative avenues I want to explore and that's a really exciting position to be in."