20 July 2022
ECSA Go Green project shortlisted for Green Gown Awards 2022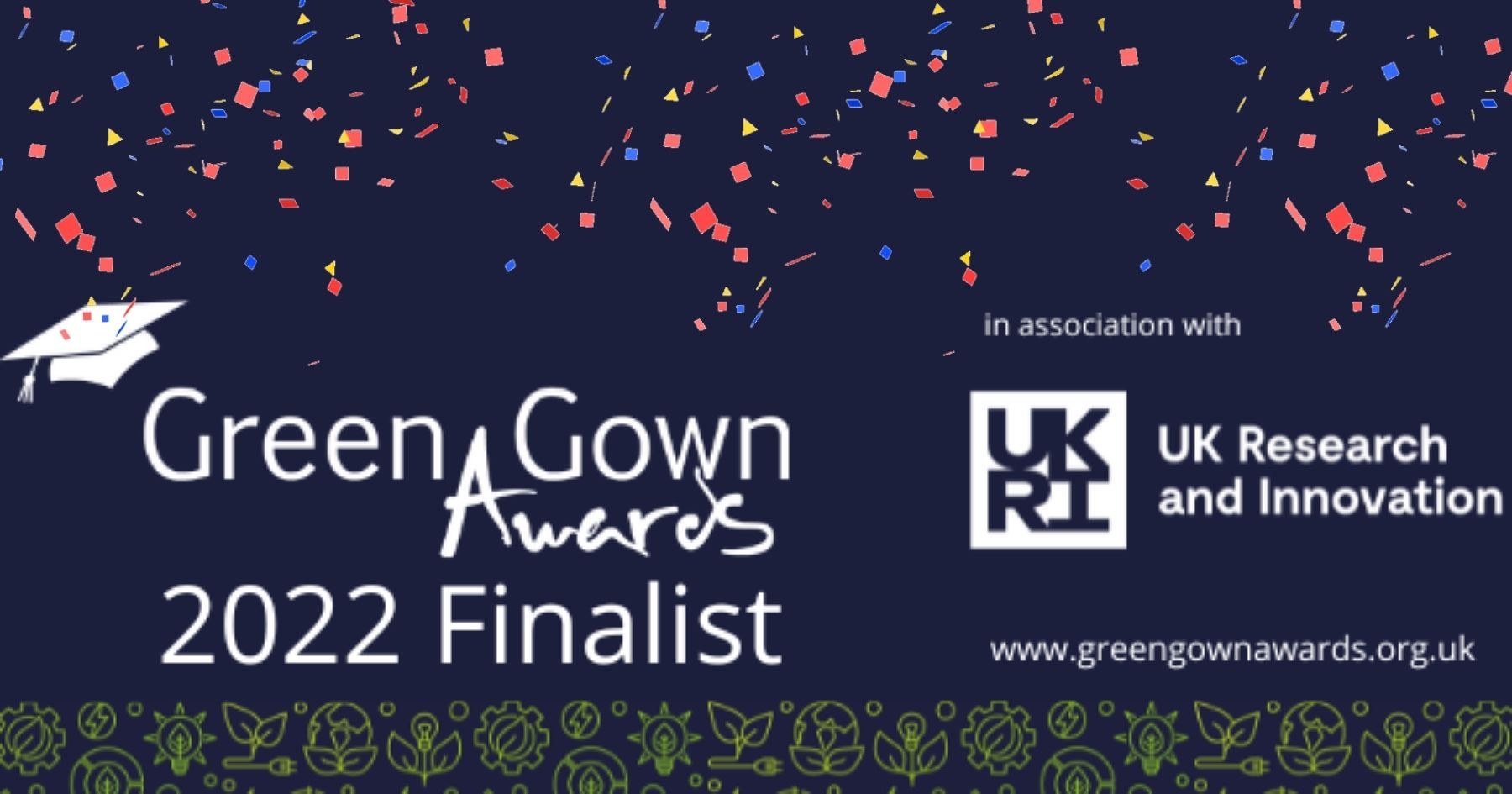 Edinburgh College Students' Association (ECSA) has been shortlisted for a national award following the success of its sustainability work with the College's wider student body over the past two years.
ECSA's sustainability project, Go Green, has been selected as a finalist in this year's Green Gown Awards for UK and Ireland in the Student Engagement category.
The Go Green project ran from April 2020 to June 2022 and focused on active travel, climate education, food waste reduction, and clothing re-use. Despite the project running through the global pandemic, almost all original targets were exceeded – engaging more than 3,000 students and diverting a total of around six metric tonnes of food and clothing from waste.
As part of the project, ECSA introduced Go Green Hubs at each of the College's campuses which comprise of Community Fridges and Clothing and Accessories Swap Shops, allowing students to collect free food, clothing, accessories and books, and as a result have prevented items from going to landfill while helping to alleviate poverty during a financial crisis. The team also delivered Climate Change and Sustainability workshops to classes across the curriculum.
We are thrilled to have been shortlisted for this prestigious national award – the only Students' Association across the UK and Ireland to have done so out of the 51 institutions shortlisted for all awards. We are all very proud of the ground-breaking work we have done through the Students' Association around sustainability and how well we work together with the wider College to ensure climate education and action stays at the top of the agenda for everyone. Personally, I am delighted for the staff and officers for this well-deserved recognition for all of their hard work. We look forward to continuing to work in partnership with colleagues across the College and beyond as we address the climate emergency, helping students make positive choices now, and in their futures. Teamwork makes the dream work.
ECSA Director, Al Wilson
Congratulations to ECSA on being shortlisted for this year's Green Gown Awards. It is a fantastic achievement and one which is very well deserved. The Go Green project delivered by ECSA was a tremendous success in terms engaging with students to raise awareness of the climate emergency as well as introducing very visible and fantastically well-used Go Green Hubs at our campuses. Well done to everyone involved.
Edinburgh College Vice Principal, Jon Buglass