13 November 2023
Edinburgh College duo earn place in the finals of WorldSkills UK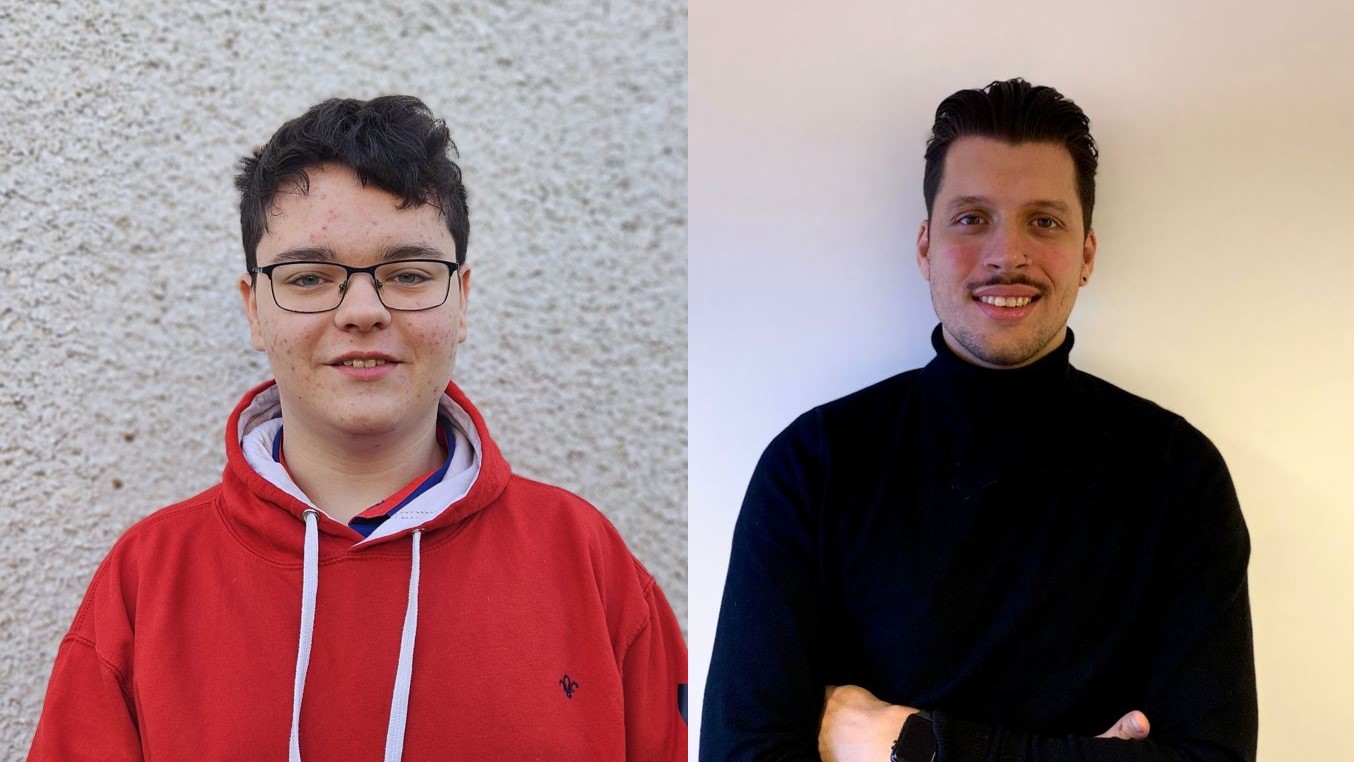 An Edinburgh College duo proved they are among the most tech-savvy students in the country as they earned a place in the finals of WorldSkills UK.
HND Web Development student Euan Livingstone and recent HND Web Development graduate David Barkanyi both secured their place in the finals of the national skills competitions after impressive displays in the regional heats earlier this year.
Eighteen-year-old Euan has had a long-standing passion for computing and is looking forward to flying the flag for Edinburgh College as he travels south to Manchester to compete in the finals this week.
Euan said: "I've had a passion for computing since I was 10 years old, I love designing and building websites and have learned a lot during my course, particularly when it comes to coding and using different programming languages.
"Taking part in WorldSkills has been an amazing experience and it was also a good opportunity to meet other students studying the same course as me to see what they were doing and how they approach the same tasks. I'm proud of myself for getting through to the finals and I'm looking forward to going down to Manchester and representing the College at such a prestigious event."
Due to commitments at university and spending time on placement, David is unable to join Euan in Manchester, but is still proud of his achievements and for earning a place in the final round of the national competition.
David said: "It's truly an incredible feeling to have made it to the finals of WorldSkills. To be honest, I was quite surprised when I saw that I had made it this far. It's a validation of all the hard work and dedication I've put into honing my skills in Web Development so far. While I may not be able to participate in person, being part of this competition is a source of immense pride for me.
"I intend to continue my journey in the field of web development while also exploring opportunities in software development. My ultimate career goal remains the same; to become a senior developer or a technical lead at a dynamic and innovative tech company. Additionally, I have a strong interest in mentoring and teaching aspiring developers to help them achieve their goals."
Edinburgh College head of school for computing Sam Blyth said: "The Computing team is incredibly proud of them both and for what they have achieved so far. Getting to the finals shows their talents and passion for web development. We wish Euan every success in Manchester."
The national finals take place from 14 – 17 November at colleges, independent training providers and universities across Greater Manchester.