07 April 2022
Edinburgh College lecturer named President of Scottish Chefs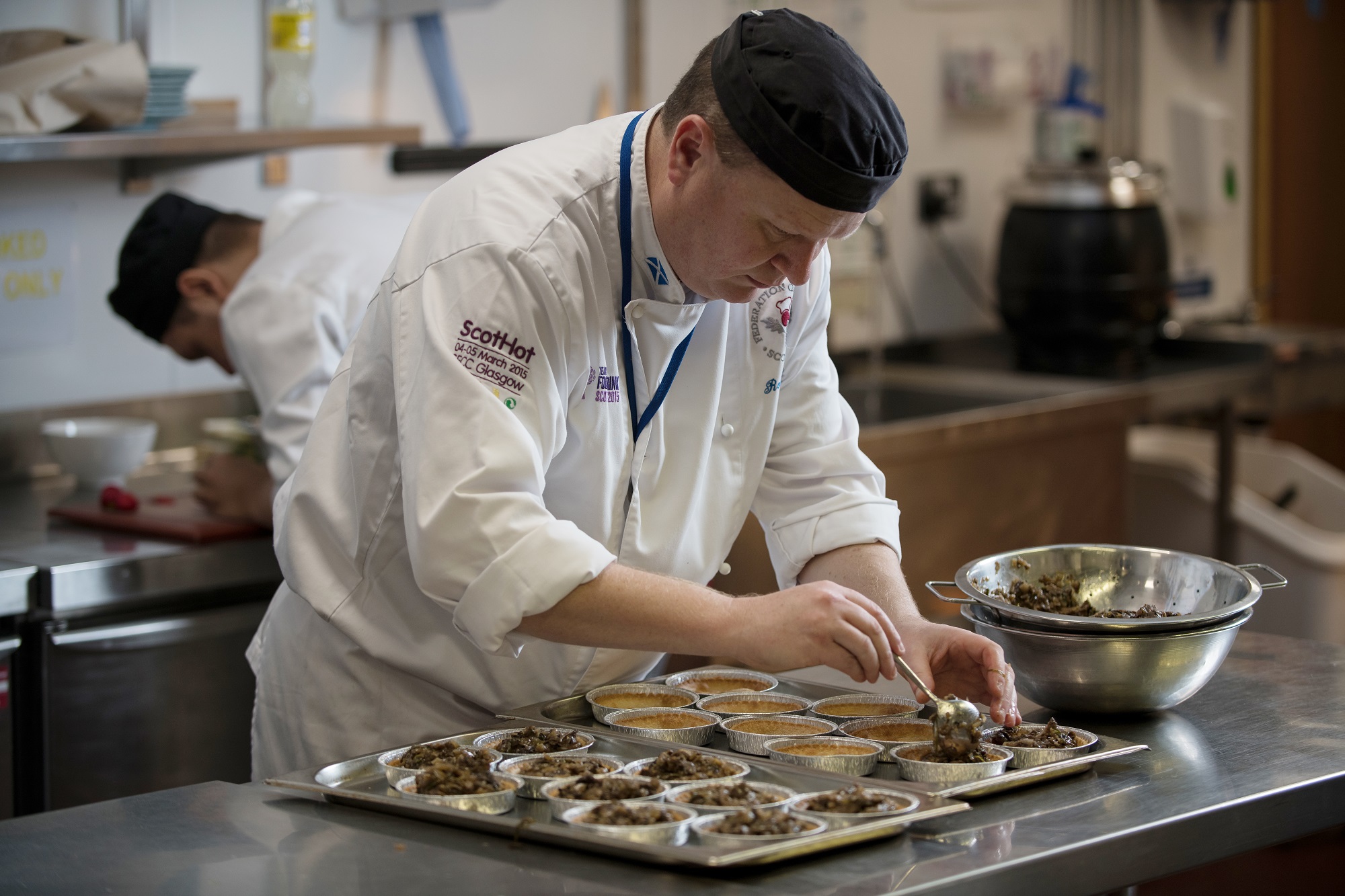 Edinburgh College Professional Cookery lecturer Robin Austin has been named President of Scottish Chefs – becoming a culinary representative for Scotland around the world.
Scottish Chefs is a membership organisation for chefs who work in a diverse range of food service operations – from cost sector and contract catering through to top hotels and Michelin-starred restaurants across Scotland.
Robin has been named President of the organisation for a term of two years and will play a key role in representing Scotland's chefs in networking around the world within World Chefs (the global network of chefs).
Scottish Chefs will this year take its place at World Chefs in Congress in Abu Dhabi, with Robin in place as President – promoting Scotland, its chefs and its food.
As well as attending networking events and promoting chefs from Scotland across the globe, Robin and Scottish Chefs organise the Scottish Culinary teams – at junior and senior level. These teams compete against other world nations in a bid to place their respective country's cuisine.
In November 2022, the Senior Scottish Culinary team will compete at the Culinary World Cup in Luxembourg and hopes to improve upon its current ranking of 10th in the world.
In addition to this, Scottish Chefs also plays a huge role in the development of Scotland's future chefs, something which Robin is no stranger to having supported many hundreds of Professional Cookery students at Edinburgh College – guiding them on their journey to successful culinary careers.
Scottish Chefs runs a series of competitions and events for students throughout the academic year, as well as offering the unique Gibby Scholarship – where a winning student is offered a full-time position at the world-famous Gleneagles Hotel.
It is both an honour and a privilege to become President of Scottish Chefs, an organisation I have been proud to be a member of since 2008, and Vice President of since 2019. I am passionate about championing Scottish cuisine and the talented chefs we have here in Scotland – some of the best in the world. We have some exciting projects and events to look forward to in 2022 and beyond – with the recent launch of our podcast and upcoming e-newsletter to members, as well as seeing our senior team compete at the World Cup in Luxembourg. I'm also excited to be able to use my role to further support the next generation of chefs at Edinburgh College and across Scotland, by helping them to access industry experiences and insights to enhance their development as culinary professionals.
Robin Austin, Professional Cookery Lecturer and President of Scottish Chefs