31 March 2022
Edinburgh College named finalists in the Public Sector Catering Awards for third consecutive year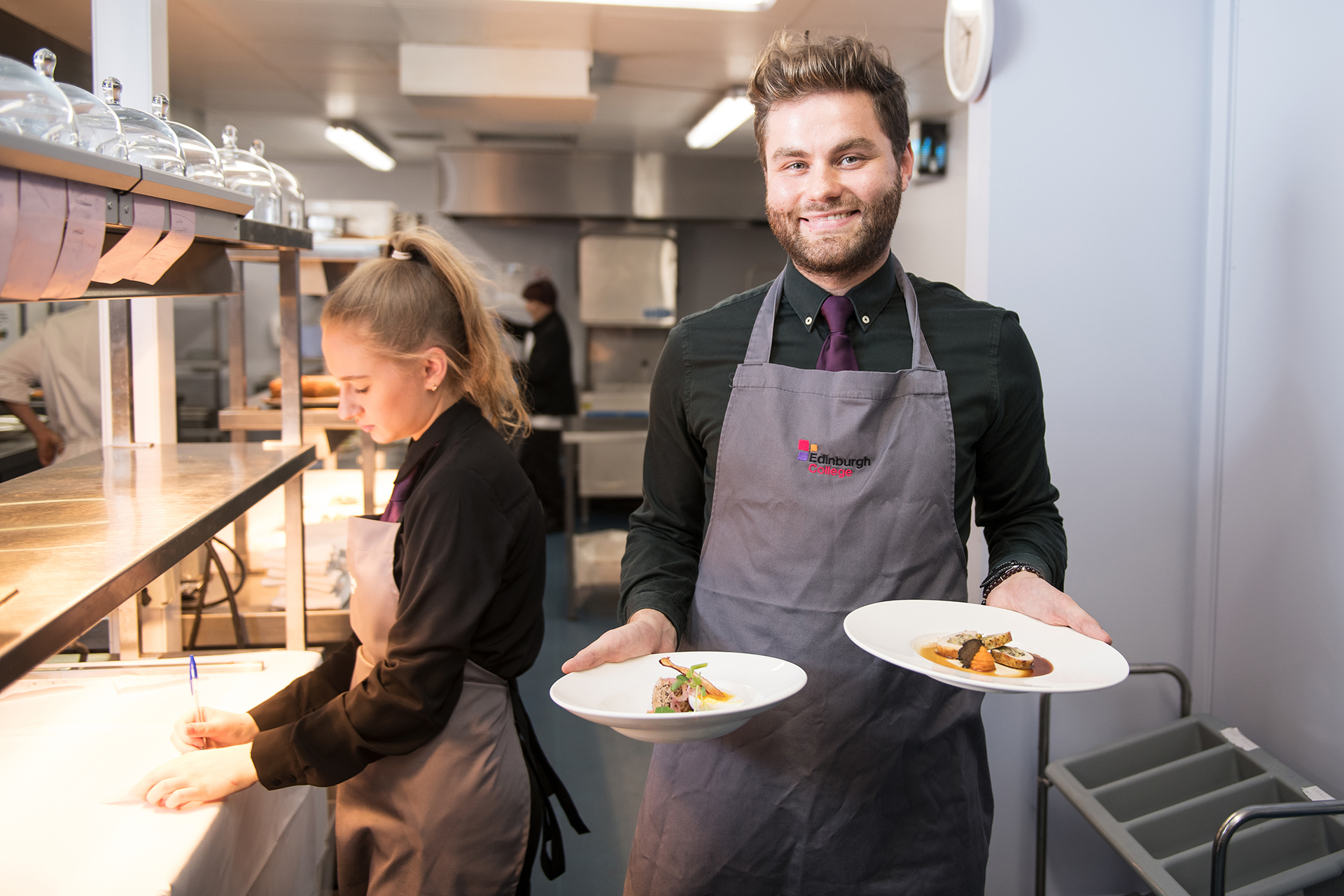 Edinburgh College's Professional Cookery and Hospitality team has been named as a finalist in the Public Sector Catering Awards for the third year in a row.
The team, which delivers courses across two college campuses, as well as external catering support alongside students, has been shortlisted in the Catering College category alongside Cambridge Regional College and Eastleigh College.
The shortlisting comes in recognition of continued hard work by all staff within the Professional Cookery and Hospitality team to go above and beyond for their students – consistently pushing boundaries and providing unique experiences to complement on-campus learning.
These experiences include testing students' skills in local and national competitions against their peers, taking part in an annual French exchange programme, entering industry-run scholarships, and working at local and national industry events to gain vital work-experience.
We're thrilled to be nominated for this award for the third year in a row. It shows the commitment and hard work of all our team. Our students also have a huge role to play in this shortlisting as they continually push us to be creative with their learning and seek out new opportunities for them to develop their skills.
Steph Tanner, Head of School for Professional Cookery
Well done to everyone in our team for this brilliant success. To be named a finalist again is fantastic and is a credit to everyone. We're very privileged to have such a dedicated team which inspires each other and our students every day.
Mandy Purdie, Head of School for Hospitality, and Retail and Events