13 June 2022
Edinburgh College offers new course dedicated to Esports players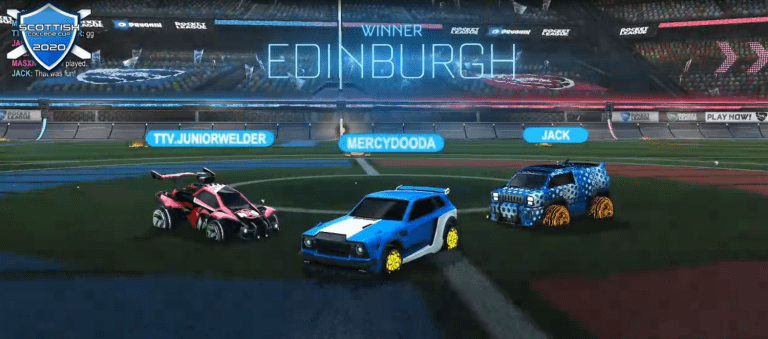 Edinburgh College has launched a new course dedicated to Esports players, where gamers will have the opportunity to gain a recognised qualification while honing their skills to become better players.
Applications are now open and students who study the SCQF Level 6 course, which takes place all online, will learn more about the Esports industry as a whole, teamworking skills, competitive gaming, game sense, as well as having the platform to train and develop to improve as a player.
As part of the course, students will also be required to enter and compete in national competitions against people from all over the country, which will provide the perfect opportunity to test skills learned against some of the best competitors around.
Students who study on the course will be joining a Computing department who already have success in Esports, with the College Esports team winning the inaugural Scottish College Cup in 2020 and then following that up with an impressive victory in the 2021 competition to win the title for the second year in a row.
Edinburgh College Head of School for Computing Sam Blyth said: "Off the back of great success in the past two Scottish College Cups, winning both, we are delighted to become the first and only college in Scotland to be offering a course for Esports players this coming August.
"If you are a player and want to gain a qualification whilst training for and entering national competitions, then this course is for you. To be offered a place, the College is looking for people who have entered a competition before, so don't be shy about letting us know your achievements."
Find out more and apply to study Esports for gamers at Edinburgh College.
Join the Edinburgh College Esports team
If you are a student at Edinburgh College, you will also be able to join the College's highly successful Esports team.
The College's Computing department is always on the lookout for students to take part in competitive matches, where students have the chance to go up against teams from across the country to compete for the Spring League title. 
The College also hosts a vibrant and friendly Discord server and College students are welcome to join. The game is Rocket League. If you would like to join the team, please contact paul.savage@edinburghcollege.ac.uk