17 November 2023
Edinburgh College Professional Cookery students take part in annual charity lunch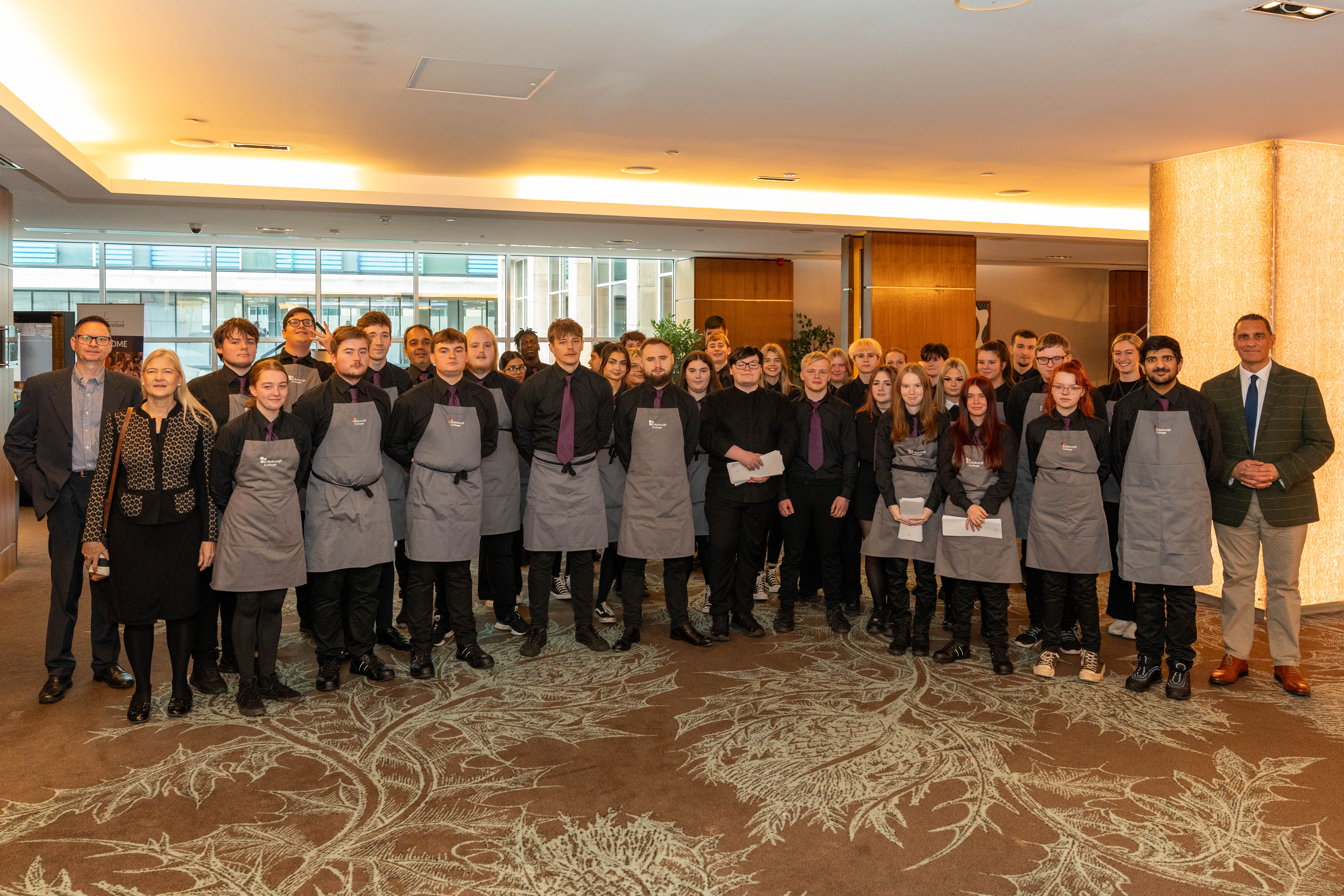 A group of Edinburgh College students recently tested out their culinary and hospitality skills at an annual charity lunch held at the Sheraton Grand Hotel in Edinburgh and attended by chefs and restaurant owners at the top of the industry.
A total of 65 Level 1 Professional Cookery and School College Partnership (SCP) Hospitality students worked alongside Sheraton Grand Hotel Edinburgh head chef Shaun Woodhouse and his staff to prepare and serve a three-course meal for around 450 attendees at the annual HIT (Hospitality Industry Trust) Scotland Edinburgh Lunch.
The event marked the 11th anniversary of Edinburgh College student involvement in the annual lunch, with students helping to welcome guests, serve wine at the tables, prepare and cook each course, and clear plates at the end.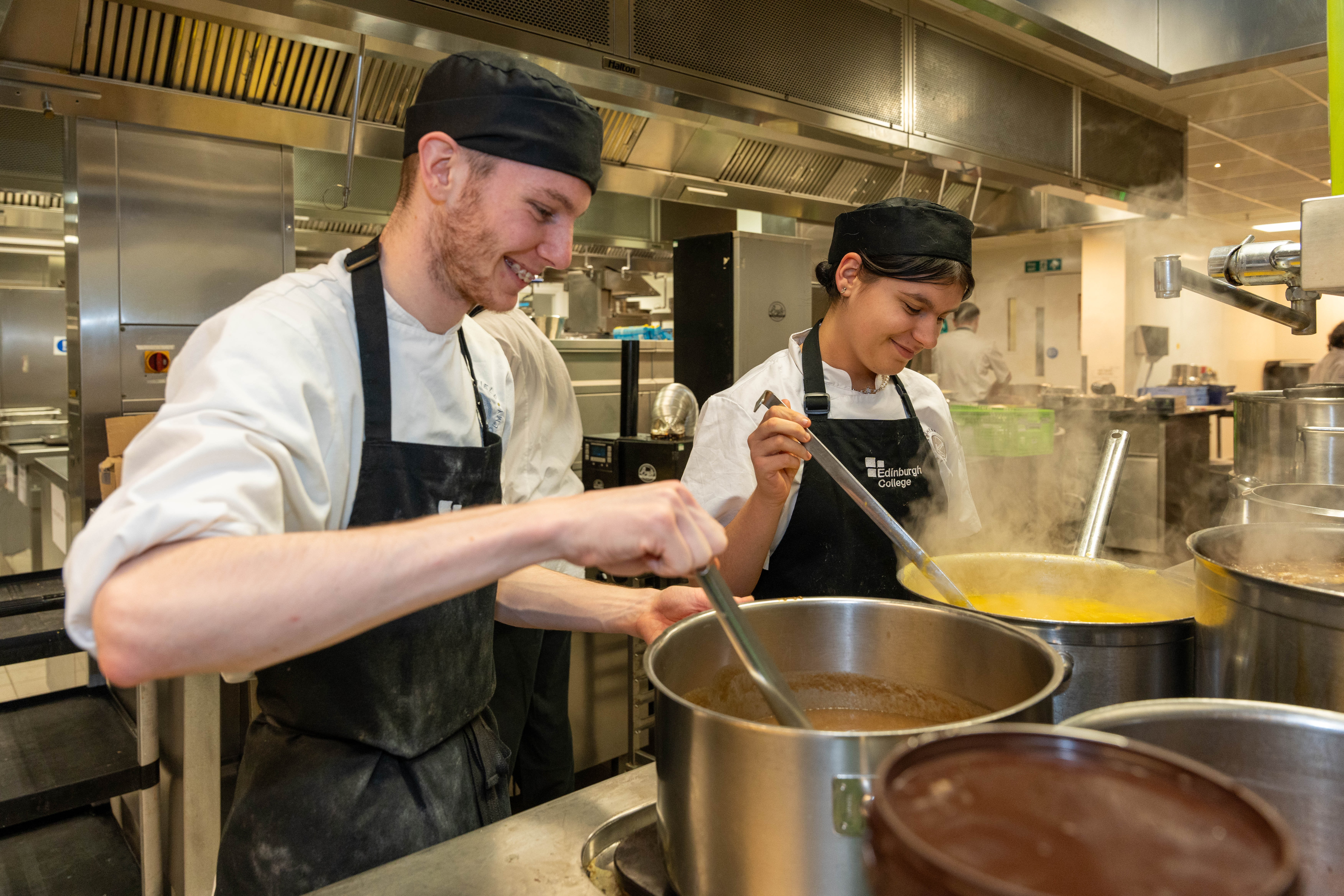 Edinburgh College Professional Cookery student Jai Smith said: "The event was great fun and a fantastic experience for the class. I was working in the kitchen and was taught a lot of different skills, such as how to plate up desserts in a professional and eye-catching way. Overall, it was a great experience and I would definitely recommend doing it to any chefs that get the opportunity."
The HIT Scotland Edinburgh Lunch offers the opportunity for businesses and organisations to come together, network and raise funds to support the continued development of the Scottish hospitality industry.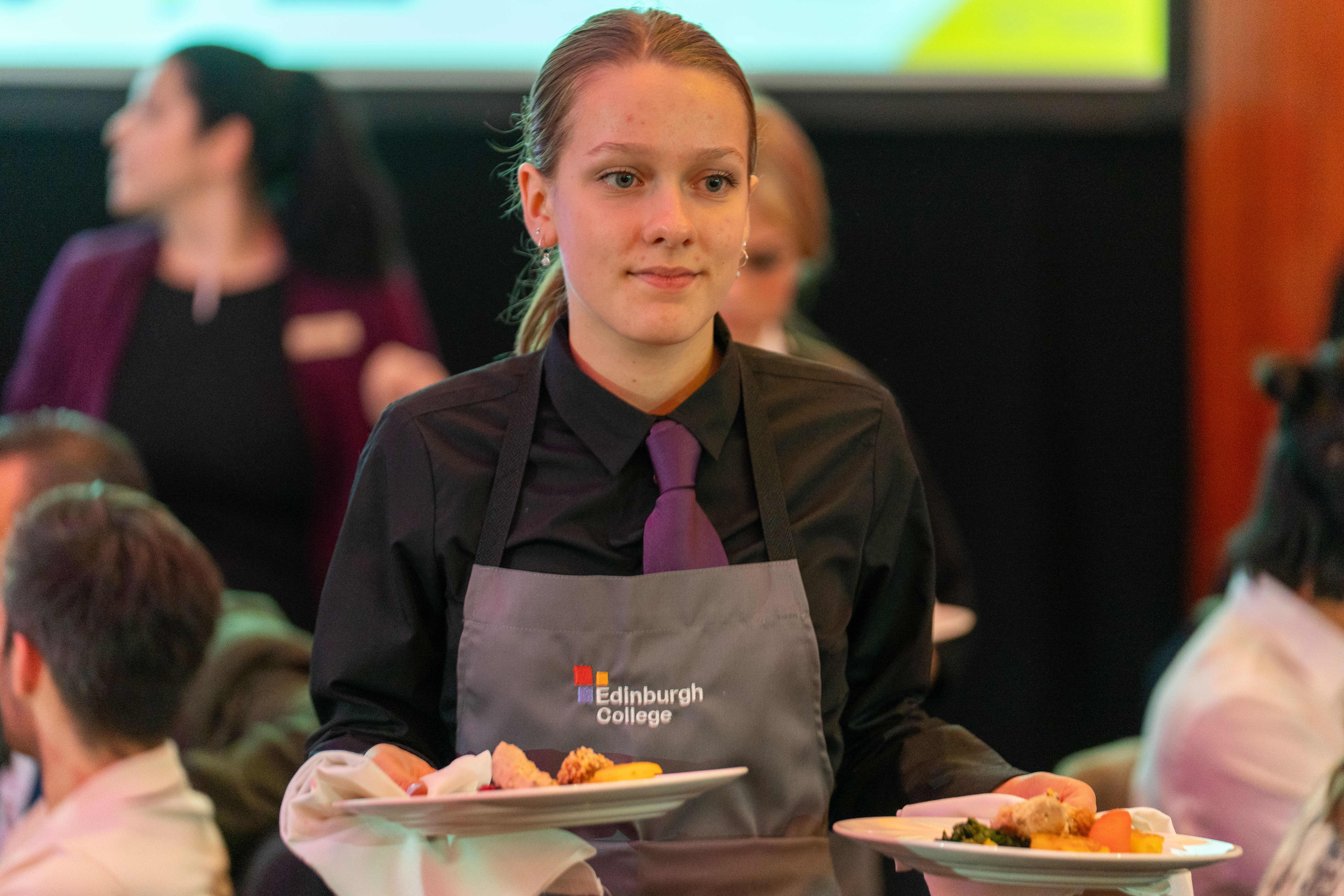 Professional Cookery lecturer Richard Morris said: "This is the 11th year we have been involved in supporting the annual HIT Scotland Edinburgh Lunch and it has been a great experience again for our students. We have received great feedback from HIT for our involvement and the standards produced by our students and they should be very proud of their efforts."
The HIT Scotland Edinburgh Lunch took place on Friday 3 November and raised a total of £70k for the HIT Scotland foundation, which helps support the development of talent in the industry.