10 November 2021
Edinburgh College renews partnership with Penumbra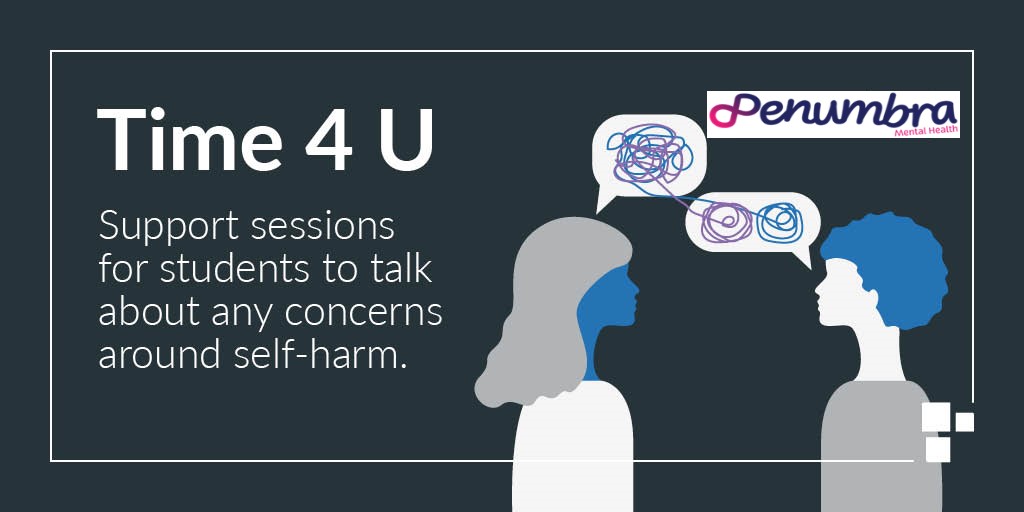 Edinburgh College has renewed a partnership with Scottish mental health service Penumbra, to help provide support to students affected by self-harm across the College.
Penumbra will host a number of Time 4 U sessions every Wednesday so students across the College's four campuses will be able to book 1:1 sessions, to receive mental health support and talk about any concerns they might have.
Penumbra is one of Scotland's largest mental health charities, supporting around 1800 adults and young people every week. Founded in 1985, Penumbra work to promote mental health and wellbeing for all, prevent mental ill health for people who are 'at risk', and to support people with mental ill health to live fulfilling lives.
Penumbra provides a wide range of services which offer hope and practical steps towards recovery, and campaign to increase public knowledge about mental health and to influence national and local government policy.
Time 4 U sessions 
A member of Penumbra's self-harm team will be available Wednesday mornings (between 10am-1pm) for a 20 minute, 1:1 support session. These sessions will give students a chance to talk about any concerns they have around self-harm.
Whether you are personally affected by self-harm or supporting someone who is self-harming, these sessions will help offer a time and space for you to discuss concerns confidentially, and find out more about any additional support available.
To book a session, visit the Wellbeing Hub on Moodle. 
Out of hours support 
If you need out of hours support, there are a number of organisations that you can contact. Please see details below:
NHS24 on 111

Samaritans 24/7 on 116 123

Breathing Space (from 6pm) on 0800 83 85 87

Edinburgh Crisis Centre 24/7 on 0808 801 0414 (available for Edinburgh residents only)
For more information on Penumbra, visit www.penumbra.org.uk