08 April 2022
Edinburgh College returns to Citroen C1 Cup racing this weekend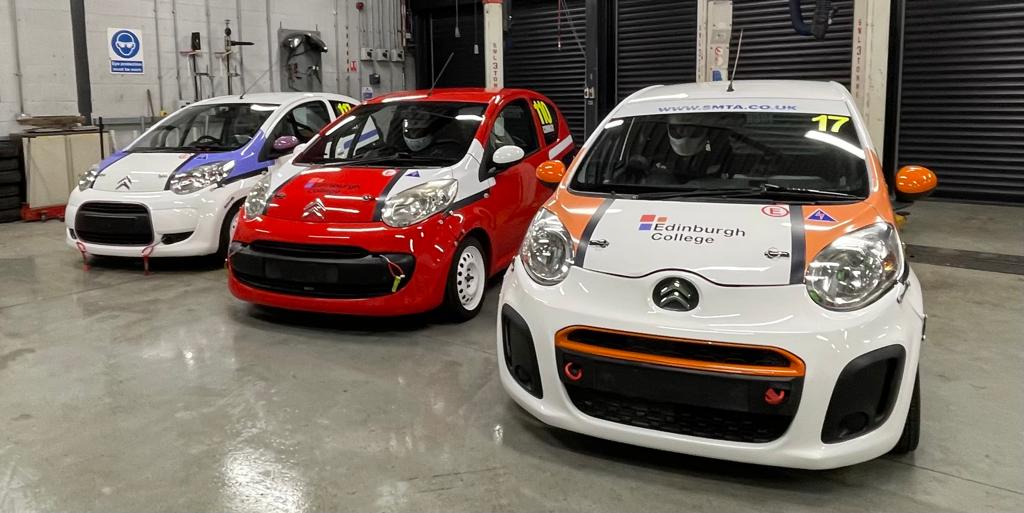 The latest Scottish Citroen C1 Cup race season begins at Knockhill Racing Circuit this weekend (Sunday 10 April), with Edinburgh College's team Edina Ecosse Racing ready for the challenge ahead.
Since 2018, Edinburgh College has entered a team in the competition which sees drivers compete on track in Citroen C1 cars.
The first meeting of the season takes place this weekend with qualifying and two races taking place on Sunday.
This year, Edinburgh College has three drivers on its team. Car 17 is driven by 18-year-old apprentice Kyle Nisbet, who already has five C1 wins under his belt. Car 110 is driven by former Light Vehicle Maintenance student Calum Conway, and taking to the wheel in car 117 is Marc Nisbet – Kyle's father.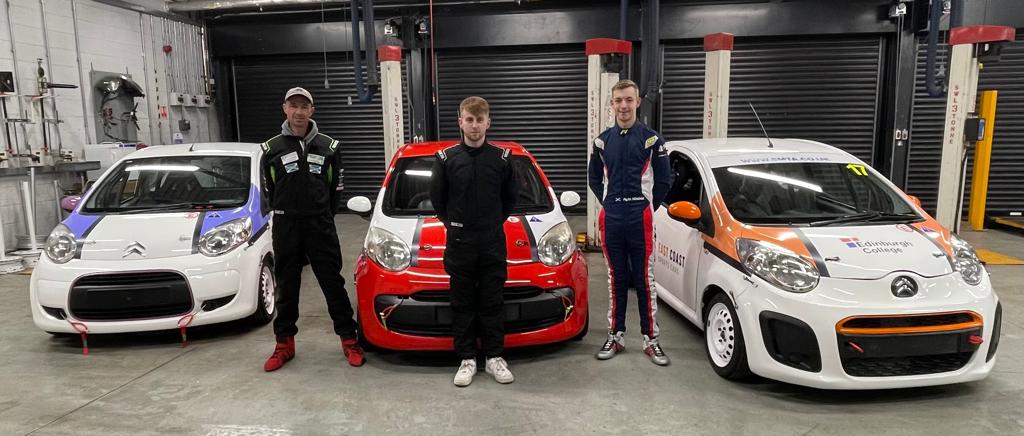 The race cars are built at the College's Midlothian Campus as part of the IMI Certificate in Transport Maintenance course (SCQF level 4). This sees students working alongside lecturers and drivers to build the car ready for racing in time for the competition's start.
This unique experience for Edinburgh College students gives them insight into the world of racing in terms of car building and design, but also in race day operations – with students providing paddock and pit lane support for the drivers on race weekends.
We're very excited to be returning to Knockhill for a new C1 Cup season. We've obviously had disruption over the last two years with the pandemic, so it is a great feeling to be embarking on a new season. We value the whole experience of the C1 competition because it gives our students an additional element to their course which is unique, captures their imagination and gives them a fantastic experience of working in race car development. It's a brilliant opportunity for students to work as a team alongside our drivers and lecturers to try and achieve the best possible results on track. "Good luck to our driver team and students and staff who are providing race day support over the season ahead.
Sandy Bruce, Automotive Curriculum Team Manager