09 November 2022
Edinburgh College signs new partnership to support development of early years sector in China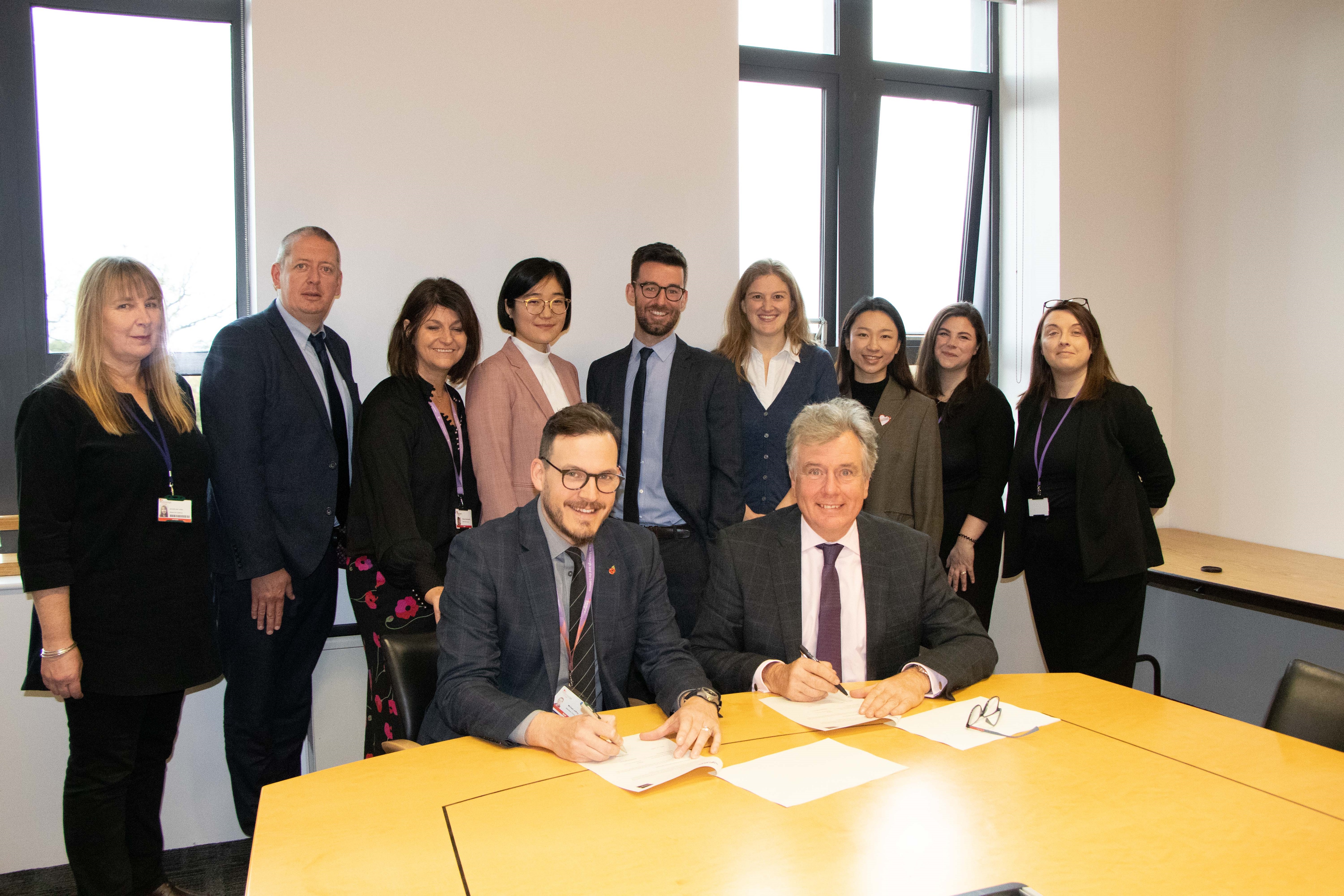 Edinburgh College has signed a new partnership agreement with the UK-China education company UCEC, aimed at jointly developing specialist early years courses and materials for the Chinese vocational education sector.
The new partnership will see the College's Childhood Practice team work with UCEC and their partners at Beijing Normal University to develop bespoke courses and programmes to meet demand for high-quality provision in China's expanding early years education sector, with the potential to extend cooperation between the partners into other curriculum areas in the future.
The signing of the agreement took place at Edinburgh College's Granton Campus, with representatives of UCEC travelling to Edinburgh to meet with members of the College's International and Childhood Practice teams, and to sign the agreement alongside representatives of the College's Executive and Senior Management teams.
In the coming weeks, the partners will move forward on specific joint projects, with an ambitious shared vision to support the development of vocational education in China, and particularly an early years sector which works with around 100 million children across China in the 0-6 years age bracket.
Edinburgh College has a long history of working in China, having worked with Guangzhou Education Department and Guangzhou Open University for a number of years to deliver English Language Teacher Training short courses, to cohorts of 100 teachers each year. 
The College is also currently engaged in a long-term partnership with Hainan University College of Foreign Studies to deliver English for Business courses for large cohorts of students, a programme which was nominated for the Educational Partnership of the Year award at the 2021 China-Scotland Business Awards. This new partnership will therefore add to the College's growing portfolio of projects in this key international market.
"We're delighted to sign this exciting new partnership agreement with UCEC. We know that the development of vocational education is a real priority in China and that the early years sector is experiencing huge growth in demand for high-quality materials and courses from overseas partners. "Over the last few months our team has worked hard with the UCEC team to develop a shared vision and strategy to take our College's early years expertise to the Chinese market and we are now eager to get started with this joint endeavour."
Michael Jeffrey, Edinburgh College Vice Principal
"UCEC is delighted to be working with Edinburgh College to deliver vocational training in China and to offer opportunities for Chinese students to come to Edinburgh. This partnership is all about improving education and developing cultural and economic links between China and the UK. Edinburgh College is a perfect partner for UCEC."
Neil Carmichael, CEO of UCEC