09 January 2023
Edinburgh College students become first to complete new software development bootcamp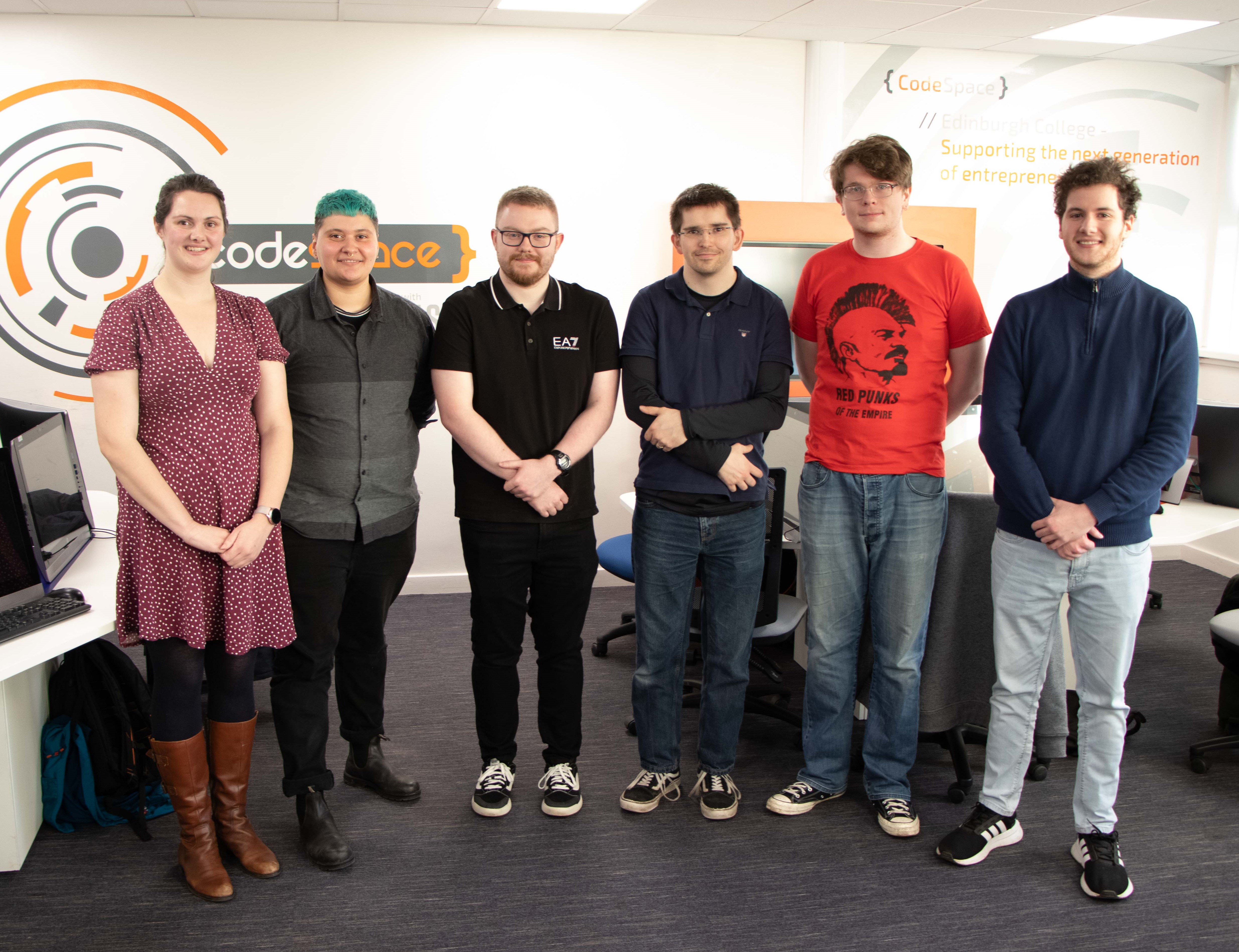 A group of Edinburgh College students have honed their digital skills and are ready for a career in the computing industry, after becoming the first cohort at the College to complete a new software development course.
The students were invited to the College's Sighthill Campus last month for a networking event, which was the first time they met in-person, to celebrate the completion of the newly-introduced six-week Software Development Bootcamp.
The bootcamp has been supported by industry experts 2iTesting and aims to provide students with the software skills they need to get jobs working in the industry upon completion of their course.
Katherine Leyland said: "I'm a teacher and part of my remit was to promote digital learning in my school. We were doing coding and using robots and from that I got interested in coding languages. While on maternity leave, I decided to come to College to learn a new skill that would then open up new career paths to a new industry.
"I've got two children and for me this course was perfect. It was online, so it meant I had that flexibility. I've learned so much in six weeks it's incredible. I really enjoyed the course. I'm currently looking for junior software development roles and would say to anyone thinking about doing this course to give it a go. You have nothing to lose."
Jamie Tyler said: "The main thing that caught my eye about this course was being able to collaborate especially with software, so it was nice to learn in that type of environment over the six-week course. The highlight was working with people to find solutions to different problems as it was very fascinating to see the different ways of working in addition to learning new languages and how to use them."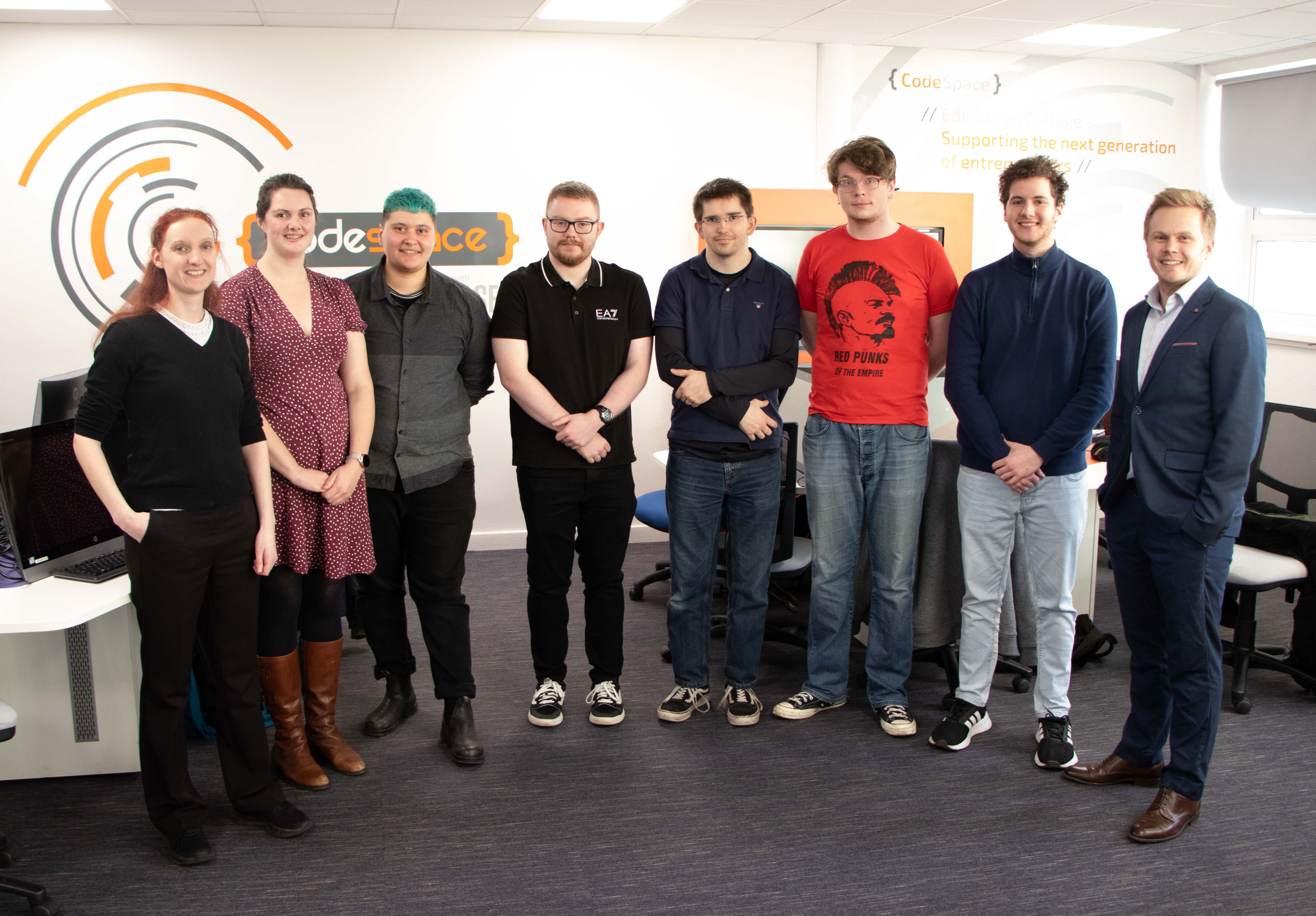 The Software Development Bootcamp, which is delivered completely online, blends together front and back-end development modules including programming, software testing, SQL and more, with career support to get students into work upon completion of their course.
The bootcamp consists of a number of live online workshops covering a number of different software development and data skills. The course also covers many of the non-tech skills that students feel less confident with when applying for jobs such as communications skills, interview techniques, working as part of a team, and presentation skills.
Applications are open for the bootcamp starting on Tuesday 24 January and individuals from across the UK are invited to apply. The bootcamp is supported by the Edinburgh City and South East Scotland City Region Deal's Data Driven Innovation Fund – meaning eligible applicants who are residents in Scotland could access data credits that would make the course free of cost. Find out more about the Data Driven Innovation Fund.
Edinburgh College head of school for Computing Sam Blyth said: "We'd like to congratulate the first cohort on completing this course – they were amazing from start to finish and we wish them all the best for their future in software development. The group created a great bond with each other, which led to such a friendly working environment and they should be so proud of how much they have achieved in such a short space of time.
"This bootcamp provides a great deal of flexibility to fit around an individual's needs and is the perfect opportunity for students to develop the software development skills needed to gain employment in the industry. I'm passionate about the future opportunities for more people to follow in footsteps of this group and begin their journey in to a software-related tech role."
Head of Engineering at 2iTesting Adam Pettman said: "2i are delighted to see this kind of initiative from Edinburgh College. We are great believers in the syllabus set out by Sam and her team. I look forward to seeing the difference that CodeSpace graduates can make to our industry."
Find out more and apply for the course starting on 24 January.