28 April 2022
Edinburgh College students launch website to support North Edinburgh residents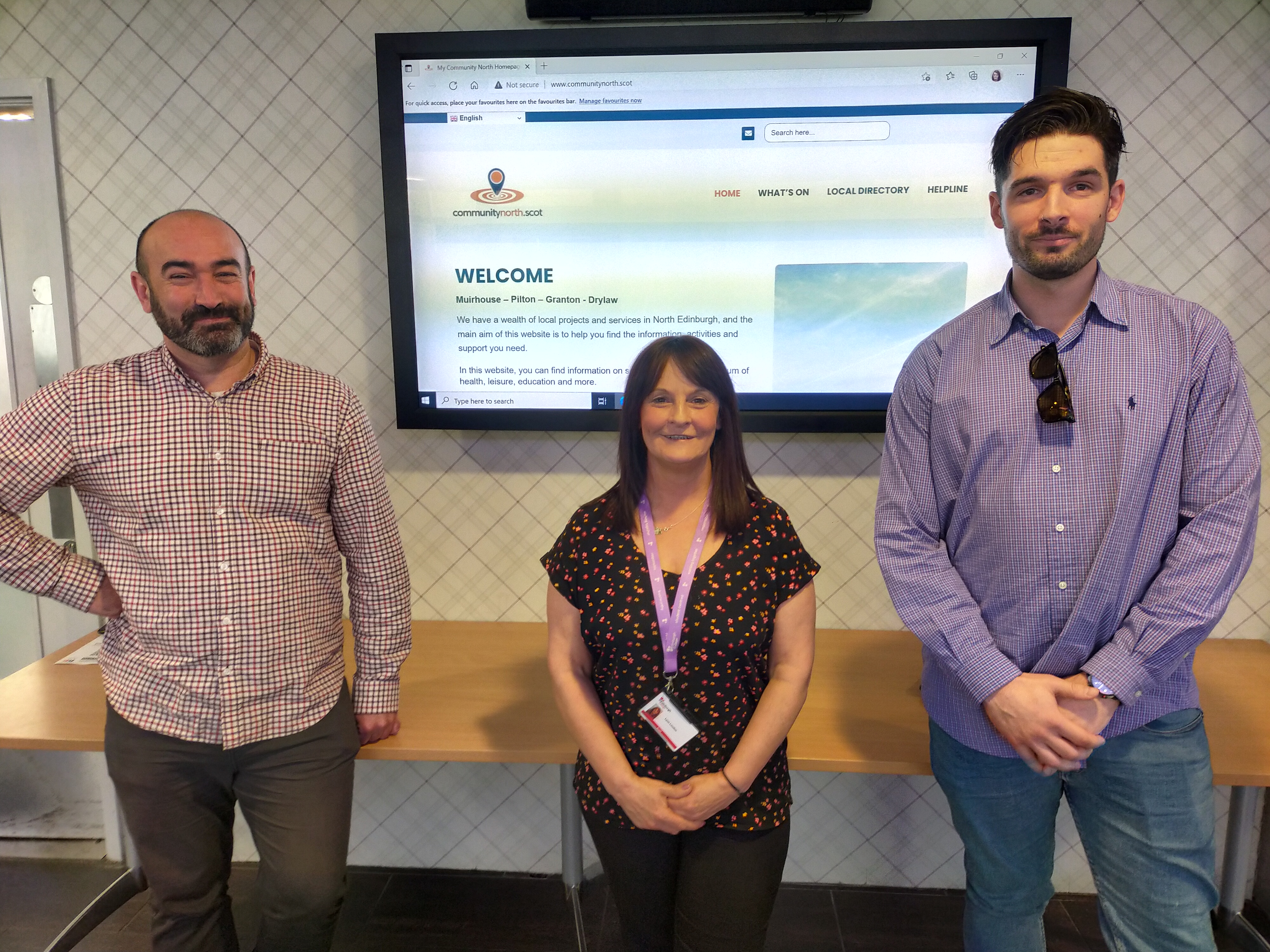 Edinburgh College students have designed, developed and launched a new website which provides North Edinburgh residents with a one-stop-shop of information on facilities, services, and support available in the local area.
Community North Scot was created by HND Marketing students with support from Computing students, as part of a project which included, Edinburgh College, The City of Edinburgh Council's Lifelong Learning team, local community activists and Community Action North.
The idea for the platform came about as a result of developing the Northwest Locality Improvement Plan where engagement sessions involving local residents and organisations continually highlighted a need for improved communication and information around local service provision and a working group was established. Funding was secured from The City of Edinburgh Council via the then Forth Neighbourhood Partnership, Edinburgh College and Community Action North for the first engagement and design phase.
The main aims of this phase of the new website are to provide a hyper local information portal that will help to connect local people to the wide range of available local voluntary, community and statutory services.  Future developments may include consultation and engagement opportunities, regeneration updates and other elements as the community get on board and have more say on how the platform can continue to grow to meet local needs.
Key features of the website include a 'What's On' section which lists events, clubs and social gatherings in the area; a live directory of local groups and organisations offering a wide range of services in the North Edinburgh community; and a list of helpful contacts in the local area.
Students have spent time working on various phases of the project including creating content, testing functionality, assuring accessibility and complying with GDPR legislation, among other design considerations. The experience has provided students with an opportunity to work on a live brief with a real client, on a project aimed at benefiting a vastly populated area of Scotland's capital city.
Visit Community North Scot