16 November 2022
Edinburgh College students re-launch HUBCAP Gallery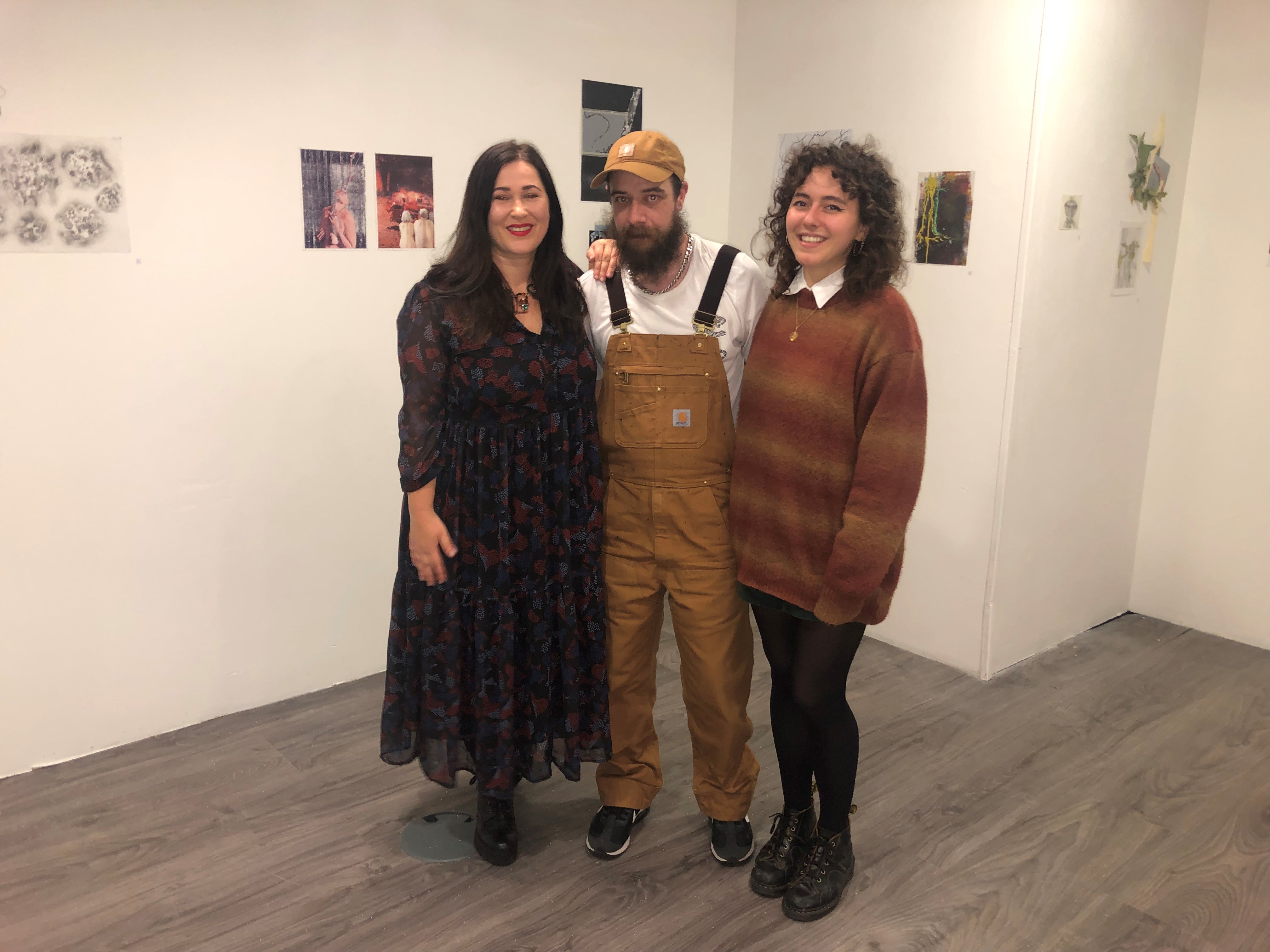 A group of Edinburgh College students are showcasing their work to the public as part of a week-long exhibition to mark the re-launch of an art gallery at the College's Granton Campus.
The HND Contemporary Art Practice (CAP) students are showcasing work created as part of their course throughout the week-long exhibition which closes on Friday 18 November.
The students opened the doors to their HUBCAP Gallery at a special launch event held on campus last Friday, attended by around 50 staff, students and members of the public, following the closure of the space for the past two years due to the pandemic.
The HUBCAP Gallery is run by a committee of four current Contemporary Art Practice (CAP) students, who use the dedicated space to showcase artists' work to the public, host events and exhibitions, and provide opportunities for students to gain experience running a professional gallery space.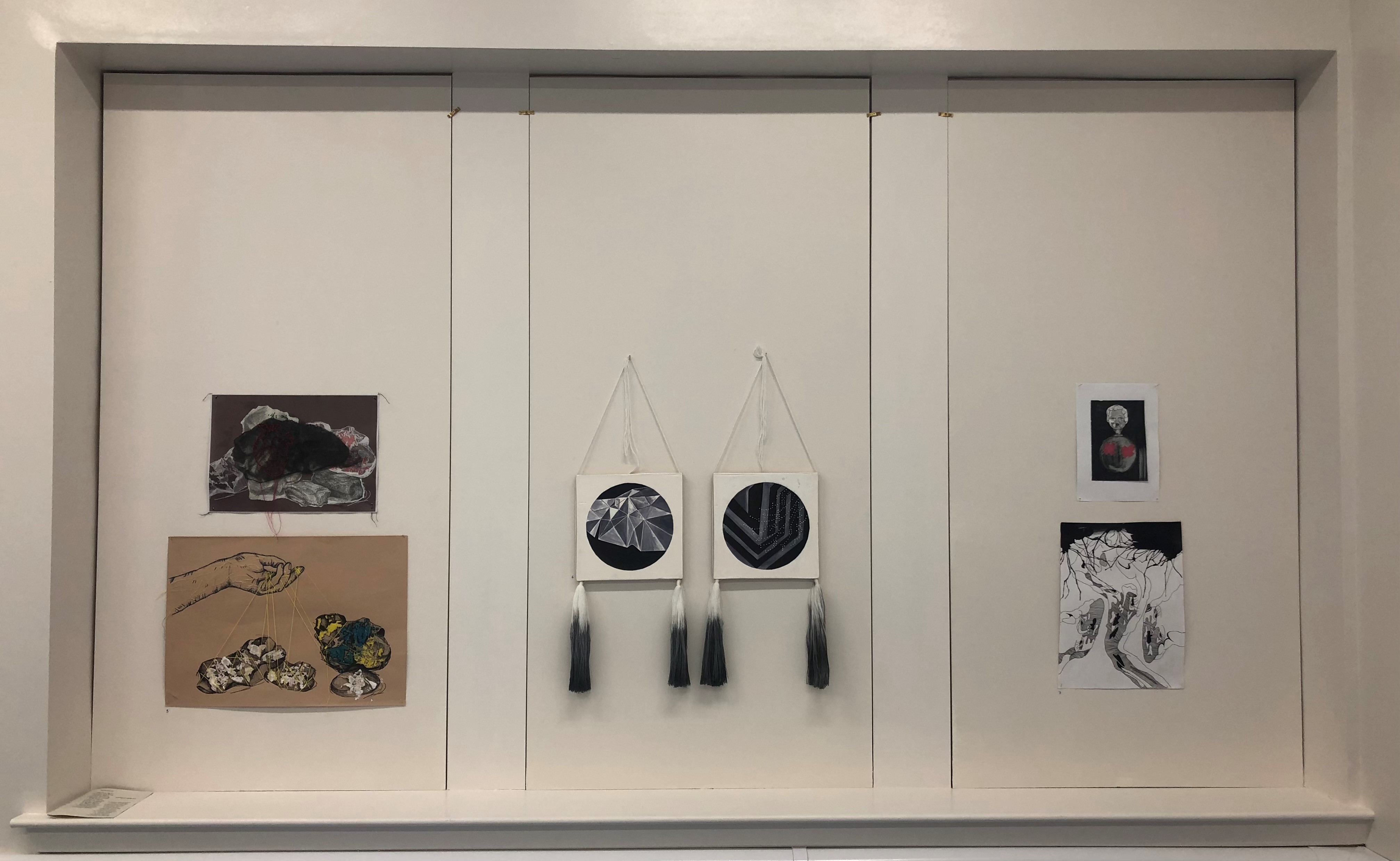 The gallery is a not-for-profit art space which is supported through fundraising and aims to offer a varied programme of exhibitions, events and publications and to provide an inclusive platform for dialogue, learning and community engagement.
The gallery is spread over three sites on campus – the gatehouse at the entrance to the campus, the main gallery space in the hub, and the exhibition space on the third-floor walkway of the campus.
The HUBCAP Gallery is open to the public from 11am-4pm until Friday 18 November.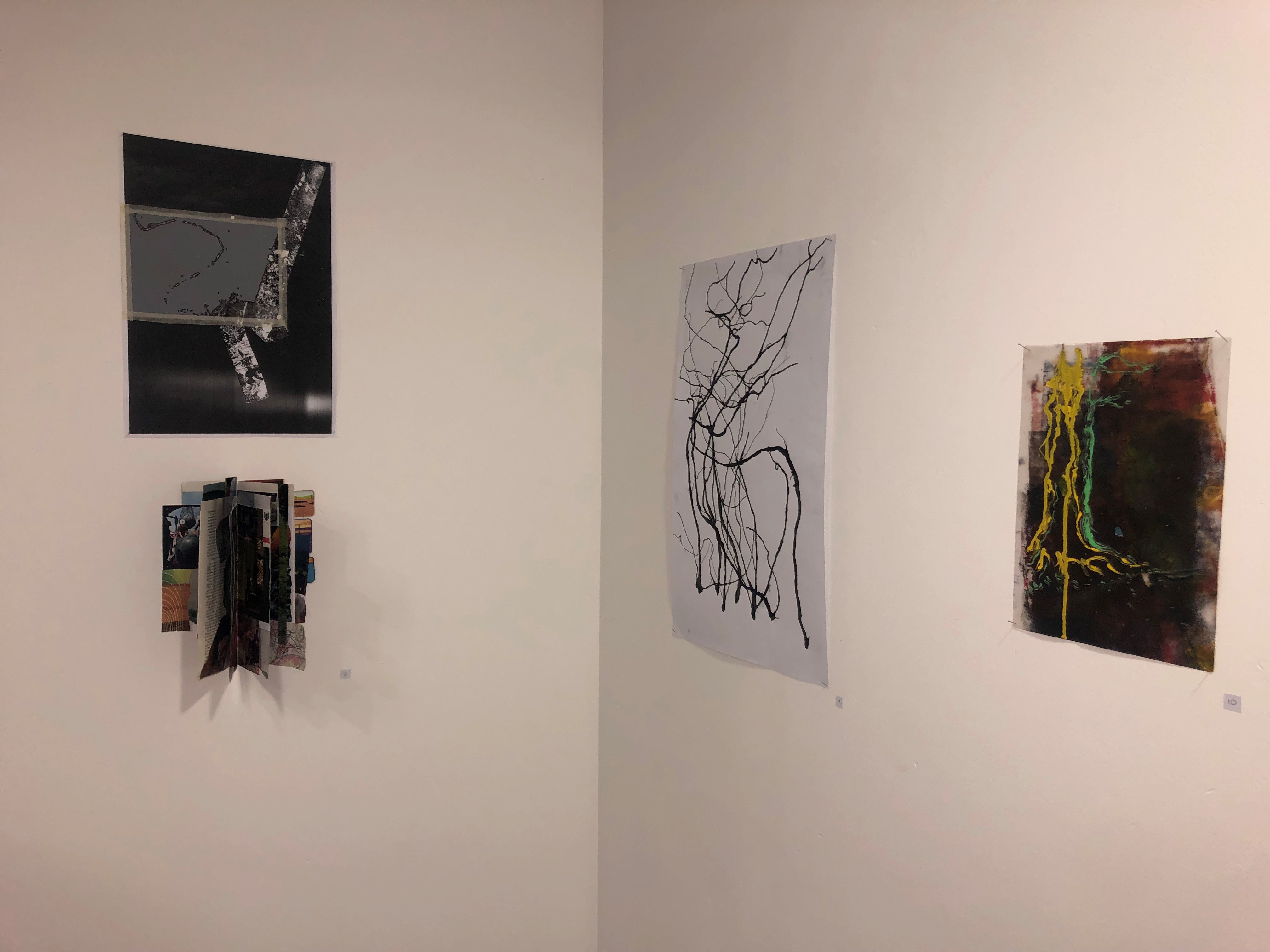 HND Contemporary Art Practice student and HUBCAP Committee member Izi Avison said: "The HUBCAP Gallery gives us, as students, opportunities to build relationships within the wider community and have experience of running a gallery, so it's been a steep learning curve for all of us, figuring out exactly what's involved from creating the leaflets, to curating the space, and hanging the work. It's been a fascinating journey to be a part of."
HND Contemporary Art Practice student and HUBCAP Committee member Jagoda Zwiernik said: "This has been amazing experience, especially as it brought students together and I felt this really helped create a sense of community, especially after the pandemic where we felt so isolated. There was a real togetherness throughout the whole experience which also helped to push you out of your comfort zone, encourage each other, and get used to as a practicing artist just being able to talk to people about your work."
Donate to help support the work of the HUBCAP Gallery.
You can follow the HUBCAP Gallery on Instagram and Facebook.
For more information on the HUBCAP Gallery and the work they do, email hubcap.gallery@gmail.com