24 October 2023
Edinburgh College students take part in creative workshop to help mark Black History Month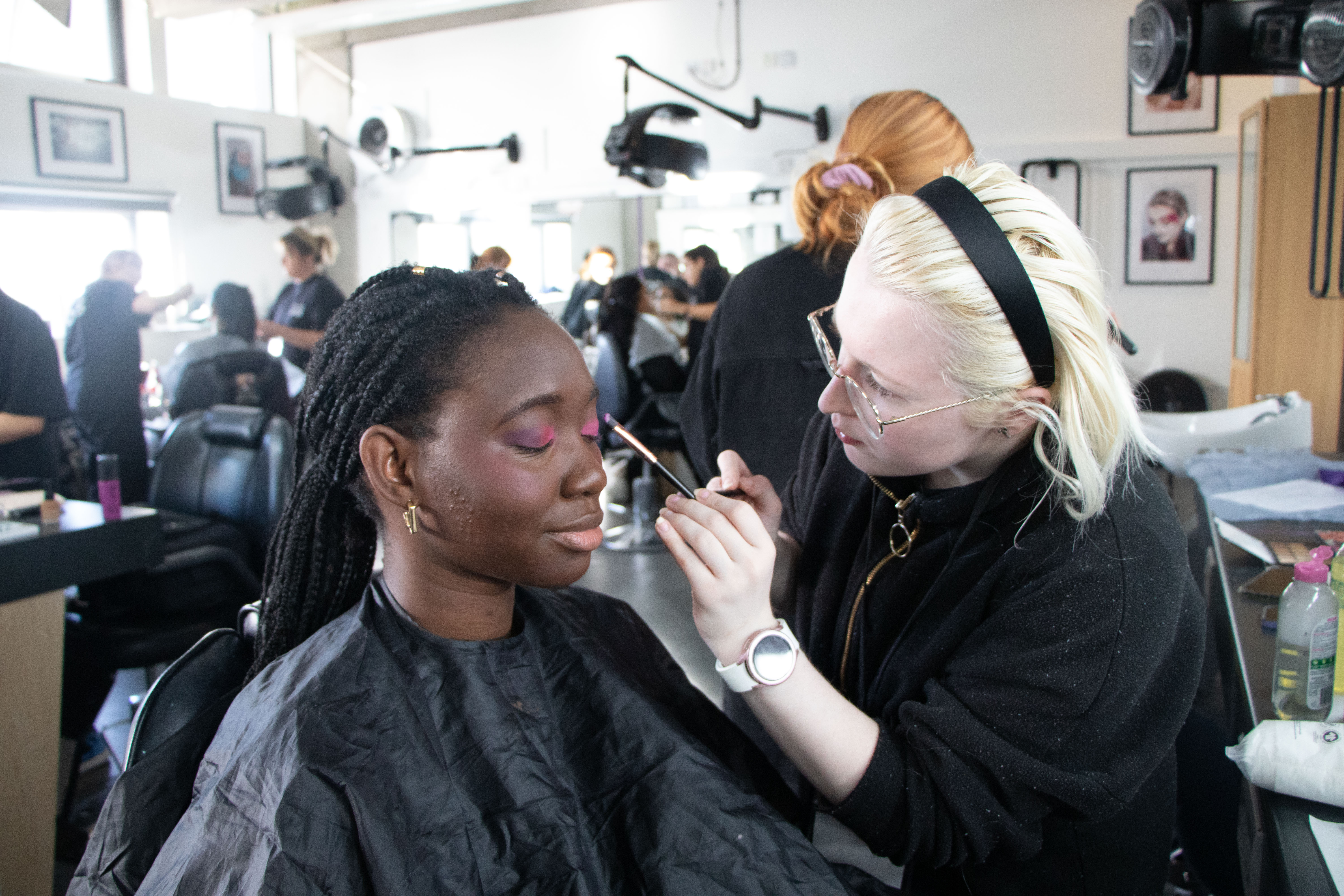 A group of Edinburgh College students enhanced their creative talents recently during a two-day workshop held to celebrate Black History Month.
The College's HND year 1 and 2 PASS (Performing Arts Studio Scotland) Make Up Artistry students helped mark Black History Month by taking part in the workshop which focussed on working with textured hair and make up for women of colour.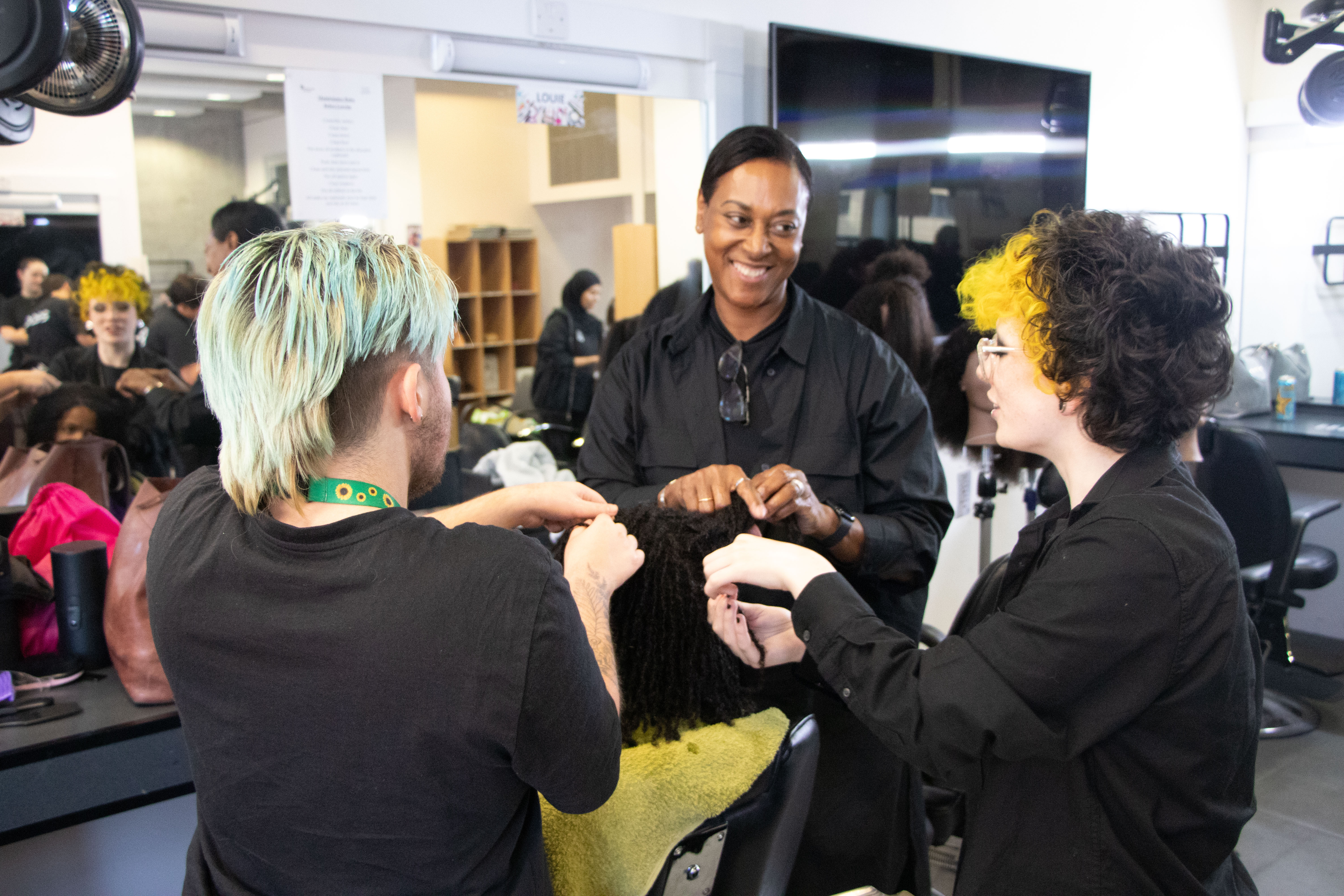 Led by award-winning make up artist Joyce Connor and afro hair styling academy owner Joy Djadi, the workshops provided students with an insight into the skills and techniques required by make up artists and hair stylists to work with people of colour and also gave advice on how to be a success in the industry. 
Edinburgh College Make-up Artistry lecturer Jo Carmichael said: "These workshops are a key way of ensuring our students have the skills and knowledge to work across a diverse industry when they graduate. We aim to embed diversity into our whole curriculum and ensure that the makeup artists we train are able to work confidently with every model or actor; and see themselves represented in the courses we offer. The feedback on Joyce and Joy has been outstanding and we can't wait to work with them more moving forwards".
Across both days, each student that took part was provided with a model and an opportunity to have a professional photographer capture their work, allowing them to add new images to their portfolio collection.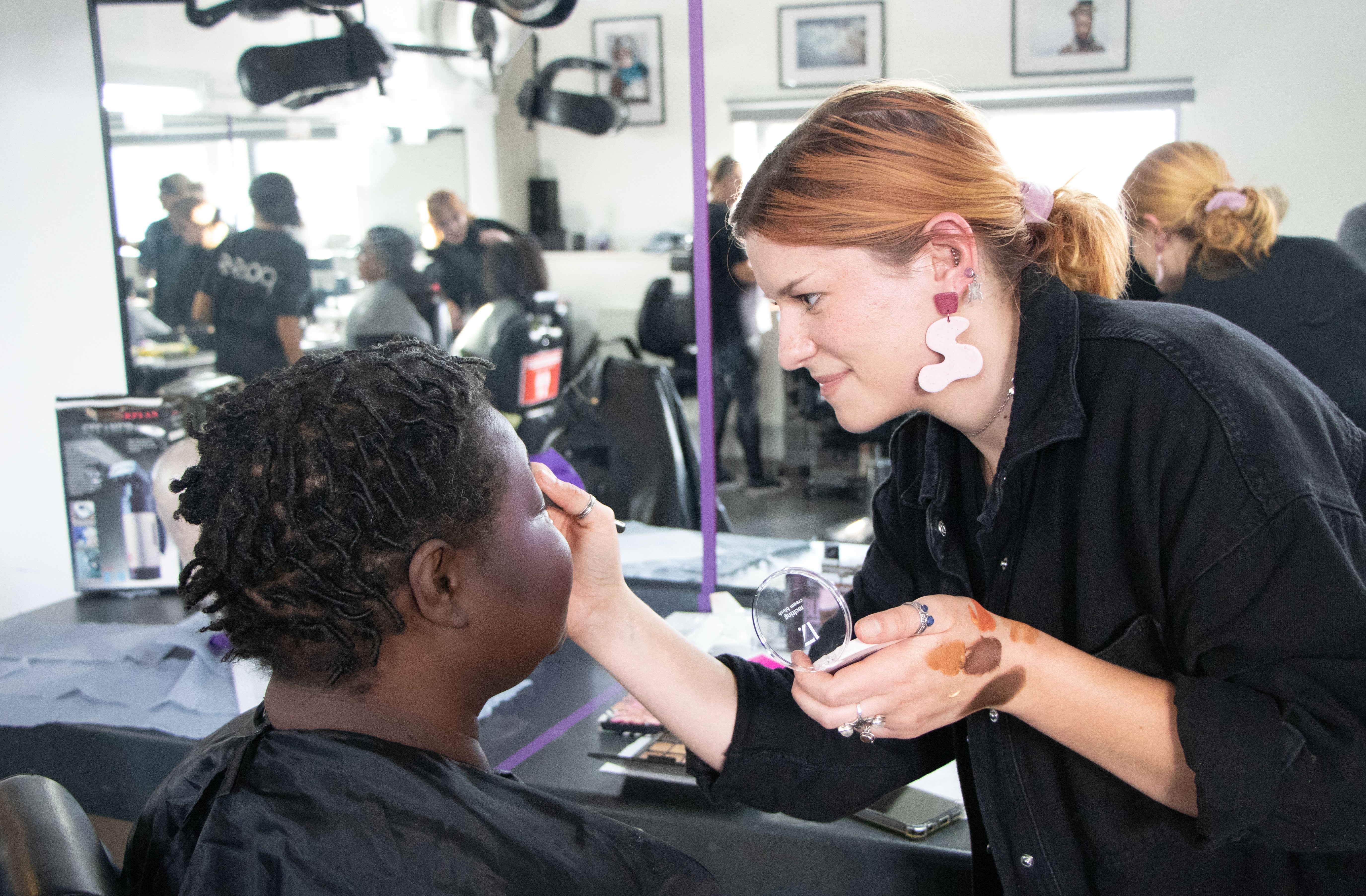 The workshops took place on the Tuesday 10 and Wednesday 11 October as part of the performing arts department's Creative Week, where students are encouraged to undertake workshops and activities to broaden their learning experience.
Black History Month (BHM) UK takes place annually every October and aims to promote and celebrate Black contributions to British society, and to foster an understanding of Black history in general. This year's theme is 'Saluting our Sisters'.