14 April 2022
Eve shines in professional debut in Perth Theatre production of Roald Dahl classic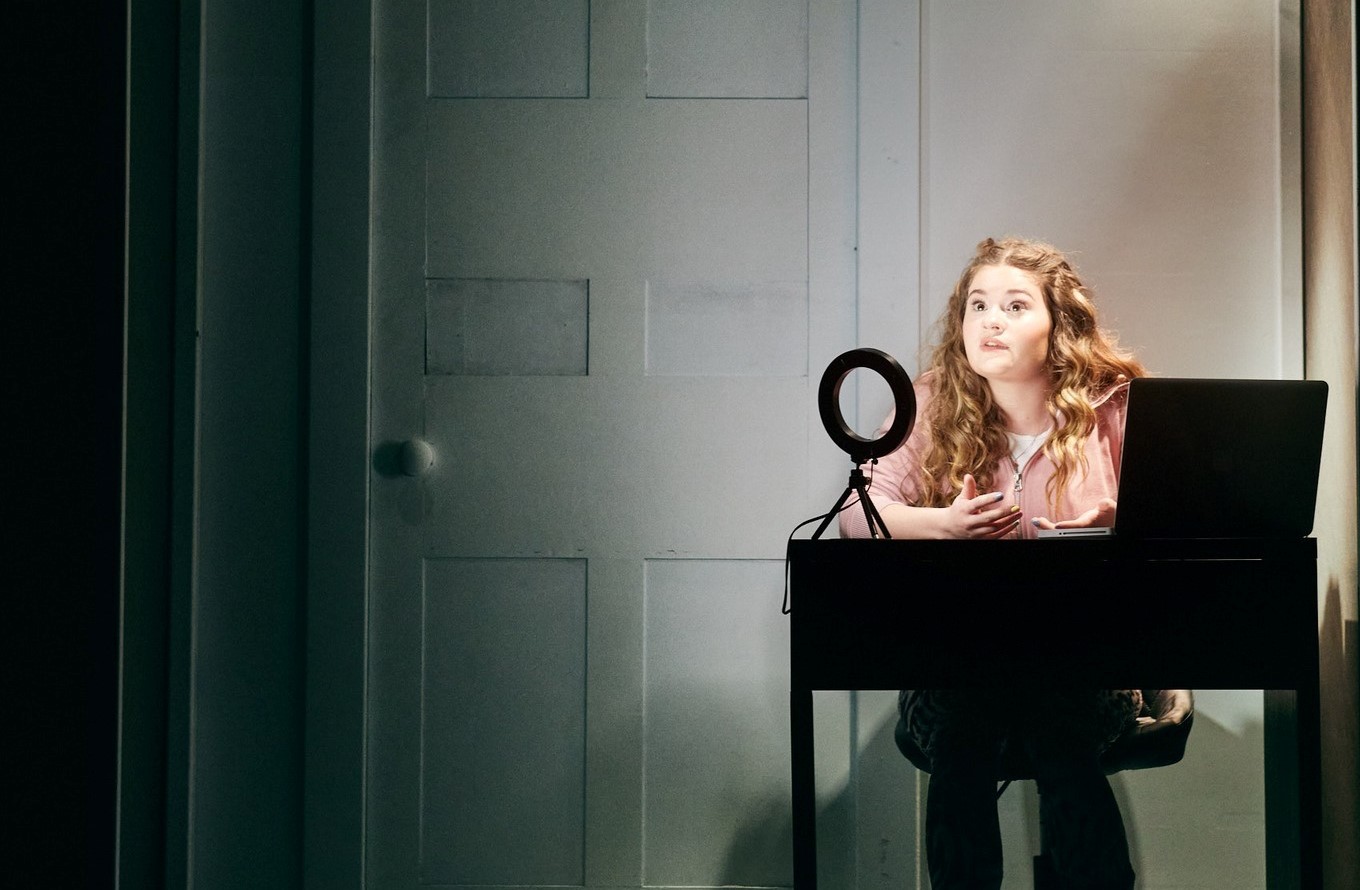 Photo: Pete Dibdin
An Edinburgh College student has received rave reviews after appearing on stage as part of a Perth Theatre production of Roald Dahl's classic The Wonderful Story of Henry Sugar.
HND Acting student Eve Buglass earned glowing reviews from local critics as she took on her first professional role as Mary in an adaptation based upon the lead story from Dahl's 1977 collection of short stories The Wonderful Story of Henry Sugar and Six More.
Twenty-year-old Eve was spotted by director Ben Harrison during the College's HND showcase production in 2021 and invited to audition for the role the next day. Eve took her opportunity with both hands and 'smashed' the audition before being officially offered the role just a few days later.
The Wonderful Story of Henry Sugar tells the tale of a wealthy gambler who attempts to master the art of meditation to acquire the ability to see through cards. Protagonist Mary, played by Eve, is driven by her hunger to become famous online, providing a modern-twist on the classic story.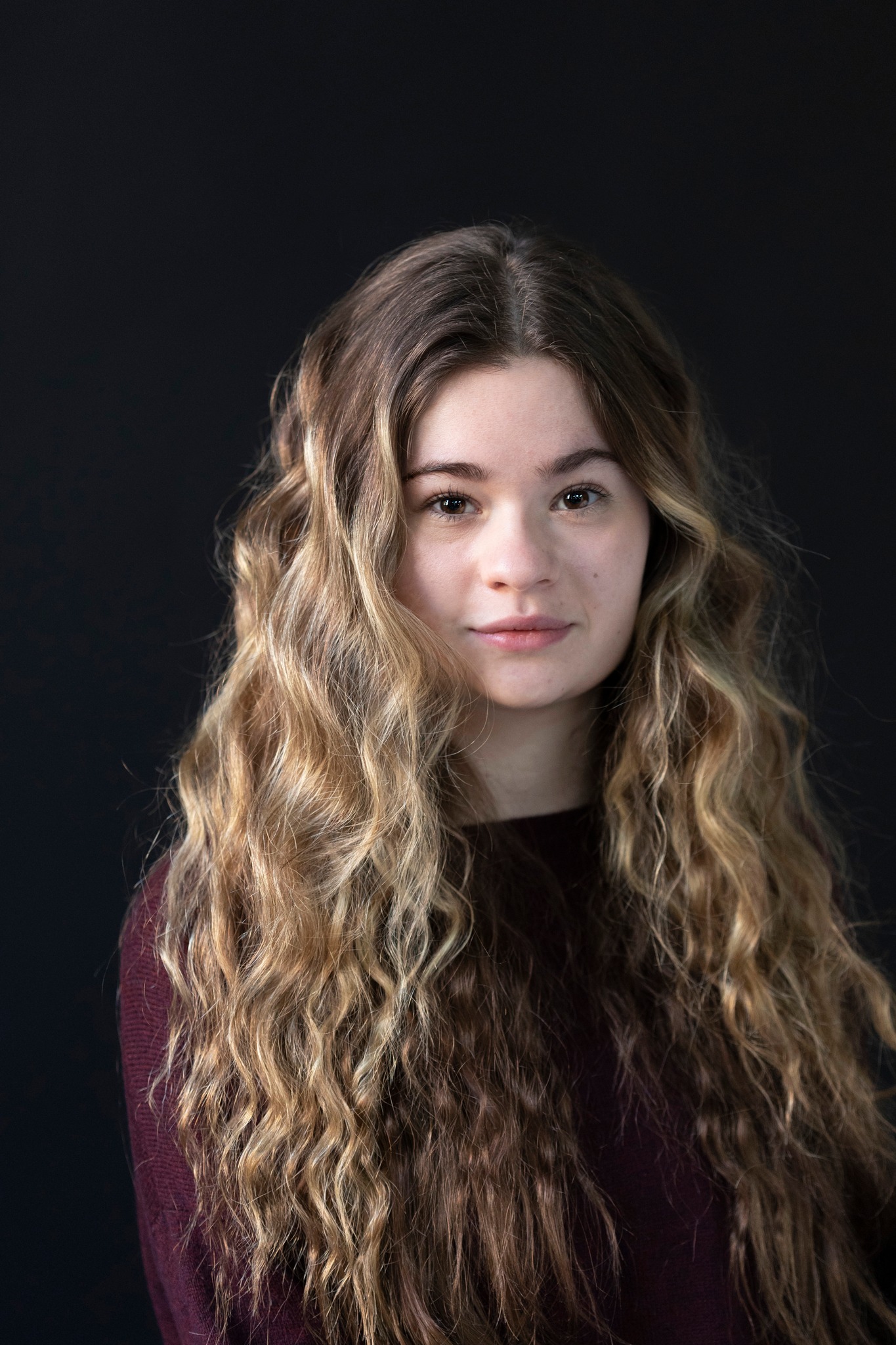 Eve said: "When I found out that my audition was successful, I couldn't believe it. I was baffled. I was so excited, but it didn't really sink in that I had got the job until I was just about to go on stage for the first performance. It was a great show to be part of and such an amazing experience to make the transition from the classroom to working in a professional environment.
"Initially, I was nervous but after each show it did get easier. Compared to shows I've previously been part of, there's so many more people involved from costume designers, and stage managers to production crew members. Also, having that extra time at practice and rehearsals was really beneficial, as it meant I had a lot more time to go through the creative process and build my character. I was used to performing in front of my class, and now here I was performing alongside so many brilliant professionals.
"I'd really like to thank my College lecturers, especially Scott Johnson, for all their hard work in helping to prepare me for this moment. Everything they taught us about the industry was right, from the importance of the creative teams involved in the shows, to learning how to perform to the best of my ability on stage, and I'm really thankful for their guidance and support.
"Once I have completed my HND course, I will either continue study at the College by progressing on to the BA in Acting, or I will go on to work in the industry full-time. I now have an agent and will be looking to continue my development as a professional, attending auditions, taking part in more performances and furthering my career as an actor working in the industry."
Edinburgh College Acting lecturer Scott Johnson said: "I'm absolutely delighted that Eve was chosen to play the part of Mary in this show. Eve is an excellent student in all aspects of her work and thoroughly deserved this opportunity to make her professional debut with such a brilliant theatre company. I attended one of the shows and Eve performed brilliantly, and is a real credit to us all. We wish her every success in her future."
The Wonderful Story of Henry Sugar premiered at Perth Theatre on Thursday 23 March and ran until Saturday 2 April, before travelling to the Macrobert Arts Centre in Stirling from Thursday 7 – Sunday 10 April.  The show will also travel to Eden Court, Inverness from Friday 15 April – Sunday 17 April. Find out more and book tickets here.