02 May 2023
Get ready to Glow! College students launch annual creative festival at Scottish National Portrait Gallery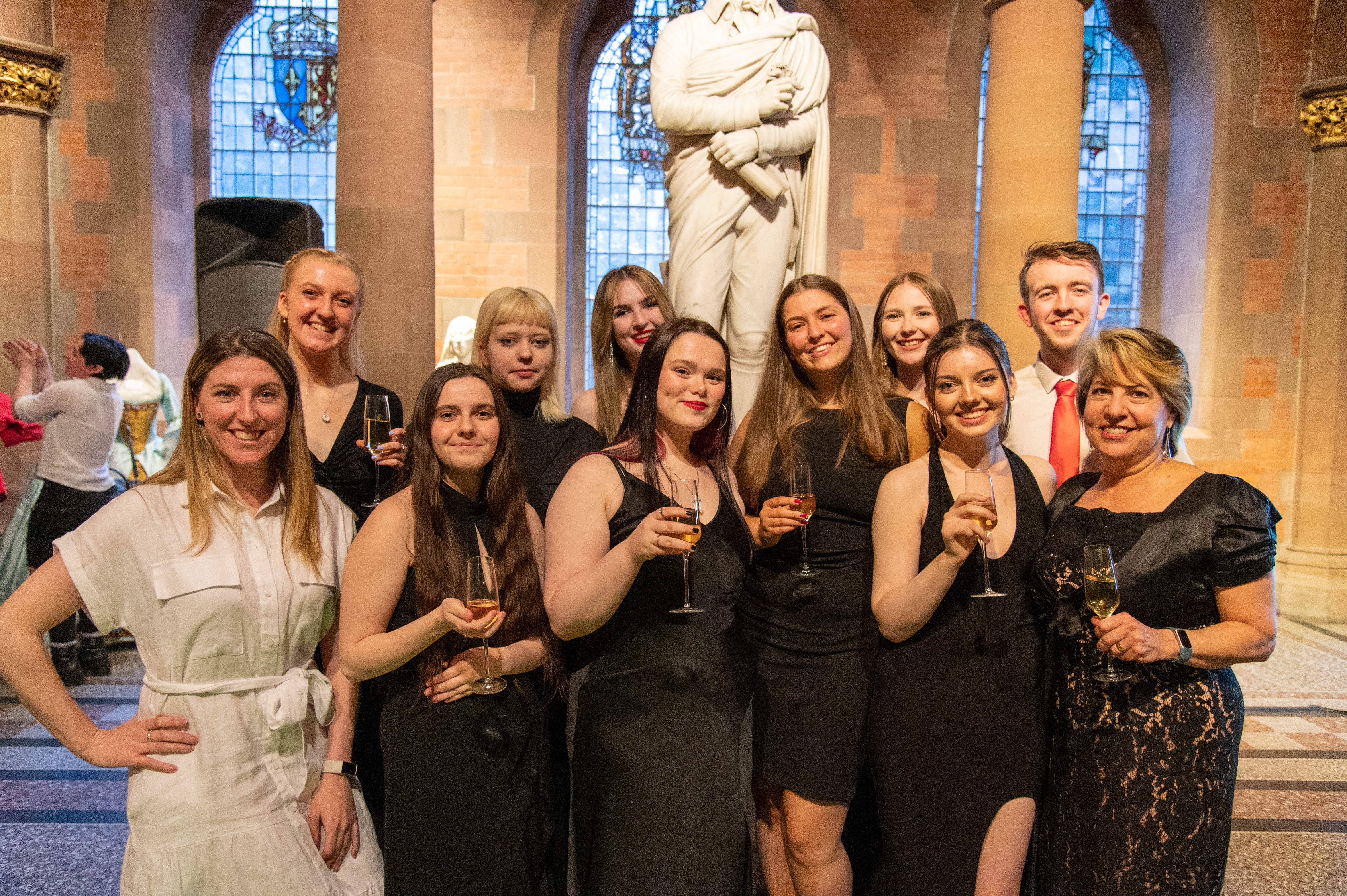 Photography by Anthony Jackson-Kerr
Edinburgh College's Creative Industries students took centre stage last week (27 April) as they launched this year's Glow Festival at the Scottish National Portrait Gallery, with performances from the College's Musical Theatre students and Traditional Music Band.
The annual Glow festival, which is the pinnacle of the creative students' academic year, will see the next generation of creative talent embrace the spotlight as they showcase a number of unique performances and exhibitions at venues across the capital throughout May and June.
Students from a wide range of the College's Creative Industries courses, including Performing Arts, Broadcast Media and Photography, Music and Sound Production, Art and Design, and Computing, will participate in a variety of music concerts, theatre shows, exhibitions, film showings, and more.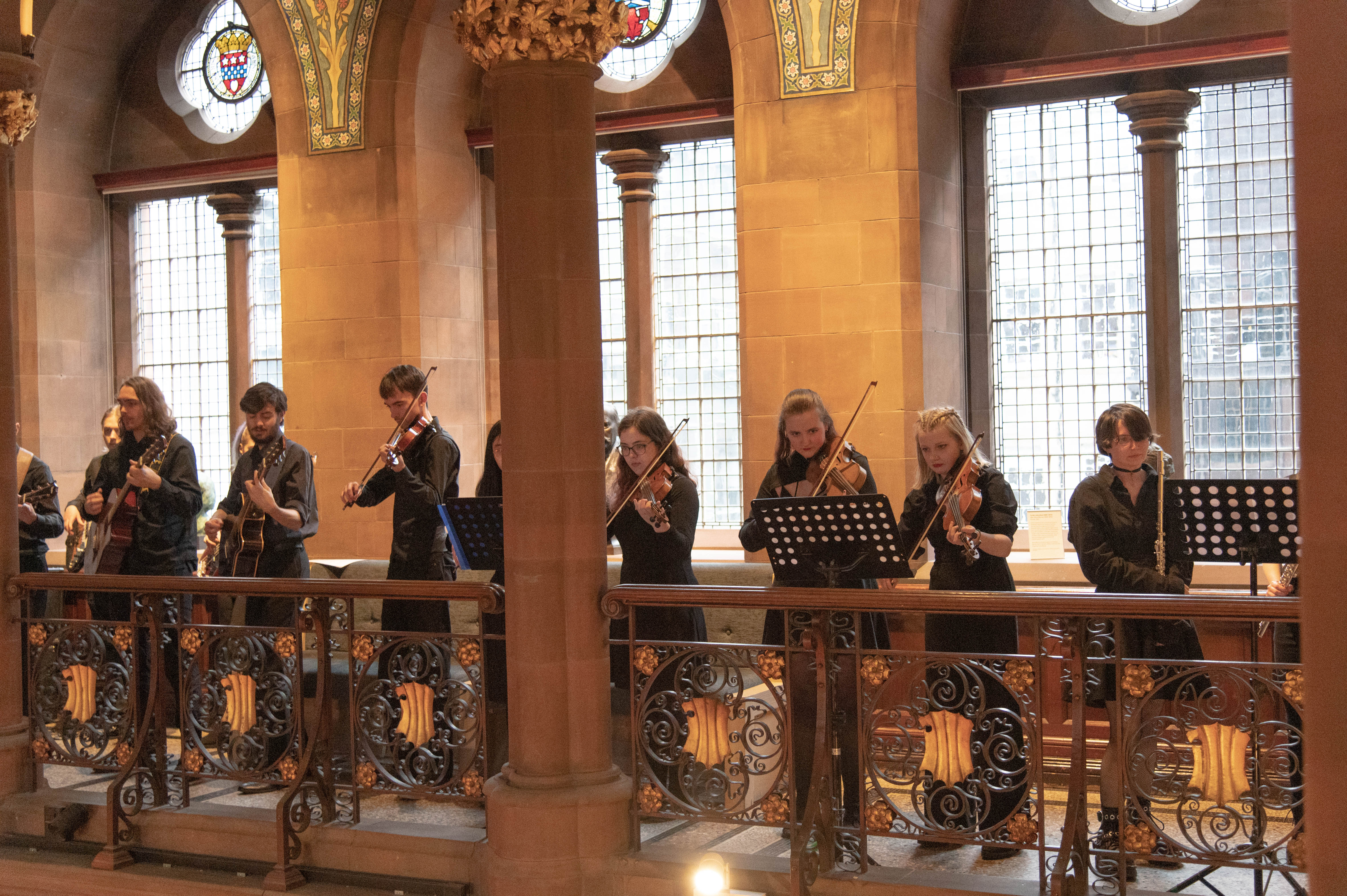 Photography by Anthony Jackson-Kerr
The events will take place at several well-known Edinburgh venues including Fruitmarket, Church Hill Theatre, Voodoo Rooms, The Georgian House, Bannerman's, and the College's campuses.
The exciting programme of events includes an exhibition of makeup artistry; a Dennis Kelly play about a group of friends trying to hide a dark secret; a range of gigs from classic rock to modern pop; and the Performing Arts Studio Scotland 'Cross Currents' dance event.
Edinburgh College Assistant Principal Curriculum for Creative Industries, Jakki Jeffery, said: "We are delighted to launch the 2023 Glow Festival with fantastic performances from our talented Creative Industries students. They have worked extremely hard over the last few months to perfect their exhibitions and performances, and have shown they have a real passion for the creative industries, as well as a lot of skill in their artforms.
"Glow is a wonderful opportunity for our students to showcase their talents at some of Edinburgh's top venues, giving them the chance to perform and exhibit their work to a wider audience, whilst gaining the experience that will prepare them for a successful career in the future. I really encourage you to join us at this year's festival, as there are a number of fantastic showcases that you will not want to miss."
Find out more about this year's Glow events.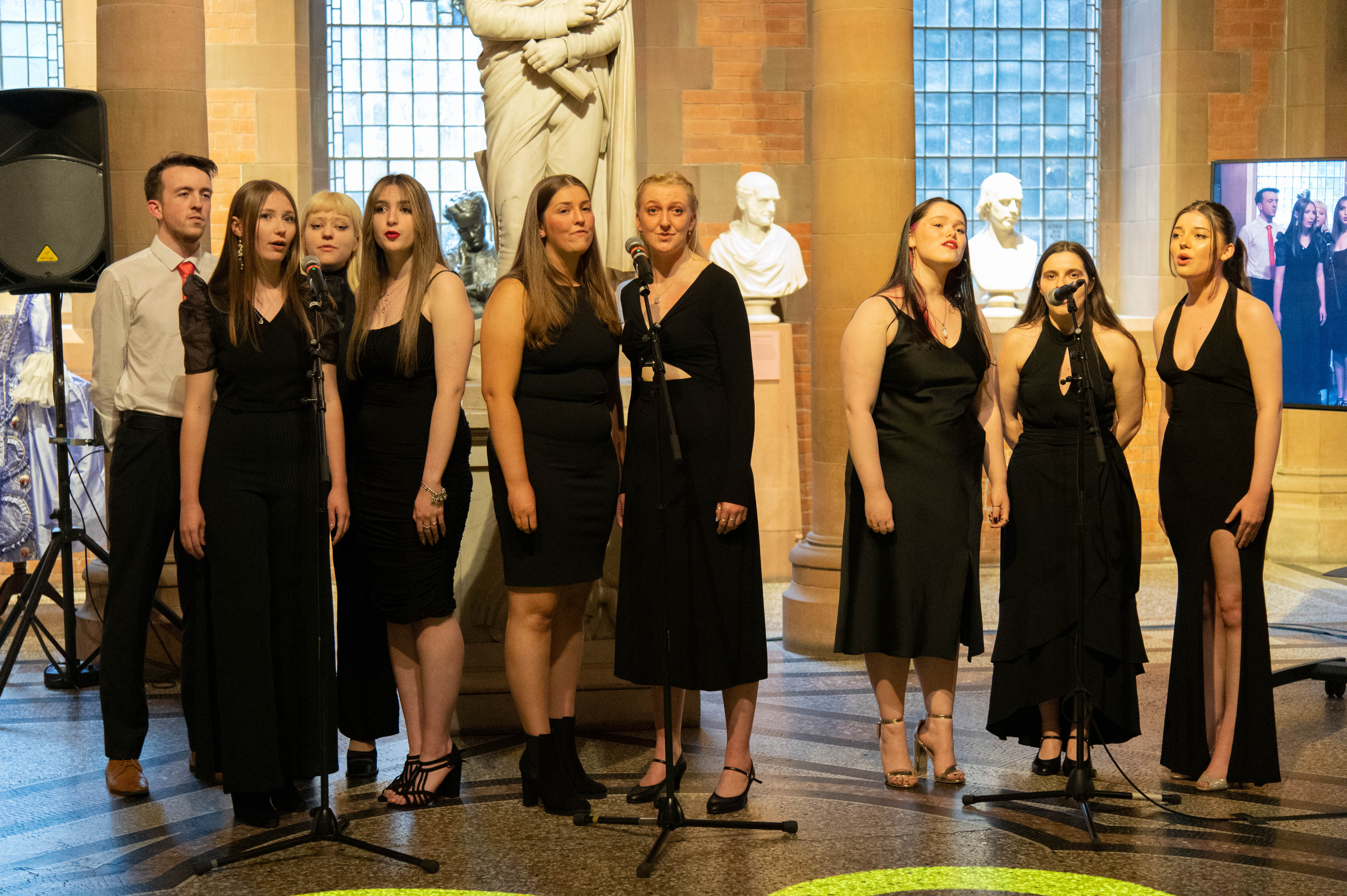 Photography by Anthony Jackson-Kerr