23 June 2022
Gold and silver success is icing on the cake for Edinburgh College Patisserie and Confectionery students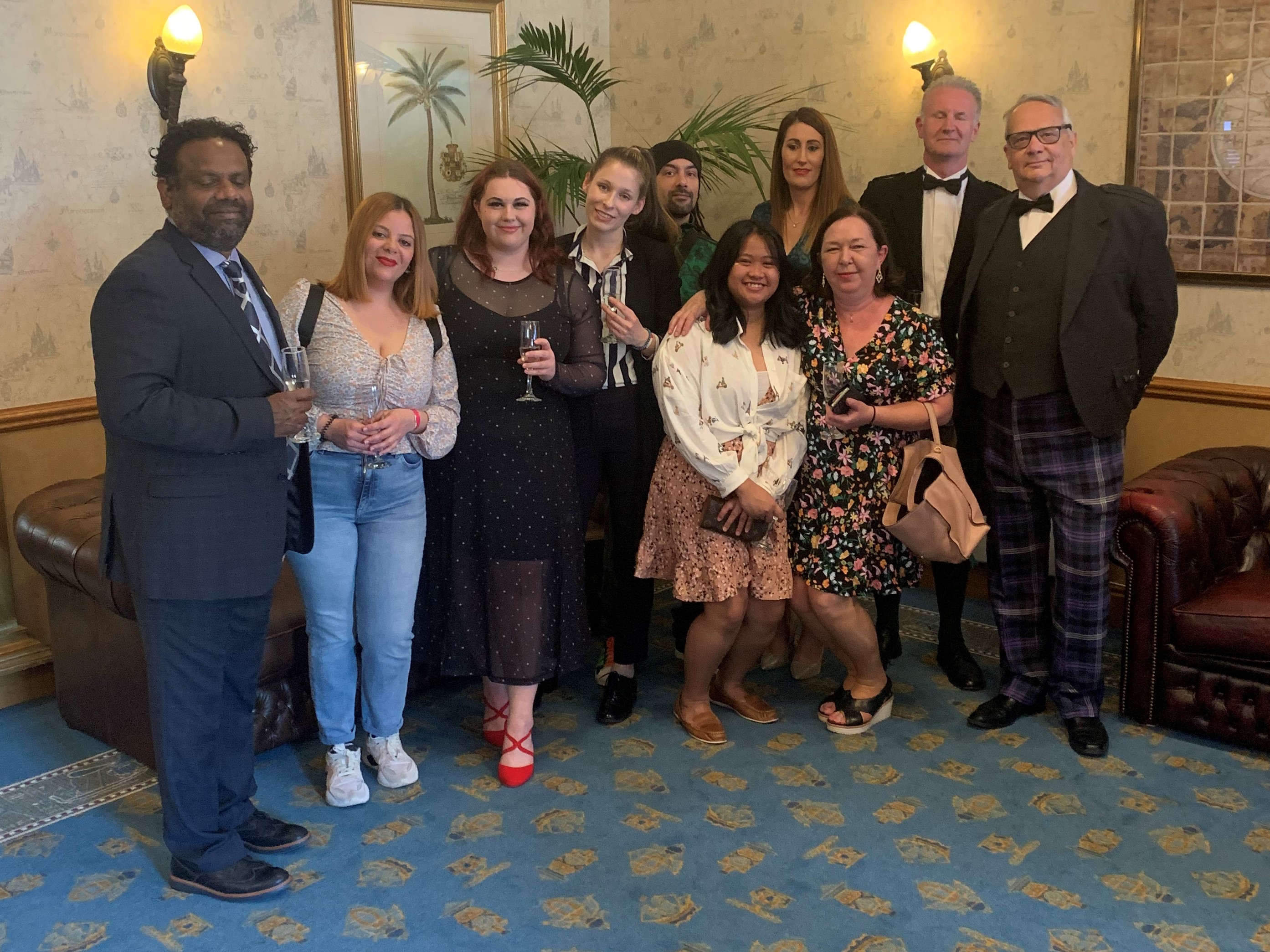 Seven Edinburgh College Patisserie and Confectionery students proved their skills are among the best in the UK after winning gold and silver medals at a major national competition.
The students, who study at the College's Granton Campus, recently travelled to Alton Towers to take part in a bakery competition organised by the Alliance for Bakery Students and Trainees (ABST).
This is the first year Edinburgh College students have taken part in the event which attracts colleges from all over the UK, with more than 250 students competing for medals.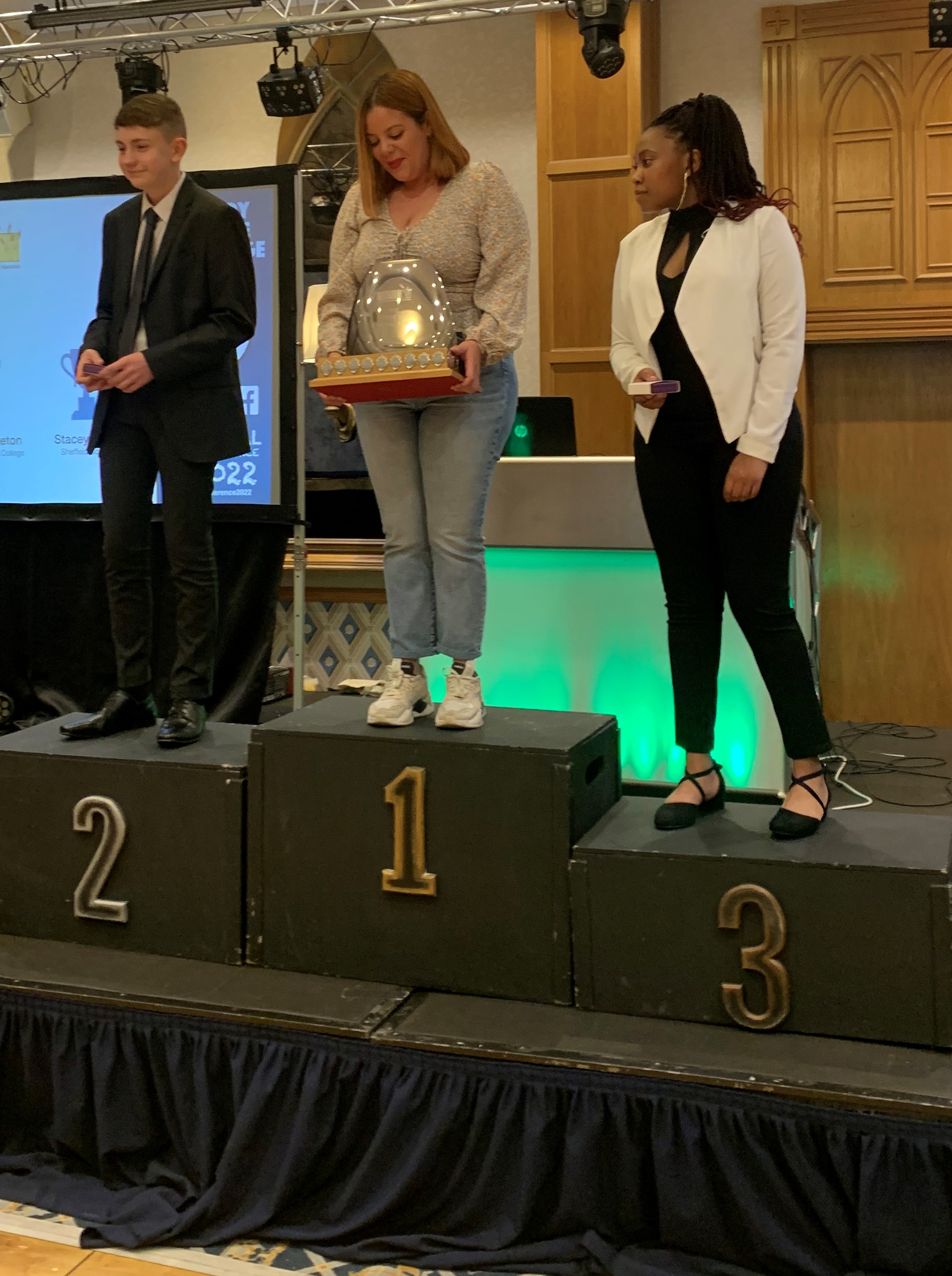 College students performed exceptionally well, coming away with two first places, a second and a very highly commended.
Yanie Geraldez won a gold medal for her 3D sculpted dough and Lucia Castello won gold for her croissant and baguette entry, as well a silver for her sourdough bread entry. In addition, Iva Saric received a very highly commended for her croissant and baguette entry.
As well as competing, the students had the opportunity to meet with key figures in the industry and suppliers. They also heard an interesting talk from Mich Turner MBE, Founder of The Little Venice Cake Company in London.  To end the weekend, the students spent half a day at Alton Towers theme park.
It was my first (hopefully not the last) competition I've entered and I smashed it. I have spent some evenings preparing and I really enjoyed it. It was definitely worth the trip, plus Alton Towers was fab.
Yanie Geraldez
I really enjoyed getting feedback on my entries so I can improve on my weak areas and be stronger in the future. I loved getting to go on the rides at Alton Towers and having a laugh with my classmates. I would recommend the competition for the years to come as it's a great way to improve.
Fellow student Clelia Di Canto
I always go into competitions with winning in mind, but when I saw the sheer volume of entrants for each of the categories I did think this was going to be tough. So, when we won two firsts, a second and a very highly commended, I was ecstatic. It was in all honesty more that I could have hoped for. It is testament to the students' application and hard work to achieve such great results.
Lecturer Boyd Stewart
Congratulations to our students for this fantastic success. They have been a credit to themselves and our College with how they prepared for, and handled the competition. They have shown they have huge talent and our whole team is proud of them. Well done to everyone involved.
Head of School for Professional Cookery, Steph Tanner