08 December 2021
Hair and Beauty students bring style and glamour to Granton Hub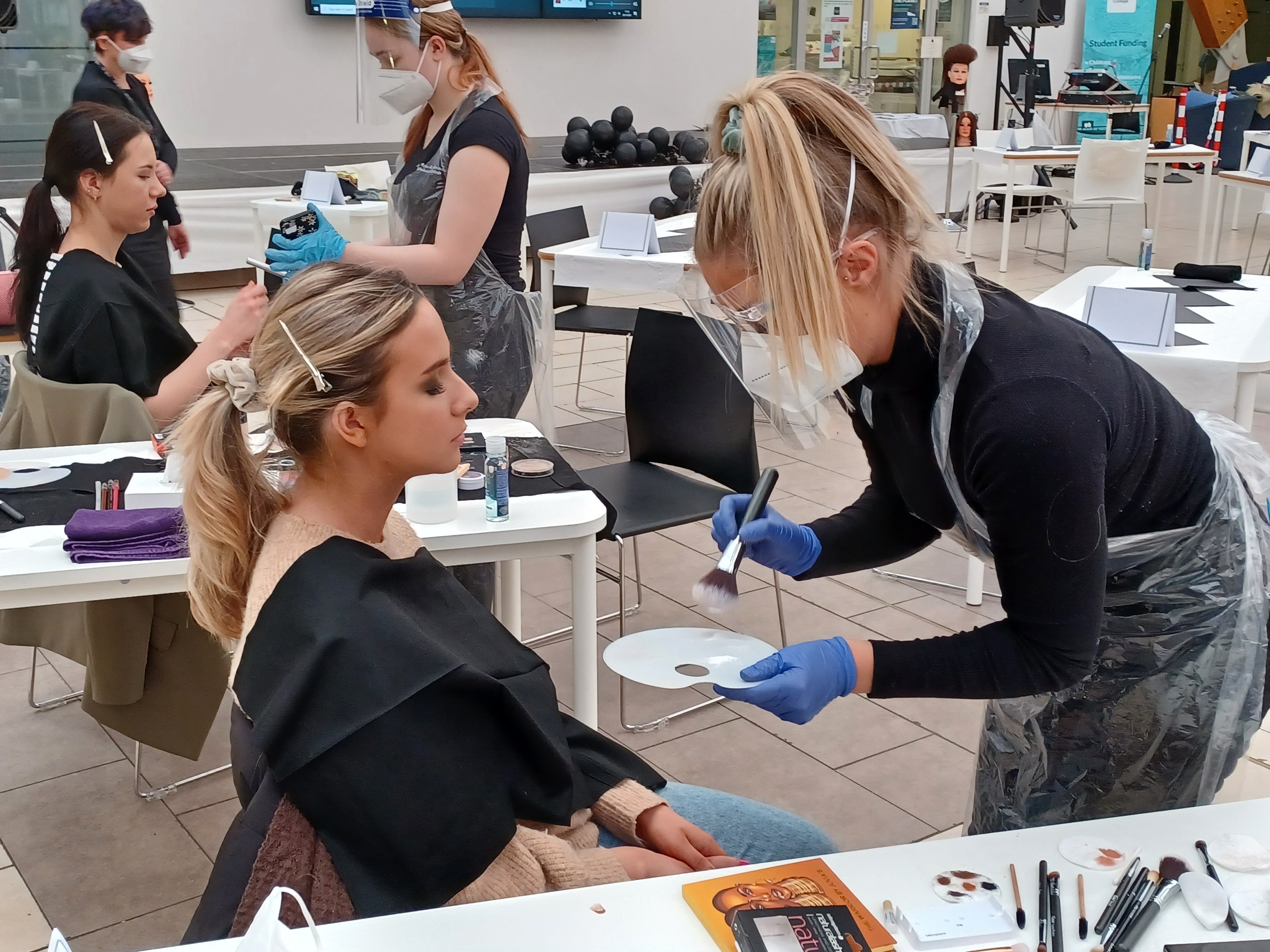 Edinburgh College Hair and Beauty students brought style and glamour to Granton Campus Hub last week with an event showcasing a wide range and looks and styles, all while being assessed by lecturers.
Students ranging from SCP through to Level 3 perfected different looks and styles in make-up, body art, nails on volunteer models and on mannequins – showcasing them to fellow students, staff and visiting school groups.
The event was held in similar format to that of the annual AHT competitions where Edinburgh College students perfect styles on models in various categories including bridal, make-up, body art – and many others – before being scored by AHT judges.
Certificates were awarded on the day to first, second and third places as well as certificates of participation.
The winners were:
1: Aneta Nowak
2: Monika Widelska
3: Kady Baird
Jackie Dunbar, lecturer, said: "The event was a fantastic success. We have had to be innovative during COVID-19 in how we assess our students due to not being able to welcome as many clients on our campuses.
"By holding events like these, students can practice their skills in a timed and competitive environment and learn to work in a real-life setting which is crucial for their development."
Marion Main, lecturer, said: "We're so proud of our students for organising and taking part in this event which has been a great success. The students have worked hard in practicing their looks ahead of the event and have performed amazingly well today. This will prepare them for AHT competitions in 2022."
See more images below.