13 December 2021
Jamie Hepburn MSP visits Edinburgh College's Digital Care Hub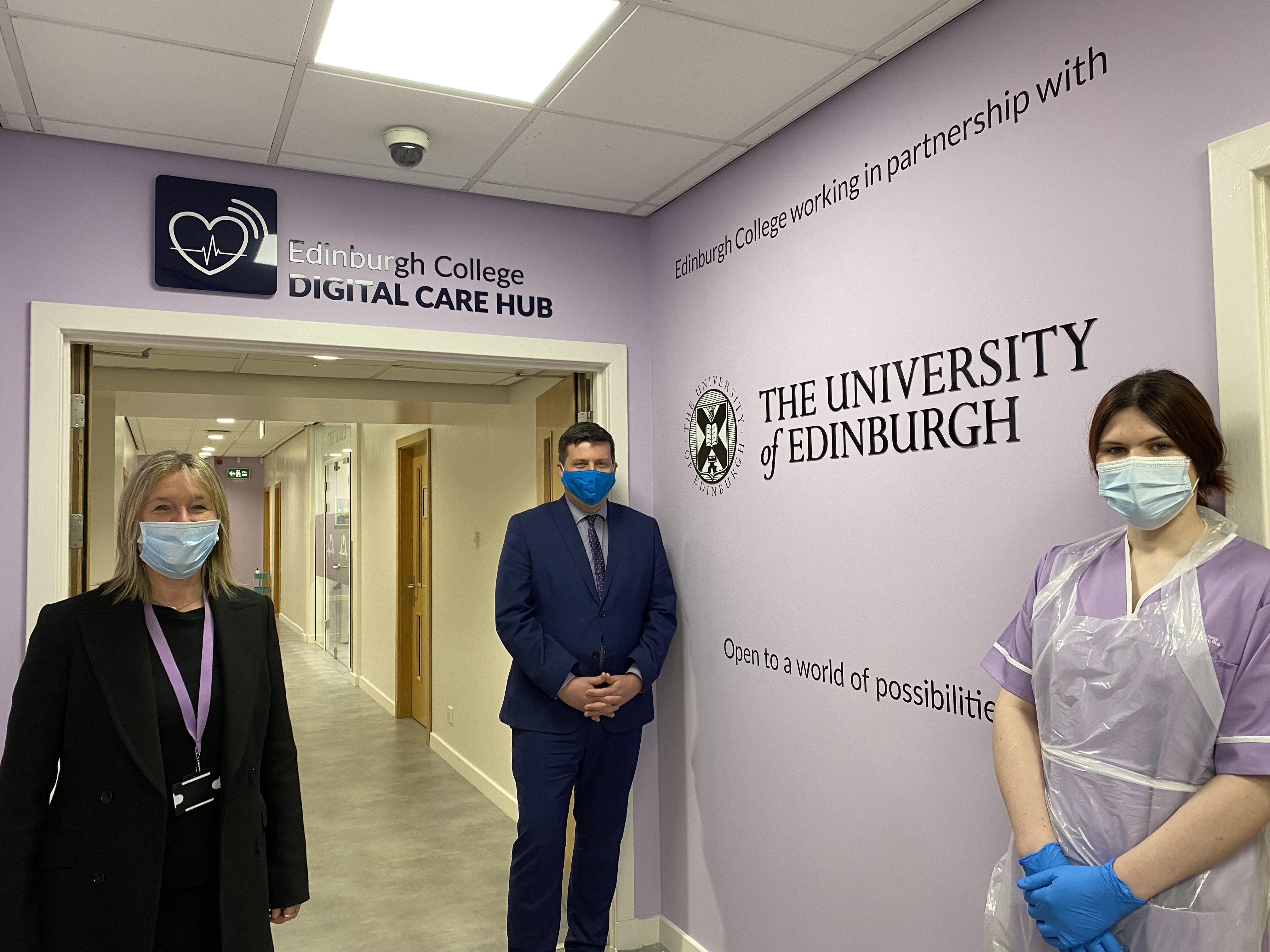 Minister for Higher Education, Further Education, Youth Employment and Training, Jamie Hepburn MSP, visited Edinburgh College's Digital Care Hub, a new facility designed to provide greater skills and opportunities to health and social care students in the Lothians. 
During the visit, Mr Hepburn was given a guided tour of the facility by Edinburgh College Principal Audrey Cumberford which includes a replica medical ward with patient room, toilet and wet room facilities; an infection control and decontamination area; a reflection room; a care at home room; as well as a virtual reality room designed to give students an immersive experience which demonstrates how a patient with dementia experiences day-to-day life. 
The Digital Care Hub, based at the College's Sighthill Campus and launched in partnership with the University of Edinburgh, is set to provide a pipeline of future health and care workers by equipping students with the transferrable skills required to fulfil a successful career in areas including Health and Social Care, Dental and Pharmacy with a particular emphasis on technology enabled care.
As well as receiving a guided tour, Mr Hepburn spoke to a selection of the College's Preparation for Employment students about how the Hub is helping to build their digital and practical skills through its state-of-the-art equipment. Within the hub, students have access to realistic patient simulators with true-to-life responsiveness enabling them to experience care giving in a variety of settings.
The new facility hosts the Edinburgh College and University of Edinburgh Social Care Academy which provides an agile pathway to a career in health and social care specifically for school pupils. As part of the programme, pupils study units in digital skills for health and social care, mental health, the human body, infection prevention and control and safe beginners for health and social care. After successfully completing the programme, pupils are able to progress on to further studies with the College or university or advance into employment.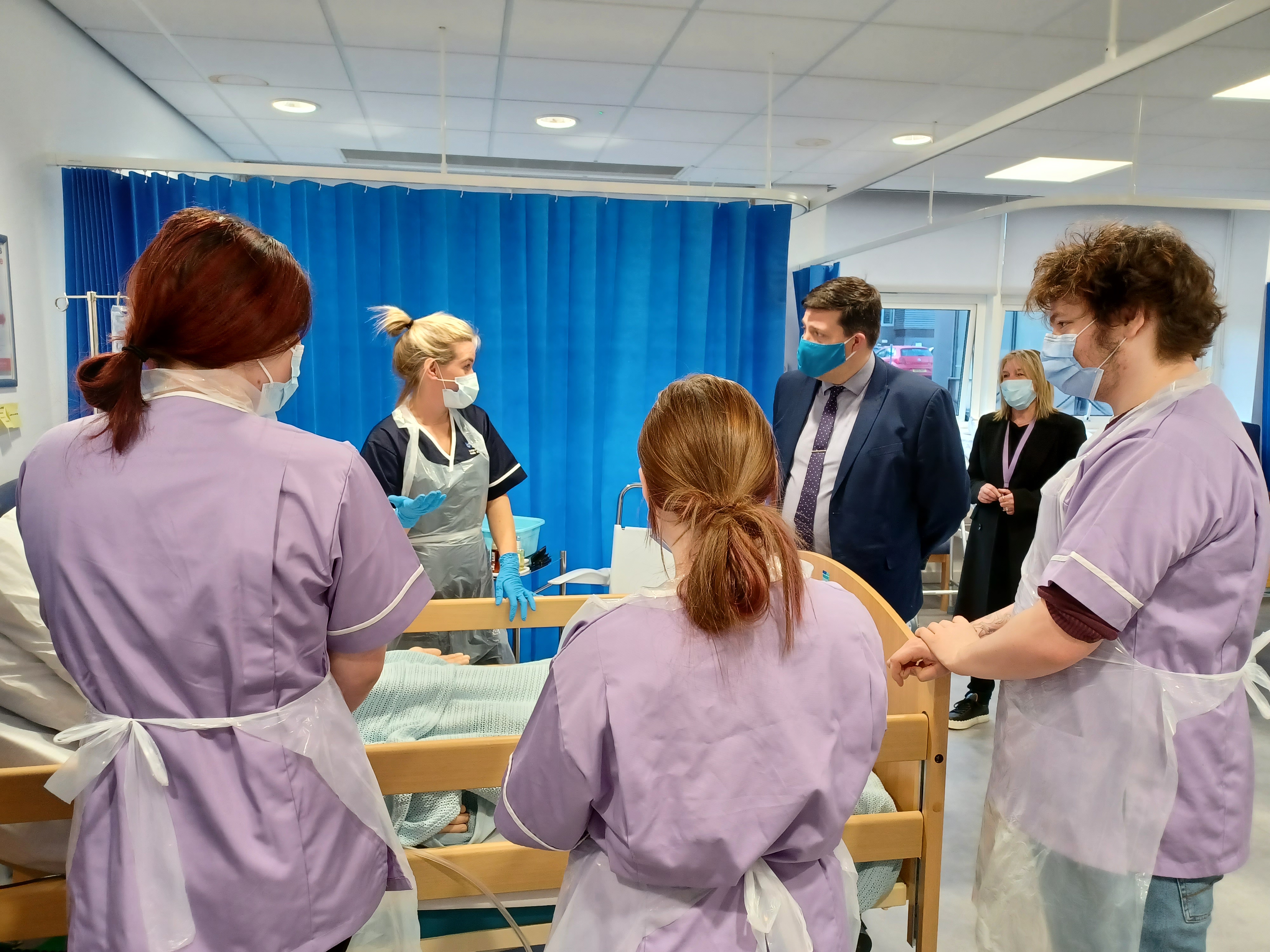 Audrey Cumberford FRSE, Edinburgh College Principal and CEO, said: "It was fantastic to welcome Mr Hepburn to the Digital Care Hub and to showcase the excellent facilities and practical learning experiences we offer to pupils and students.
"The COVID pandemic has highlighted the importance of our health and care workers across the country and through addressing the national skills gaps in digital enabled care, the Digital Care Hub, through partnership working with the University of Edinburgh and industry, is ready to provide a pipeline of future workers equipped with the skills and knowledge required to meet the demands of the sector and population."
Find out more about the Digital Care Hub.